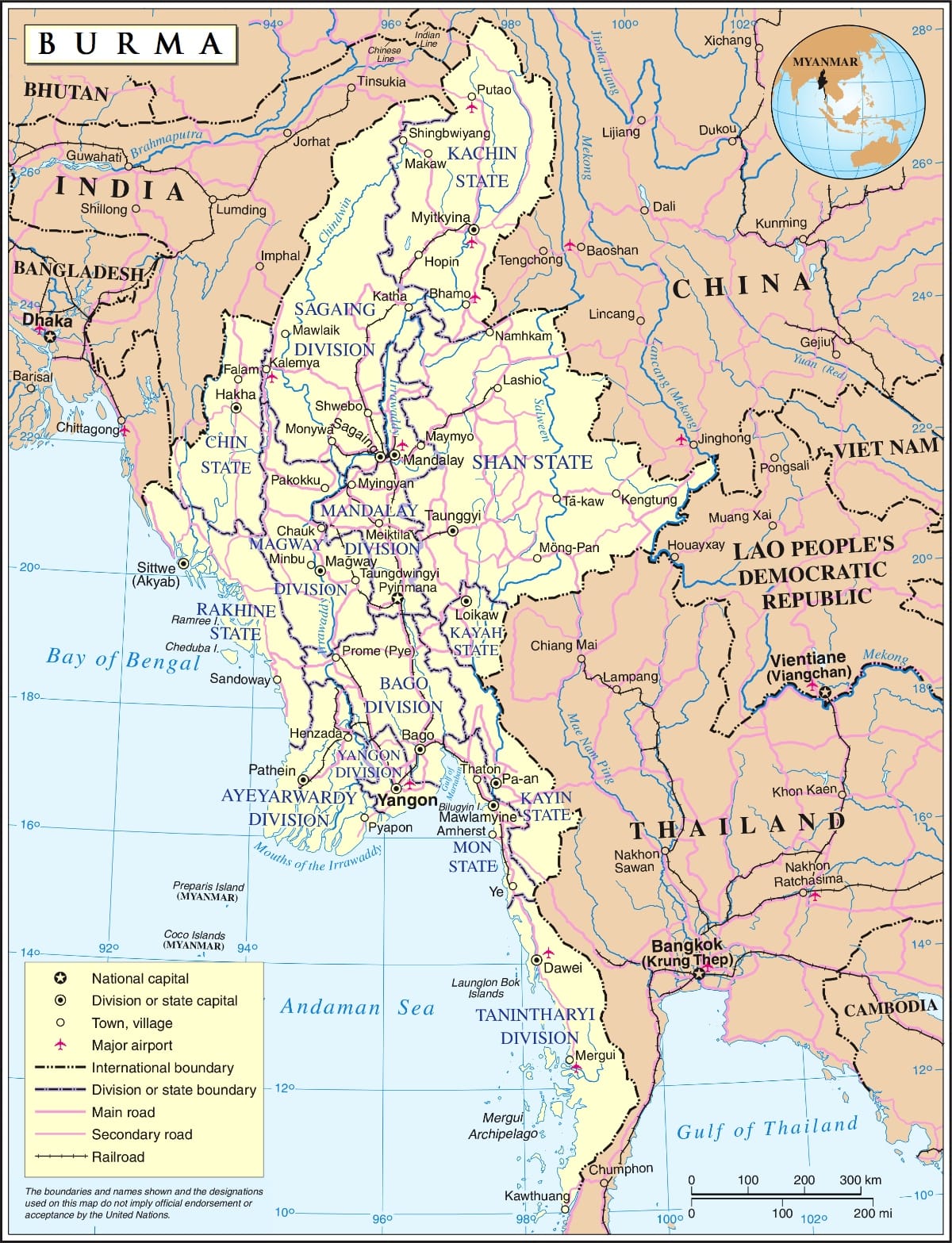 On May 15, US President Barack Obama issued the following "Message — Continuation of the National Emergency with Respect to Burma," and renewed his authority to maintain sanctions on that country.
TO THE CONGRESS OF THE UNITED STATES:
Section 202(d) of the National Emergencies Act (50 U.S.C. 1622(d)) provides for the automatic termination of a national emergency unless, within 90 days prior to the anniversary date of its declaration, the President publishes in the Federal Register and transmits to the Congress a notice stating that the emergency is to continue in effect beyond the anniversary date. In accordance with this provision, I have sent to the Federal Register for publication the enclosed notice stating that the national emergency with respect to Burma that was declared on May 20, 1997, is to continue in effect beyond May 20, 2015. The Government of Burma has made significant progress across a number of important areas, including the release of over 1,300 political prisoners, continued progress toward a nationwide cease-fire, the discharge of hundreds of child soldiers from the military, steps to improve labor standards, and expanding political space for civil society to have a greater voice in shaping issues critical to Burma's future. In addition, Burma has become a signatory of the International Atomic Energy Agency's Additional Protocol and ratified the Biological Weapons Convention, significant steps towards supporting global nonproliferation. Despite these strides, the situation in the country continues to pose an unusual and extraordinary threat to the national security and foreign policy of the United States.
Concerns persist regarding the ongoing conflict and human rights abuses in the country, particularly in ethnic minority areas and Rakhine State. In addition, Burma's military operates with little oversight from the civilian government and often acts with impunity. For these reasons, I have determined that it is necessary to continue the national emergency with respect to Burma.
Despite this action, the United States remains committed to supporting and strengthening Burma's reform efforts and to continue working both with the Burmese government and people to ensure that the democratic transition is sustained and irreversible.
BARACK OBAMA
(Via WhiteHouse.gov)
More: Obama renews authority for US sanctions on Myanmar (AP)
On May 14th, the White House hosted the first-ever "White House-Buddhist Leadership Conference." Read an account of the event by attendee Hozan Alan Senauke here.)
THANK YOU FOR READING LION'S ROAR. CAN WE ASK FOR YOUR HELP?
At Lion's Roar, our mission is to communicate Buddhist wisdom in today's world. The connections we share with you — our readers — are what drive us to fulfill this mission.

Today, we're asking you to make a further connection with Lion's Roar. Can you help us with a donation today?
As an independent nonprofit committed to sharing Buddhist wisdom in all its diversity and breadth, Lion's Roar depends on the support of readers like you. If you have felt the benefit of Buddhist practice and wisdom in your own life, please support our work so that many others can benefit, too.

Please donate today — your support makes all the difference.

Lion's Roar is a registered charity in the US and Canada. All US & Canadian donations are tax deductible to the full extent allowed by law.