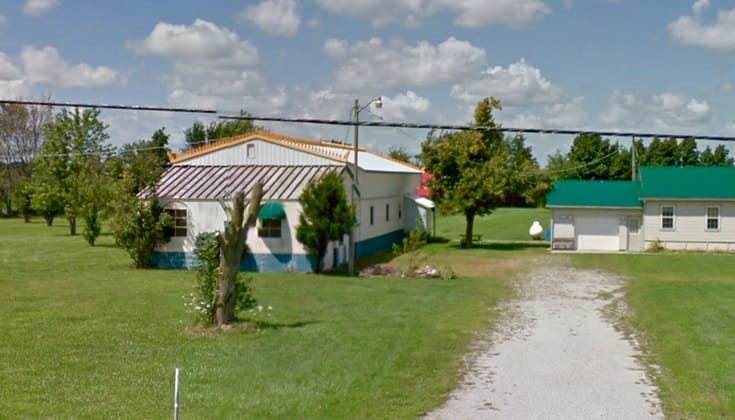 The Buddhist temple in Alvada, Ohio. Photo via Google Street View.
A Buddhist temple in Hancock County, Ohio was destroyed by fire on Friday night, reports The Courier.
The fire was reported by a passing motorist shortly after 11 p.m. A Buddhist monk who lives on the property unlocked the temple for firefighters, who reported that flames were shooting through the roof when they arrived.
A total of 37 firefighters from four departments worked to fight the blaze until just after 3 a.m.
Though the fire's destruction left the temple a total loss, no one was injured and the temple is insured. The cause of the fire is under investigation.