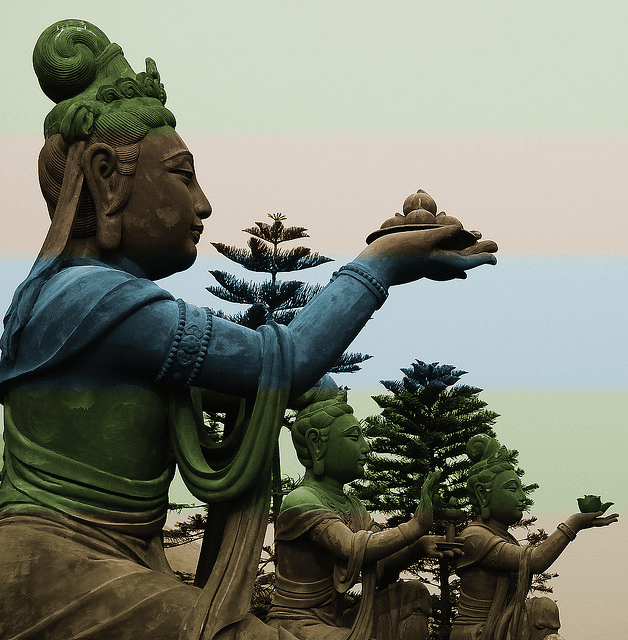 Building on last year's series of online conversations on mindfulness and climate action, this autumn One Earth Sangha will host a series of online, interactive sessions called "EcoSattva Training."
The eight-session course will run from September 13 to November 15 and will be hosted by Thanissara Mary Weinberg of the Insight (Vipassana) tradition and will feature teachers, activists, and experts from various traditions including Joanna Macy, angel Kyodo Williams, Ruth King, and Adam Lobel.
Organizers state that no one will be turned away for lack of funds. Click here to for more information and to register.
Lion's Roar hosts much more about the Buddhist response to climate change and the environment, including:
THANK YOU FOR READING LION'S ROAR. CAN WE ASK FOR YOUR HELP?
At Lion's Roar, our mission is to communicate Buddhist wisdom in today's world. The connections we share with you — our readers — are what drive us to fulfill this mission.

Today, we're asking you to make a further connection with Lion's Roar. Can you help us with a donation today?
As an independent nonprofit committed to sharing Buddhist wisdom in all its diversity and breadth, Lion's Roar depends on the support of readers like you. If you have felt the benefit of Buddhist practice and wisdom in your own life, please support our work so that many others can benefit, too.

Please donate today — your support makes all the difference.

Lion's Roar is a registered charity in the US and Canada. All US & Canadian donations are tax deductible to the full extent allowed by law.