The best way to help your children and family, says Karen Miller, is to follow the way of the monastics—and leave your egocentric home for good.
If you have a home, leave your home. If you have beloved ones, leave them.
—Dogen Zenji
There is a certain hour every day, although it rarely lasts for just one hour, when I most want to leave home.
I see the faint blush of morning light under my eyelids. I hear the dog begin to patter on the parquet in the next room. I feel the inescapable weight of the morning routine descend upon me. My husband sleeps on, undisturbed. It's up to me to begin.
There is the dog to attend to. The coffee to make. The breakfast to assemble. The grumpy daughter to wake and push through her morning's grim reluctance. The lunch to pack, the dishes to put away. Then the walk to school, the weeds to pull, the clothes to wash and dry. The million, billion pieces of everyday life to steer and clear, the volume of which darkens my mind in a long, dense shadow of never-ending mundaneness.
What about me? I always think and often say. What about what I want to do? There is an hour every day when I most desperately want to leave home. And the thing is, I should.
My Zen teachers always tell me that this is the best way to take care of my family: to leave. But as I gather my robes, pack my towel and toiletries, scribble instructions and secure the backups and surrogates, load up the refrigerator, empty the hampers, call in the favors, anticipate every what-if, as I ready myself for a day, a weekend, or a week away in a practice retreat, it can seem so completely otherwise. My family needs me, I argue with myself. How will they possibly manage when I am so vital to their smooth functioning? To their very life? The arguments are obvious, at least to me, and so convincing that I rarely notice that I'm the only one arguing.
My family is always fine, whether I'm at one place or another. But with practice, I see it, instead of seeing only the long, dense shadow of my ego. I hear it, instead of hearing only the noisy drone of my internal arguments.
Those of us with families practice on this balancing point: wobbling between the should and the could, the can and the can't, the leave and the stay, the home and the monastery. What a waste! What a misery!
The life we have is always the only life there is. The question is never where will we go, but how will we live and whom will we serve?
The stubborn inclination is to serve ourselves, and so we usually do.
We do it even in our understanding of the teaching. Buddhist literature is full of the seeming opposition between the householder, or layperson, and the home leaver, or renunciate. The danger in making interpretations from what we read, rather from our own experience, is that we take the words either too literally or not literally enough. Those of us on the householder side of this dualism might use our lifestyle choice as a self-limiting excuse, a reason to exclude ourselves from making the full commitment to and realizing the full benefit of an everyday, living practice. Thinking that way only cheats us, and our families, out of certain joy and freedom.
I encourage you to open your eyes to the wondrous truth and immediacy of Buddha's teachings in your family life. To hear your child's whine, your dog's bark, and your partner's snore as the temple bell hastening you to a life of selfless service both on and off the cushion. To no longer separate the life of a householder from the life of a home leaver or separate yourself from the life before you. But I'll warn you: it takes practice. Without practice, you may well have Buddhism in your home, and a lot of it. But there will never be a Buddha in your world until you leave your egocentric home for good. For the home we must leave behind, so we can care for our family and all others, is the home we have made of ego. The ancient rules of monastic life are designed to help us do precisely this, and their principles can be incorporated into family life too.
But the question remains: where in a monastic tradition can the modern parent find specific teaching and practical insight for managing home life? The answer is given to us: by never leaving the monastery. Wherever we are, when we quiet our egocentric mind and return to a state of undistracted awareness, we have entered the monastery. There is no reason this awareness cannot be cultivated in our own home with diligent, daily practice. There is no reason we can't carry this awakened state with us, into the seamless and fluid movement of household activity. Reason alone is the reason we don't.
It is popular to think of parenthood itself as a practice, and because our children relentlessly challenge our dominating authority, ramming headfirst into our dictates, parenthood certainly is a practice. But too often we use parenthood to rationalize the absence of any other practice. That is a mistake. Without the steadying foundation of a meditation routine, ideally supported by regular participation with a sangha and teacher, the practice of parenthood quickly degenerates into the mere practice of an egomaniac. Why? Because I said so! (My ego proves its menace to me all the time.)
When Zen patriarch Dogen opened the remote Eiheiji (Eternal Peace) Monastery in the thirteenth century, he set down instructions by which monks should live and work together. Through the precision of his enlightened words instructing how to wash one's face, sew, and cook—as well as run the zendo—we can see that no one activity is more important than another, no more sanctified or spiritual. Not one aspect of our lives is outside the path or beyond the Way.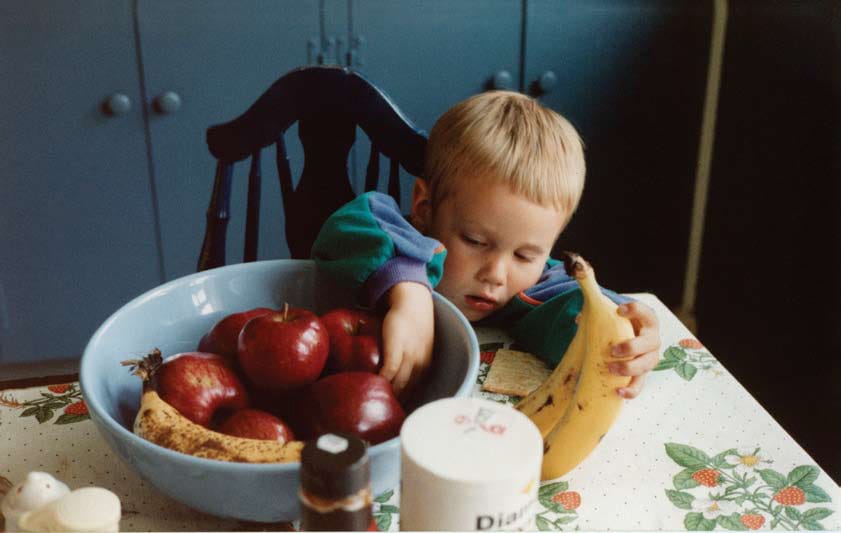 You should quietly engage in the sustained practice of "not leaving the monastery."
In my Zen tradition, the lineage of the late Taizan Maezumi Roshi, we have the rare opportunity to practice in what some might deride as an anachronistic form. Our retreats closely follow the monastic content and schedule that Maezumi Roshi brought with him in the mid-twentieth century from Japan. On first arrival at a retreat, you'll likely be staggered by the intensity of the program: barely any time off, nearly every moment of the day committed to work either on the cushion or off. In practice, you may come to see it as I now do: a day of ordinary life, particularly the life of a stay-at-home mother (albeit the kind of fully functioning and sane mother who only rarely inhabits my home).
Monastic training positions consist of the very same things we might reluctantly do at home every day—cooking, cleaning, gardening, and household administration. Yet in fact they are positions requiring great depth and maturity. That's because these activities are anchored in the continuous practice of zazen, the mind of no-separation realized in Zen meditation. In that state of mind, assignments are performed not because we might want to do them, or like to do them; not because we choose to do them; not because we think we're good at them or because of any egoistic rationale; but simply because it is time. Thus, every activity embodies the full and unhindered expression of the awakened mind, our buddhanature, as it responds immediately and effortlessly to immediate conditions.
The food is nourishing and delicious, and the garden grows. As resistance falls, we relax into a daily rhythm. We sleep easily and even smile. In silence and mutual respect, retreat participants get along, I daresay, like the family we never had.
Do not depend upon personal power or authority, nor belittle. Do not act willfully or make others insecure.
As parents, we are not only the administrators of the monastery; we are its spiritual directors. And yet, teaching our children to sit in meditation is neither more beneficial nor practical than instructing them in thorough teeth-brushing.
We raise our children to be whole and secure in the same way we raise ourselves to realize our buddhahood: by paying attention to whatever appears in front of us, moment after moment. By doing whatever needs to be done, when it is time.
The attentiveness of the officers should be the same as that of the abbot.
Attention? Mere attention? As Buddhists, we might suppose we are to impart something far more than attention to our children, something special. A different way to think, for example, a righteous belief, a wise worldview, or an explanation for the mystery of life and death. At the very least, the right way to eat, to dress, and to speak!
Understandably, we want to spare our children from the insanity of the world around them. We want them to think critically, judge correctly, value life highly, choose non-aggression religiously, and read labels skeptically. Moreover, we want them to do as we do, and think what we think. This is where all problems arise.
Make understanding and fairness priorities, as well as flexibility and harmony.
Dogen warns us to discern the difference between imparting and imposing. Our task is not only to point out the insanity of the world to our children, but also to spare them from our own. We mind our children best by minding ourselves first. When we do that, we will always know when to step forward and when to step back. A clue: it's almost always time to step back, to observe our own reactions and slow down before we respond to our children from the flashpoint of anger or the impulse of fear.
When we err, as we inevitably will, we have the opportunity to atone and restore harmony. A conscientious parent will have
many occasions to practice saying, cTm sorry." No matter what the particulars of a situation, no matter who did what to whom, atonement puts the world back together again. What a powerful lesson to give freely to our children: that we lose nothing when we cease blaming others and take sole responsibility for peace.
Have great compassion and great empathy toward the assembly.
We nearly always think we are being compassionate toward our children. After all, we love them fiercely. We would do anything for them. But true compassion arises in the absence of thought, often appearing as the absence of doing.
Parenthood is without question one of the hardest jobs in the world, made harder because we judge ourselves on the anticipated outcome of our efforts. We might believe our task is to create a better child, a smarter child, or a more successful child. This focus on the unknowable and unpredictable future blinds us to the marvel that already appears before us. Like all of us, children are creation itself: spontaneous, dynamic, and miraculous. When we liberate ourselves from the idea of success, we liberate our children from failure. This is true empathy, and where the fun begins.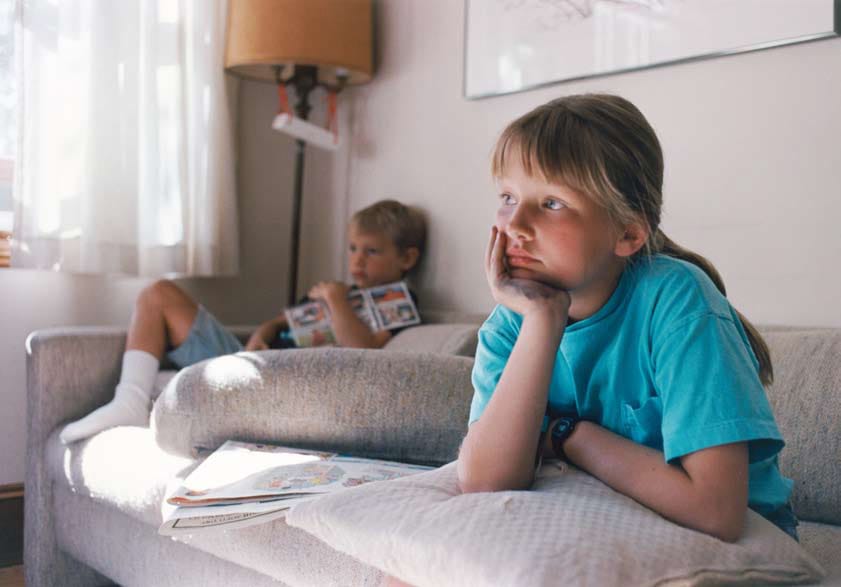 To cherish family obligations and attachments is to be free from them.
So what does it look like, this mix of the mundane and the monastic, the secular and the spiritual, besides a mother making her dutiful morning rounds in a suburban kitchen?
Yesterday I took my nine-year-old daughter and her friend to the movies. While we watched the onslaught of film previews, many with a Christmas Day release, I heard my daughter tell her companion, I'm Crewish."
I wasn't entirely surprised. I've watched good-humoredly as she tries to reconcile her mixed religious heritage into a mash guaranteeing the maximum holiday gifts. Before she mastered fractions, she often claimed to be "half-Christian, half-Jew- ish, and half-Buddhist." Even so, I was wounded by this new formulation, and felt a sudden flare of upset. To be left out altogether!
"What does that mean?" I probed, hoping to coax her into an identity I could agree with.
"I'm Christian and Jewish," she answered, blank-faced.
"You aren't Buddhist?" I asked.
"No."
"Why not?"
"I don't know."
She wasn't being mean, resentful, or rebellious. She was being free. The ultimate truth is what we do not know. Within this boundless field, her life has its own trajectory; her wisdom awaits its own realization, no matter what she calls it.
I stifled the impulse to demand an assurance that could not be given, and instead I plunged my hand deeper into a bag of buttered popcorn. The popcorn was tasty and the movie was enjoyable.
My daughter had shown me once again the kind of Buddhist I endeavor to be and the subtle teaching my Zen forebears evinced—a teaching free of dogmatic imposition, filial obligation, or expectation. This, too, is the kind of parent I aspire to become: compassionate, empathetic, and flexible. Ours is a practice that sustains all these things, when we do not leave the monastery.
We give our children life. Now, if we can only really give it to them. When we cherish our family enough to leave home, then they can leave home too, and we find ourselves never apart.
Quotations by Dogen Zenji are from his essays "Continuous Practice" and "Guidelines for Officers of the Monastery," in Enlightenment Unfolds: The Essential Teachings of Zen Master Dogen, edited by Kazuaki Tanahashi (Shambhala Publications, 2000).