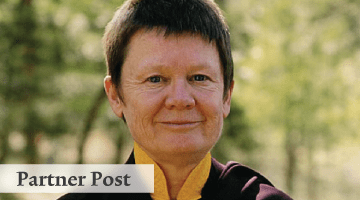 In a new, eight-part video course from Sounds True, Pema Chödrön teaches how to transform and achieve liberation from your habits, addictions, and behaviors—guiding you step-by-step through the tools that can lead to inner freedom.
"The Freedom to Choose Something Different" puts timeless Buddhist teachings about working with emotional attachment and habitual responses into plain language, and the course's structure allows you to engage in the material at your own pace.
Sounds True invites you to this preview this new program from Pema. Click here and register via the form at the top of the page and you will receive more than 30 minutes of the program, along with an exclusive offer. On that same page you'll also find a personal video introduction to the course by Sounds True founder Tami Simon.