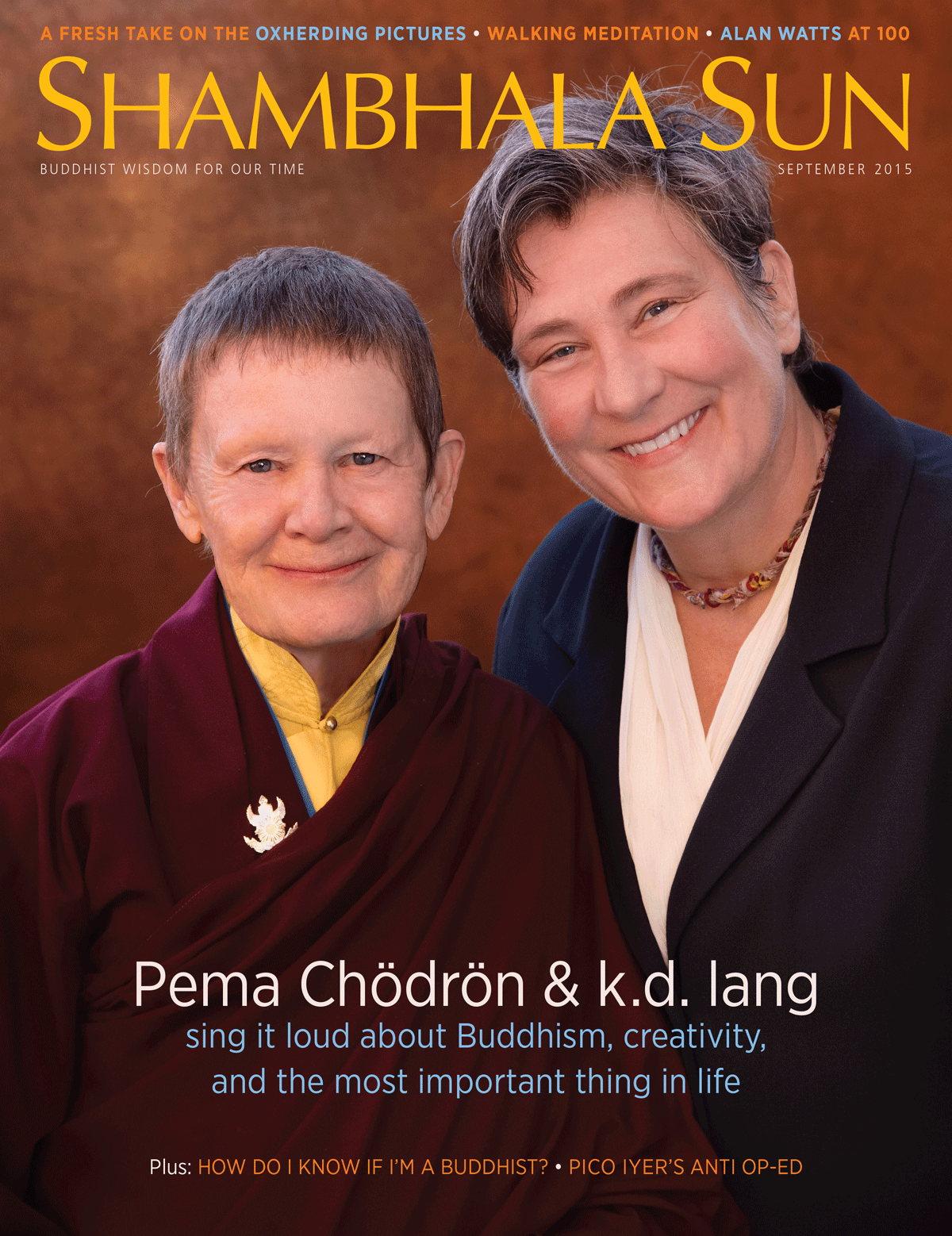 Pema Chödrön with k.d. lang on the cover of the upcoming September
Shambhala Sun
.
Here's reason to celebrate: the American Buddhist nun (and frequent Shambhala Sun contributor!) Pema Chödrön turns 79 today.
Born Deirdre Blomfield-Brown in 1936 — read her life story, "Becoming Pema" — she's now beloved as a teacher to us all. So what better way to honor her than to make a little time and absorb some of her wisdom? Here's a selection of some of Pema's classic Sun articles to get you started. (Or, you can always browse our special "Teacher Spotlight" page here on Lion's Roar.) And don't miss the September 2015 Shambhala Sun magazine, featuring a conversation with Pema and k.d. lang, as well as "What Is the Most Important Teaching?", a new teaching by Pema.
Select Pema teachings:
You'll find plenty more teachings from Pema here. And to stay up-to-date with Pema's activities — and share a birthday wish with her — follow the Pema Chödrön Foundation on Twitter. You might also visit the PCF online.