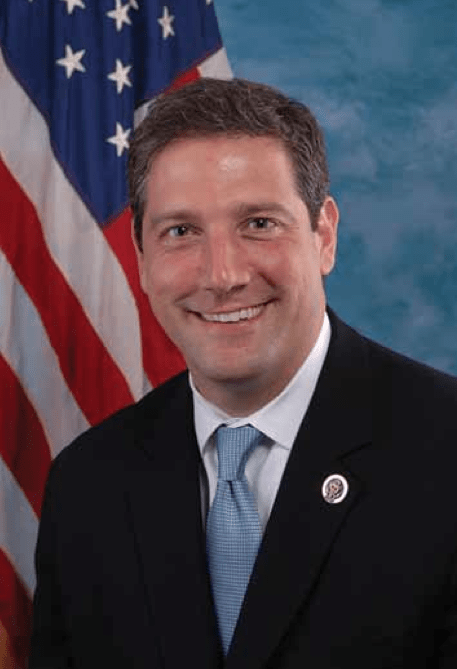 Andrea Miller sits down for a Q&A with Congressman Tim Ryan to talk about his work integrating mindfulness practice into American political systems.
Tim Ryan, who is serving his fifth term representing Ohio's 17th Congressional District, was first elected to the House of Representatives when he was twenty-nine. He says he dabbled in meditation and mindfulness for a long time. He watched his Catholic mother and grandparents pray the rosary, learned centering prayer from a priest, and experimented with yoga. It wasn't until 2008, however, that he got serious about practice. "After several years of really heavy campaigning and governing here in Washington," he says, "I was getting to the point where I didn't want to turn into a jerk just because I was so fried." Thinking it might help, he attended a Jon Kabat-Zinn mindfulness retreat for leaders and innovators, and over the course of that week he felt his mind become quieter and his awareness become clearer. It reminded Ryan of when he was a star quarterback in high school: mindfulness was like being in the zone. I talked to Tim Ryan about his practice and the vision laid out in his new book, A Mindful Nation.
What would American society look like if the practice of mindfulness were widely adopted?
We'd all slow down and reprioritize our values. Today, consumerism seems to be front and center and caring about one another is on the back burner. In a mindful nation, we'd begin to see and appreciate that we are all connected—we are all part of the 100 percent. It would lead to an education system that's more mindful in teaching social and emotional skills. It would lead to a health care system that focuses on prevention. Our neighborhoods would start to look different. There would be more urban farms and parks and bike trails—things that connect us. In a mindful nation, the pressure would go down. There'd be more time off with your family, like it was for my grandparents. On my mom's side, there were family dinners every night and picnics every Saturday in the summer. The whole family would play bocce and cook out and just hang together. It was family time. In America today, we've lost so much of that—no one has time for it anymore. The family values that I'm talking about aren't family values that can get politicized. I'm talking about valuing time with our family. That would come out of everyone slowing down and paying attention a little more. A mindful nation would not be utopia. But my hope is that in it we would regain basic American values—that belief we used to have about being our brothers' and sisters' keeper. For my grandparents' generation, two world wars and a depression seared into them the fact that we all need to hang together. We've got to have that appreciation again for being in this together— we can't divide ourselves. We've been living divided in America now for what seems like forever if you're my age. Other than for a few days after September 11, I can't remember when we were really united.
Are you confident that mindfulness will take root in America?
I am. There's a real openness to something like mindfulness. Take mindfulness in education. What teacher or parent is going to argue with a politician or superintendent who says: "I want your children to be able to concentrate. I want them to be compassionate to the other kids in the class. I want them to care about their community and feel connected to their school, their family, their community." What parent is not going to be for all that!
I think there's going to be a huge interest in mindfulness in general, but particularly in education. It's a question in all our states: what are we going to do with the education system? Well, I say let's get back to the fundamentals. Let's get back to the building blocks of paying attention and connecting to each other so kids don't get so isolated that they end up in tragic situations. The rates of teen suicide are unacceptable. If I find something like mindfulness that's going to be helpful, I have a responsibility to push it.
Was it a challenge getting into the habit of having a mindfulness practice in your own life?
Not really. Since that retreat with Jon Kabat-Zinn there have been days I haven't practiced, but for the most part I do it every day because I've realized that this practice of mindfulness helps me focus and quiet the mind. It's something I've wanted to continue. I can tell how much the quality of my day changes if I don't do it—I become more overwhelmed with stressful situations. Also, after practicing for a while, I'm starting to appreciate the fact that mindfulness is not just something you do during practice periods. It's something to continue when you're out and about. Throughout the course of your day, you try to slow down, quiet your mind, and establish yourself in the present moment no matter where you are.
How does mindfulness benefit you on the job?
I'm able to spend more time actually listening to my constituents. Because of mindfulness practice, I can be fully in a meeting, as opposed to sitting there thinking about the next meeting or the last meeting. There's so much information that comes at us in government, and I've noticed that I now have a greater ability to retain information and to decide what it is I need to remember.
How did you transition from seeing mindfulness as a good tool for you, personally, into thinking it could have wide use as government policy?
It was almost instantaneous. As soon as I felt how mindfulness relaxed my body and improved my focus, I thought that mindfulness should be taught in our schools. It would be so helpful to kids under stress—who've maybe been abused or who can't concentrate because of the huge influx of technology and information. I also instantly thought it could be helpful in the healthcare system, as stress leads to disease. Then I thought of our veterans, and how mindfulness could help them deal with the trauma they've experienced. Mindfulness is low cost, it's easy to teach, and it's a basic human trait. Right away, I thought that with a little time and teaching, mindfulness could get infused throughout society. It's what our country seems to need right now.
How have you helped introduce mindfulness in the education system?
About three years ago I got a million dollars to put social and emotional learning and mindfulness in two school districts in Ohio, and the teachers have responded in a wonderful way. In the Warren City School District they just added another fifty teachers—the teachers who were in the program spoke so highly about it that other teachers wanted to do it too. The programs we're running also have a parental component. Parents are learning how teachers are talking to the kids about being aware of their emotions. This makes a connection with the families. Mindfulness is not a silver bullet. But there's nothing else right now cutting against the huge influx of information and technology coming at our kids. We want to give kids the ability to choose what they put their attention on. I've seen it in my own district— parents and teachers love it.
I understand you spearheaded a mindfulness conference.
We did a conference last year at the local medical school. It was held on a snowy Monday in January, and we had 175 people come out for it. That really made me aware that there's a latent community interested in mindfulness. They may not know everything about it, but it makes sense to them. Mindfulness just resonates with people, even in places like Youngstown or Niles, Ohio. It's so fundamental and intuitive. People are like, "Yes, I need to slow down. I need to pay attention. I need to spend a little time quieting my mind." People start looking for a way to do these things and—when presented with the practice of mindfulness—they gravitate to it.
How do you talk about mindfulness with constituents and other politicians?
I explain that mindfulness is about trying not to get caught up in the past or the future, and that it will help them to reduce their stress and concentrate better. Then I let them know that mindfulness practice is happening in major institutions across the country, like the Marines, General Mills, Target, and Procter & Gamble. When people hear that a company as successful as Google is using it to help their leaders, and that basketball coach Phil Jackson used it because it improved the performance of his players, they pay attention. People are interested because they want to find ways to reduce their own stress, improve their performance, and focus and quiet their mind.
You don't get a lot of people who think it's flaky?
I haven't. Because there's the science behind it. People are becoming more aware of how we're able to monitor the activity in our own brains, and when you talk about the science, and then you back it up with these popular companies and institutions, then people are open to it. I'm not saying everyone is going to go sit on a cushion immediately, but we're planting seeds. A lot of people are looking for something, but they don't want to get into the complexities of taking prescription drugs. If they see something simple like mindfulness, they'll give it a whirl.
How do mindfulness and religion intersect?
No matter what religion you are, you can practice mindfulness. You don't have to set aside your beliefs and adopt new ones. If you're praying, you can be in the present moment. If you're at mass, you can be fully aware and participating in the ritual. If you're telling your prayer beads or praying the rosary, you can be in that moment. Mindfulness is a human characteristic— it's not limited to any particular religion. If we can cultivate awareness, we can bring it to wherever we are. I would love to see our religions spend more time teaching contemplation—whatever religion it may be.