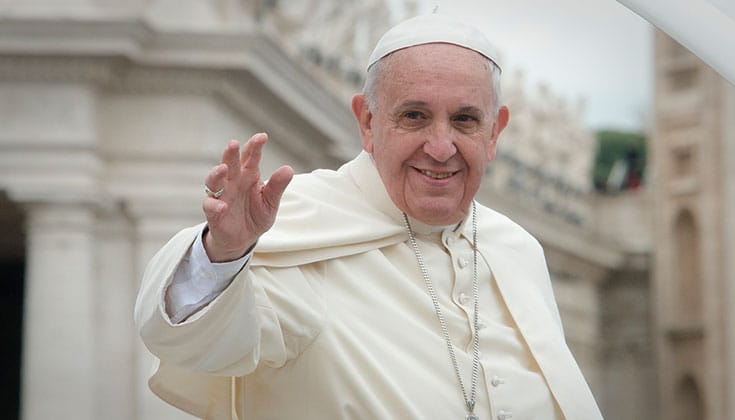 Pope Francis. Photo by Jeffrey Bruno, Aleteia.
Pope Francis will travel to Myanmar and Bangladesh at the end of November, where he will meet with the country's top Buddhist monks, military generals, and civilian leader Aung San Suu Kyi, Reuters reports.
The pope's visit comes amidst a refugee crisis following a militant crackdown that has caused over 500,000 people from the predominantly-Muslim Rohingya ethnic group to flee the Rakhine state, crossing the Naf River into Bangladesh. A number of people have drowned in their attempts to leave.
In August, Pope Francis denounced the "persecution of our Rohingya brothers and sisters" during the Angelus at the Vatican. The schedule released by the Vatican of the pope meeting with the Rohingya, but he is expected to address their situation during his visit.
On Tuesday, the Vatican released the full schedule of the pope's visit to Myanmar and Bangladesh, running November 27 to December 2.
He will arrive first in Myanmar, and will travel to the country's capital, Naypyitaw, where he will have separate, private talks with President Htin Kyaw, and the country's civilian leader, Aung Sung Suu Kyi, who has been urged by Buddhist leaders to halt the violence being carried out against the Rohingya.
Pope Francis is expected to address politicians, diplomats, and military leaders at a separate, public meeting. He will also address the Sangha Maha Nayaka, Myanmar's highest Buddhist authority — which is responsible for regulating Buddhist clergy — on November 29.