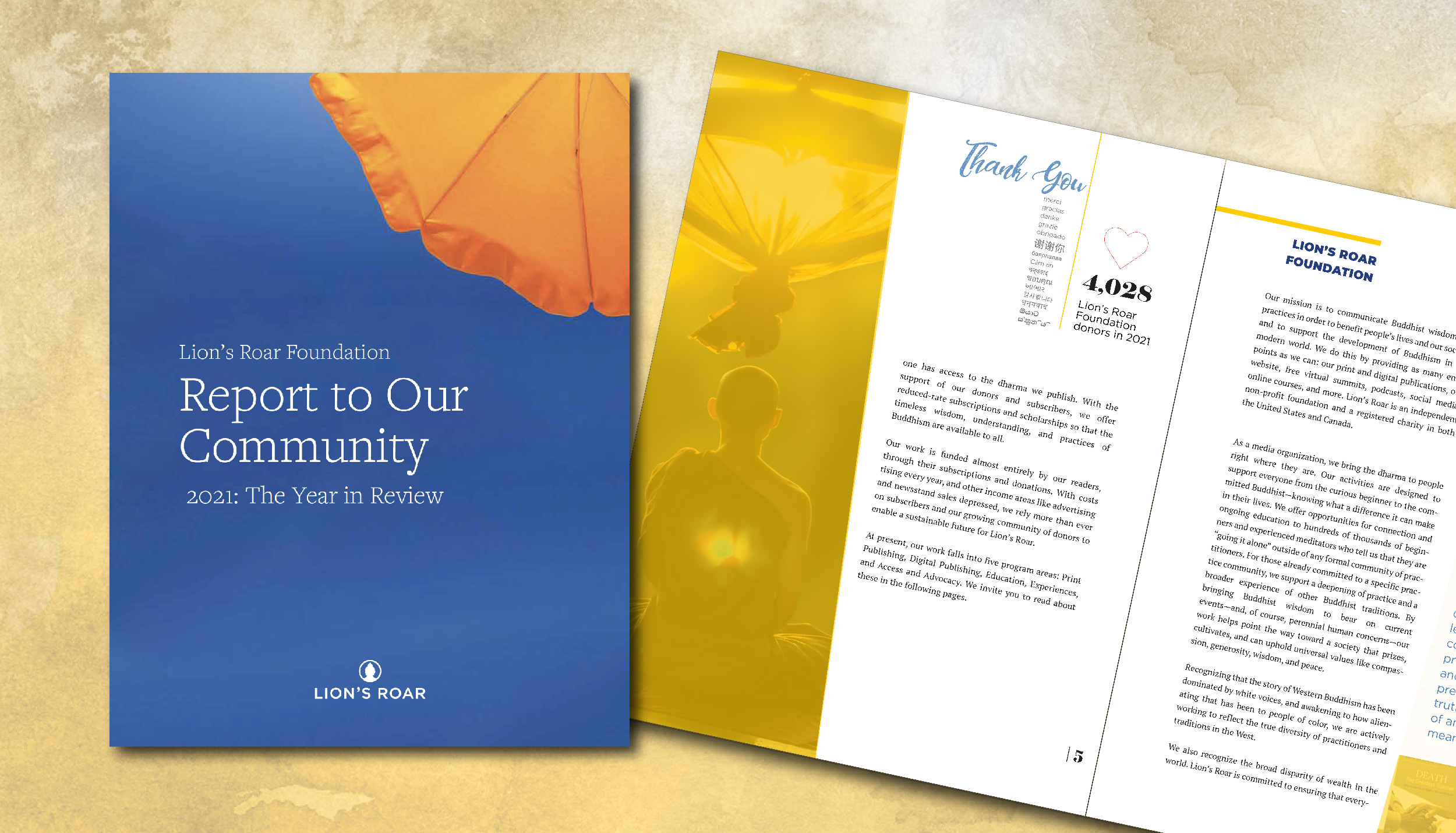 The Lion's Roar Foundation, publisher of Lion's Roar and Buddhadharma magazines and the LionsRoar.com website, has released its annual report, "Report to Our Community — 2021: The Year in Review."
Reader-supported and mission-driven, the Lion's Roar Foundation is an independent non-profit foundation and a registered charity in both the United States and Canada. Our mission is to communicate Buddhist wisdom and practices in order to benefit people's lives and our society, and to support the development of Buddhism in the modern world. We do this by providing as many entry points as we can: our print and digital publications, our website, free virtual summits, podcasts, social media, online courses, and more.
Editor-in-Chief Melvin McLeod says, "Creating benefit in these ways is our inspiration at Lion's Roar. It's not for me to say how well we're doing it. That's for you to judge. All I can say with certainty is that we are totally committed to the mission of offering Buddhism's deep wisdom and powerful practices to everyone they can benefit."
To learn more about the Lion's Roar Foundation and what we're doing to share and support the dharma, read the Report to Our Community, published in April 2022.