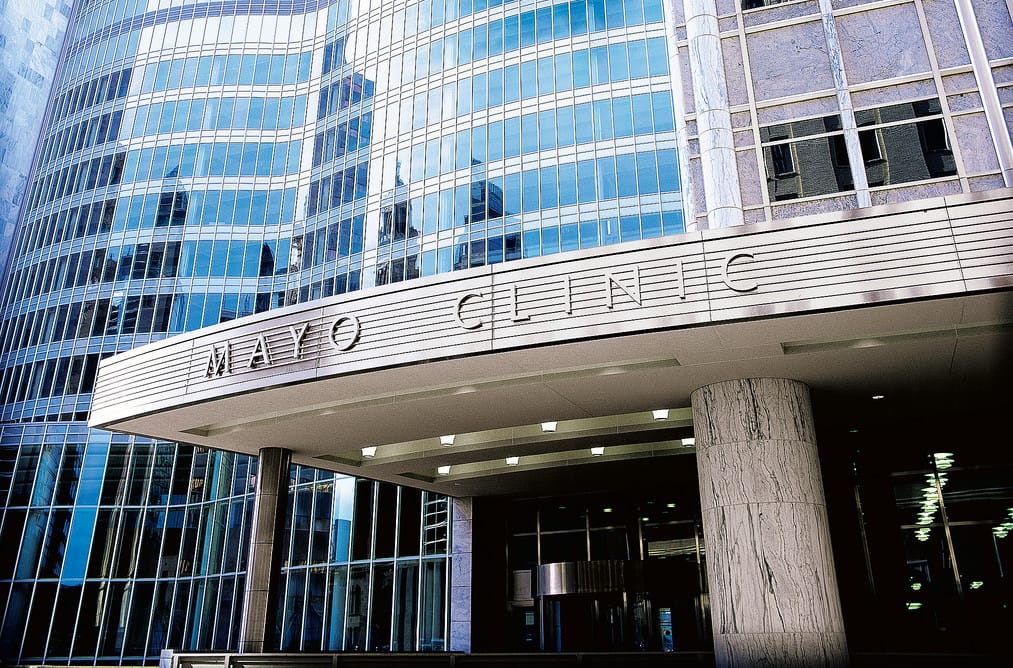 Photo by
Mayo Clinic
.
Multiple news outlets have confirmed that the Dalai Lama was at the Mayo Clinic for a medical checkup on Thursday. On Friday, the Office of Tibet announced that His Holiness would be canceling all of his scheduled events in the USA on doctor's orders and instead return to India to rest.
On Sunday, a Mayo Clinic spokesperson confirmed His Holiness is at the hospital for evaluation. Reuters reported that His Holiness makes regular visits to the clinic, which is regarded as one of the best hospitals in the world.
The statement from the Office of Tibet said that His Holiness had been told to rest for several weeks, though it did not say that he is ill. Tenzin Taklha, on of the Dalai Lama's secretaries, said on Thursday, ahead of the clinic visit, that His Holiness was not ill.
A statement from The Office of the Dalai Lama said, "We deeply regret the inconvenience caused by this decision and apologize to all the people who have worked so hard in organizing the visit as well as to the public. We thank you for your support and understanding."
Follow Lion's Roar on Facebook and Twitter, or subscribe to the Lion's Roar newsletter to get updates as this story develops.