Brenda Shoshanna reviews Sheila Ross's photography exhibit at A.I.R. Gallery in New York City.
It is a rare and wonderful experience to actually have the opportunity to be in the presence of photographs that take you so deeply into another dimension that you become the very objects you view. In Sheila Ross's wonderful exhibit, "I am just the birds in the grass" — showing at A.I. R. Gallery, in Brooklyn, NY, from May 26 through June 20, 2010 — we look through her Zen eye at the precious aliveness of nature.
The photographs capture the ever changing quality of light, air, earth and sky and how they interact with one another, feed and challenge each other, in a true dance of joy. [More, with photos, after the jump.]
Some of the photographs are playful and sparkling, focusing upon the life of berries and slender branches. Others bring the darkness of earth and of ourselves to the fore. The textures of light and darkness in the photographs are potent. In one, we enter the depths of darkness, and see how light suddenly appears. In another, the sense of a storm. Fear arises and then subsides as we focus on the beauty of surrounding leaves and branches.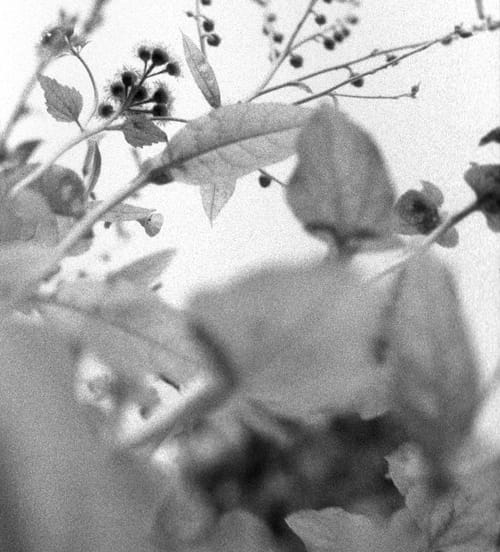 .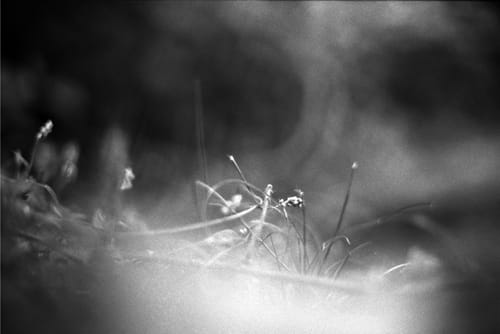 .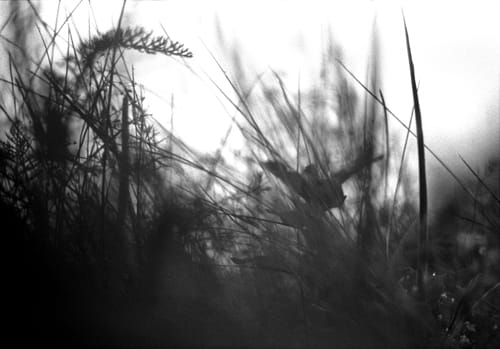 .

This exhibit returns us to our essential selves, to our home in earth and sky. I came away from the photographs, not only refreshed and awakened, but with renewed hunger to be back in nature and a sense of displacement walking home on the granite streets. Sheila Ross is a tremendously gifted photographer. Her work takes you into each moment and each experience fully. Nothing is left out. This is an exhibit that must not be missed.