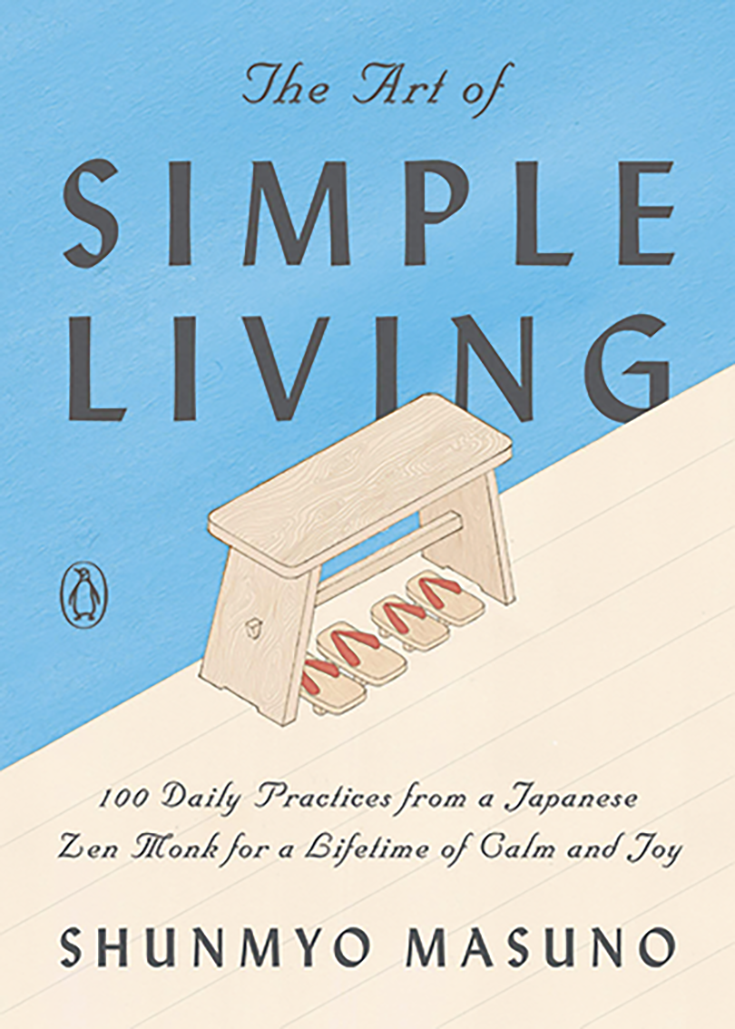 The Art of Simple Living: 100 Daily Practices from a Japanese Zen Monk for a Lifetime of Calm and Joy
By Shunmyo Masuno
Penguin Books 2019; 224 pp., $20 (cloth)
Shunmyo Masuno is the head priest of a 450-year-old Soto Zen temple in Japan, a professor of environmental design at one of Japan's leading art schools, and a Zen gardener with clients across the globe. In The Art of Simple Living, he offers pithy tips on how to increase our feelings of well-being by making some seemingly small changes in how we approach life. To start with, he says, "Making time for not thinking about anything. That is the first step toward creating a simple life." Later, he goes on to suggest "Make someone happy," and "Do not divide into good and bad." Many of Masuno's teachings focus on connecting with nature, such as "Seek out the sunset," and "Have a conversation with a garden." Others emphasize zazen in myriad forms, such as "Try a standing practice," in which he suggests, among other things, meditating on the subway as you commute to work.
THANK YOU FOR READING LION'S ROAR. CAN WE ASK FOR YOUR HELP?
At Lion's Roar, our mission is to communicate Buddhist wisdom in today's world. The connections we share with you — our readers — are what drive us to fulfill this mission.

Today, we're asking you to make a further connection with Lion's Roar. Can you help us with a donation today?
As an independent nonprofit committed to sharing Buddhist wisdom in all its diversity and breadth, Lion's Roar depends on the support of readers like you. If you have felt the benefit of Buddhist practice and wisdom in your own life, please support our work so that many others can benefit, too.

Please donate today — your support makes all the difference.

Lion's Roar is a registered charity in the US and Canada. All US & Canadian donations are tax deductible to the full extent allowed by law.