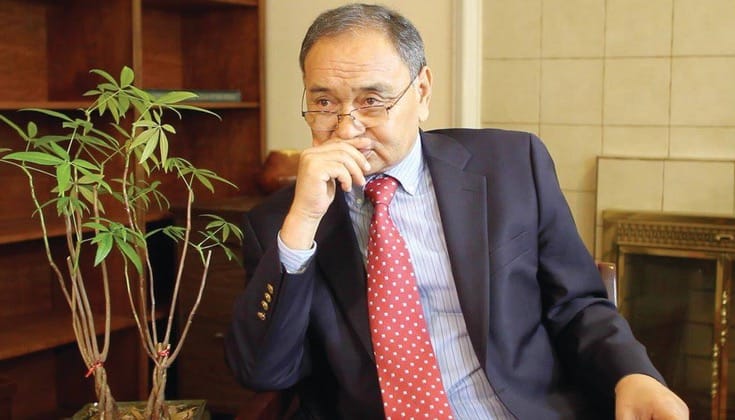 Rinchen Dharlo, the president of the Tibet Fund, is retiring after 30 years with organization. Dharlo also served as the North American representative for the Tibetan government-in-exile. He will be succeeded by Lobsang Nyandak, who currently serves as the executive director of the fund. In a letter, Dharlo wrote,
"I have worked to the best of my ability with sincere determination for the betterment of our fellow Tibetans in exile as well as inside Tibet… Looking at our achievement, my heart is filled with a sense of pride and fulfillment that I have contributed in my small way for the benefit of fellow Tibetans and to fulfill the wishes of His Holiness the Dalai Lama."
The Tibet Fund provides health care, education, rehabilitation, cultural support, and development programs to hundreds of thousands of Tibetan refugees living in India and Nepal.
THANK YOU FOR READING LION'S ROAR. CAN WE ASK FOR YOUR HELP?
At Lion's Roar, our mission is to communicate Buddhist wisdom in today's world. The connections we share with you — our readers — are what drive us to fulfill this mission.

Today, we're asking you to make a further connection with Lion's Roar. Can you help us with a donation today?
As an independent nonprofit committed to sharing Buddhist wisdom in all its diversity and breadth, Lion's Roar depends on the support of readers like you. If you have felt the benefit of Buddhist practice and wisdom in your own life, please support our work so that many others can benefit, too.

Please donate today — your support makes all the difference.

Lion's Roar is a registered charity in the US and Canada. All US & Canadian donations are tax deductible to the full extent allowed by law.