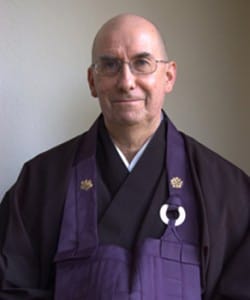 Stücky issued the statement in response to an article about Joshu Sasaki Roshi, abbot of Rinzai-Ji in Los Angeles, who was removed from his teaching position earlier this year in repsonse to allegations that he had been sexually harassing students for decades.
"We need to focus on emphasizing our clear ethical standards to prevent such abuses by any of us, and refresh our understanding of the serious harm that can be caused by sexual misconduct," Stücky said. "It is important for our SFZC sangha to actively examine the dynamic interplay of privileged and dependent positions in order to protect the health and safety of the teacher-student relationship that is so central to our way of practice."

Stücky stressed the importance of bringing any potential abuses to light immediately, and of teachers holding one another accountable. Read his full statement here.