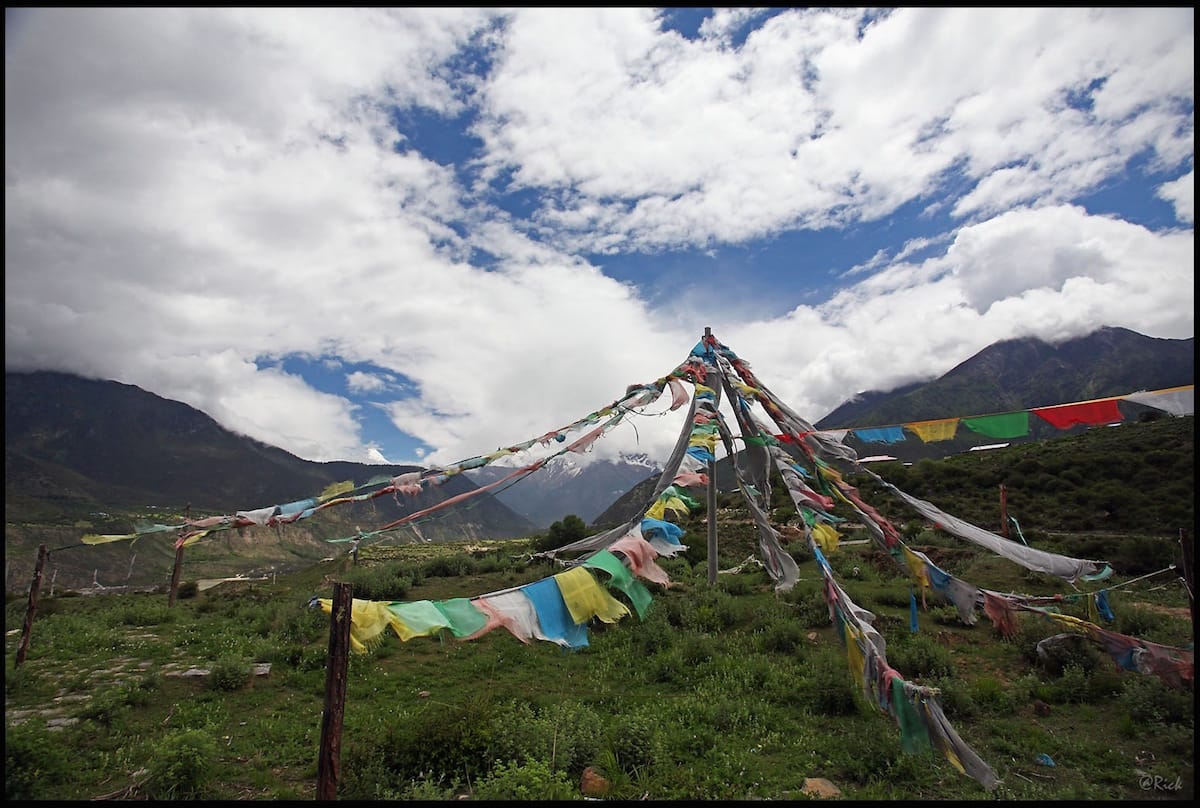 Photo by
Rickz
We've updated our list of organizations supporting Tibetans both inside Tibet and in exile, with links so that they might in turn benefit from others' support. The Tibetan people and the Tibetan Buddhist tradition have taught the world so much about kindness, compassion, and resilience. So why not give back?
List compiled by Andrea Miller and the staff of Lion's Roar. The first three are profiled in Andrea's article, "Compassion in Action."
"Providing vital education, health care, cultural and environmental education in the Himalayan region."
"Our aim is to promote self-reliance and help sustain the cohesiveness of the exile community. In Tibet, our support is directed to orphanages, eye care and other health programs and educational projects that aid impoverished and marginalized Tibetans."
Working to promote human rights and democratic freedoms for the people of Tibet.
OTHER ORGANIZATIONS SUPPORTING TIBETANS IN TIBET AND IN EXILE:
"A worldwide movement of people who campaign for internationally recognized human rights for all."
"We are focused on the well-being and self-improvement of Tibetan children. Toward that end, we create sound environments for these children to learn in, so they can go into the world with real hope of Tibet's cultural continuation."
Working to support bridge gaps between Chinese Americans and Tibetans, and more.
The website of plugged-in activist Heidiminx. Be sure to visit her links page for additional resources.
"The CTC seeks to end the ongoing destruction of the Tibetan culture, alleviate the suffering of the Tibetan people, and restore Tibet to its status as an independent state within the family of nations.
We campaign for an end to the Chinese occupation of Tibet and for the fundamental human rights of Tibetans to be respected."
"The Gere Foundation awards grants to groups that are dedicated to the cultural preservation of Tibet and the Tibetan people; dedicated to providing HIV/AIDS care, research and treatment and to those organizations addressing human rights violations throughout the world.
"Initially organised by monks, nuns, and lay people, the Gu-Chu-Sum Movement grew out of the earnest, heartfelt wish to help the suffering Tibetans remaining in prisons in Tibet and to provide needed support to ex-political prisoners who have journeyed into exile."
"One of the world's leading independent organizations dedicated to defending and protecting human rights."
"The International Tibet Independence Movement (ITIM) was founded by Thubten Jigme Norbu (Taktser Rinpoche) and Larry Gerstein on March 18, 1995 to obtain Tibet's Independence through non-violent methods."
"A global coalition of Tibet-related non-governmental organisations. Its purpose is to maximize the effectiveness of the worldwide Tibet movement."
Humanitarian projects in the Himalayan region, coordinated by Matthieu Ricard, to provide education, medical and social services, care of the elderly, and assistance to individuals in need. Karuna-Shechen is now able to process your earthquake relief donations.
"Munsel Foundation sponsors a boarding school for young children and adult language and math intensives along with humanitarian aid to nomadic yak herder families in highland villages. We are locally staffed and our projects are developed by, and with, the people we serve."
Namgyal Monastery Institute of Buddhist Studies offers Western students the opportunity to study Tibetan Buddhism in an authentic monastic setting.
"Helping where help is needed."
Formed in 1978 with a mission to alleviate suffering caused by disease and poverty. Our approach is to build partnerships that respond to locally defined problems with culturally sustainable solutions."
"Since 1994, Students for a Free Tibet has been working to help the Tibetan people regain their freedom. We understand the important role students and youth have played in social justice movement throughout history and are committed to making the same happen for Tibet.
"Surmang Foundation operates a high-quality primary clinic in the Surmang region of Qinghai, China. It was the Foundation's first major project and remains at the core of our other initiatives. Since construction was finished on our clinic facilities in 1996, we have treated more than 70,000 patients for free."
"Dedicated to providing humanitarian assistance to Tibetans in Tibet and in exile. Our vision is to see the Tibetan religion and culture remain alive and flourish. We believe that one day His Holiness the Dalai Lama will return to a free Tibet. We hope that His example of compassion and non-violence will be the cornerstone of all governments of the world."
Working to "promote and protect human rights of the Tibetan people in Tibet and to educate the exile Tibetan community on human rights principles and democratic concepts.
"The Mission of Tibetan Children's Villages (TCV) is to ensure that all Tibetan children under its care receive a sound education, a firm cultural identity and become self-reliant and contributing members of the Tibetan community and the world at large."
"The Tibetan Nuns Project was founded over two decades ago to provide education and humanitarian aid to refugee nuns from Tibet and Himalayan regions of India. The Project provides facilities and programs to educate, empower, and improve the status of ordained Tibetan women."
"TWA's main objective is to raise public awareness of the abuses faced by Tibetan women in Chinese-occupied Tibet. Through extensive publicity and involvement in national and international affairs, TWA alerts communities to the gender-specific human rights abuses committed against Tibetan women in the form of forced birth control policies such as sterilizations and abortions, and restrictions on religious, political, social and cultural freedoms."
"Established in 1985 with the aims of providing healthcare, education and social economic support for people of Tibetan origin, both those living in exile, and those living in Tibet itself."
"Dedicated to preserving Tibet's unique culture at a time when it is confronted with extinction on its own soil. By presenting Tibetan civilization and its profound wisdom, beauty, and special art of freedom to the people of the world, we hope to inspire others to join the effort to protect and save it."
"The Tibet Humanitarian Project supports projects to improve education, health and the environment in Kham, Tibet. THP works in partnership with communities to create an infrastructure for sustainable development."
"The only organization devoted solely to legal advocacy for Tibet."
"The Tibet Oral History Project (TOHP) aims to preserve the true history of the Tibetan people. At the request of His Holiness the Dalai Lama we record the life experiences of Tibetan elders who were forced to flee their homeland following the Chinese invasion. His Holiness has emphasized the urgency of conducting interviews of these elders before they pass away and their stories are lost forever. TOHP has already videotaped the oral histories of 120 Tibetan elders living in exile."
"Tibet Relief Fund was founded in 1959 to help Tibetan communities in need. Today we continue to work with Tibetans in India, Nepal and Tibet through local projects that address basic needs and provide vital healthcare and education."
"A non-profit international development organization based in Vancouver, Canada, founded in 1962. We sponsor children and support development projects in Tibet, Nepal, and northern India."
"Providing ways for volunteers to give themselves and to absorb and experience the rich culture of Tibet."
Can you help us at a critical time?

COVID-19 has brought tremendous suffering, uncertainty, fear, and strain to the world.
Our sincere wish is that these Buddhist teachings, guided practices, and stories can be a balm in these difficult times. Over the past month, over 400,000 readers like you have visited our site, reading almost a million pages and streaming over 120,000 hours of video teachings. We want to provide even more Buddhist wisdom but our resources are strained. Can you help us?
No one is free from the pandemic's impact, including Lion's Roar. We rely significantly on advertising and newsstand sales to support our work — both of which have dropped precipitously this year. Can you lend your support to Lion's Roar at this critical time?