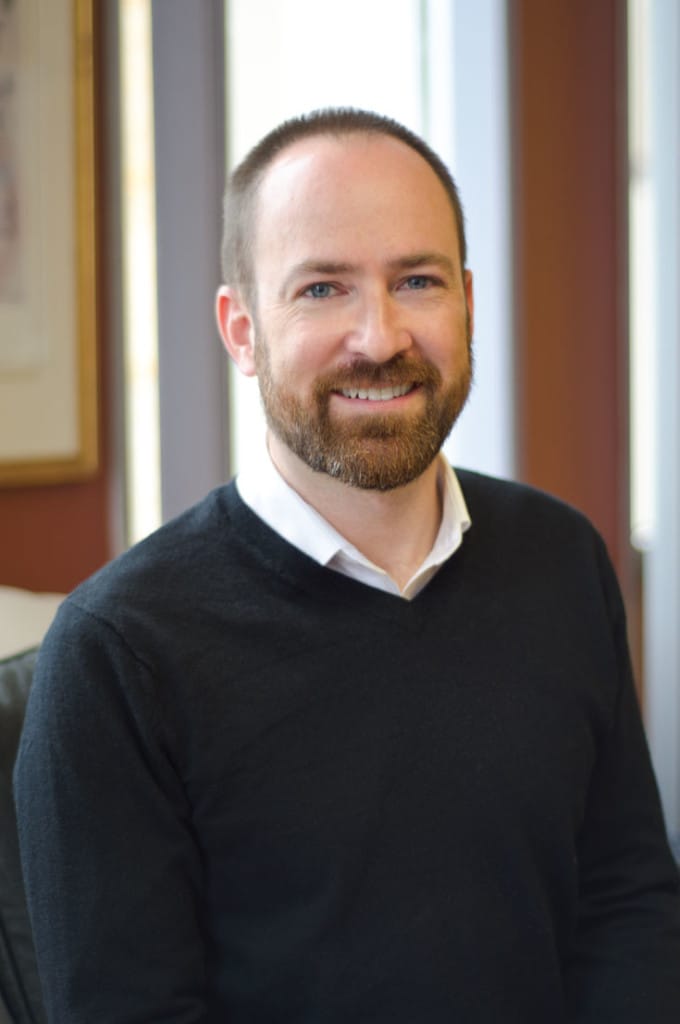 "The proclamation of the truth is as fearless as a lion's roar."

—The Buddha
Over the past three decades, the Shambhala Sun has evolved from a community newspaper, to a small young magazine, to the largest-circulation Buddhist magazine in the English language. Much has changed within the pages of the magazine and on our website as we've worked to reflect the full range of Buddhist traditions and the diversity of practition-ers today. As Buddhism in the West has grown, matured, and diversified, we have too.
So I'm thrilled to be sharing some exciting news with you that is a natural reflection of this evolution.
As of the February–March 2016 issue, the new title of this magazine will be Lion's Roar. This name, recognized by Buddhists of all traditions, expresses our long-standing mission to support genuine Buddhism in the West in all its forms and to offer the dharma to everyone who would benefit from it.
The lion's roar was the Buddha's own metaphor for the fearless proclamation of the truth of the dharma. It reflects our aspiration to be a fearless and powerful voice for Buddhism in our society. The mission of Lion's Roar is to offer, as our slogan says, Buddhist Wisdom for our Time : to bring genuine dharma in all its forms to everyone who may find value in it, in a voice that speaks to all, in the best medium for each individual need.
The Sun was launched by Chögyam Trungpa Rinpoche as an internal publication of the Shambhala community, but it was always intended to speak more broadly. This is not the end of the Shambhala Sun you love—you'll find that its heart and voice will carry on in Lion's Roar. At the same time, the new name and the intention behind it are already opening us up to fresh thinking, more possibilities, and new ways to offer the dharma. We're very pleased to be making this change with Shambhala International's full support and encouragement.
You'll notice another change on the masthead of this issue. The not-for-profit foundation that publishes Lion's Roar magazine, Buddhadharma: The Practioner's Quarterly, and LionsRoar.com is now called Lion's Roar Foundation. Although we have existed as our own nonprofit since 2006, this new name makes clear our truly independent nature.
This transition comes at the end of a pivotal period for the foundation, as the board of directors has grown and become much more diverse. I remarked to my colleagues during our spring board meeting that it truly feels like the foundation now belongs to the Buddhist world, rather than to a small group of stakeholders. With this larger and more representative board, the foundation feels invigorated and more expansive than ever before. We've added all of the board members to our masthead. We're very grateful for their valuable contributions to the foundation's mission.
Finally, we're delighted and honored to welcome Chuck Lief, president of Naropa University, as the first chair of the Lion's Roar Foundation. Chuck replaces Andy Karr, who served with unwavering dedication for nearly eight years and played a pivotal role in the foundation's development. Chuck's wealth of high-level experience in the nonprofit sector and his deep knowledge of the Buddhist world are joined with enthusiasm for the mission and potential of the Lion's Roar Foundation.
We hope you share our enthusiasm for these exciting developments and that you will join us in making Lion's Roar all it can be. Your support—as a subscriber, newsstand buyer, advertiser, or donor—is what makes that possible. Thank you.
FAQ about the Shambhala Sun's name-change to Lion's Roar
What is changing?
In January 2016, Shambhala Sun magazine will become Lion's Roar. The not-for-profit Shambhala Sun Foundation has already changed its name to Lion's Roar Foundation as of Fall 2015. The name Lion's Roar will appear across our digital, mobile, and print formats.
Which issue will launch the new magazine name?
Lion's Roar launches with the February-March, 2016 issue, which will be on newsstands as of February 1 and delivered to subscribers starting Jan 20, 2016.
Why the name change?
The name change is a response to gradual evolution in the magazine itself, its audience, and the Western Buddhist world over the past three decades. As the magazine has matured, we have worked to reflect the full range of Buddhist traditions in the West and the diversity of practitioners today. It's time for the magazine's name to reflect similar diversity to that of our readership and content.
We think the new name also clarifies our brand, and removes confusion about our connection to Shambhala International and Shambhala Publications. While we enjoy very good relationships with both, we are in fact an independent not-for-profit organization.
This change also aligns the magazine with our very successful website, LionsRoar.com, content from which reaches nearly 300,000 readers each month.
To what does the name "Lion's Roar" refer?
The lion's roar was the Buddha's own metaphor for the fearless proclamation of the truth of the dharma. It reflects our aspiration to be a fearless and powerful voice for Buddhism in our society.
Does this name-change indicate a change in ownership?
No, the same nonprofit organization will publish Lion's Roar. The organization is now called Lion's Roar Foundation.
Is the content of the magazine going to change?
The heart and voice of Shambhala Sun will be carried forward in Lion's Roar with the same high quality writing, teachings, and design for which Shambhala Sun has been renowned. We will of course continue to evolve — as we have over the last thirty years. Our hope is that Lion's Roar will attract an even greater diversity of voices representing the true breadth of genuine dharma in the West.
What will happen to the digital edition?
A new version of the magazine app will be released, and issues beginning with the March 2016 issue will be called Lion's Roar. Subscribers only need to accept the app update – they will not have to download a new app. The back issues in the app, and in the online archive, will remain under the name Shambhala Sun and will continue to be accessible to digital subscribers.
How will people find you on the newsstand?
The first few issues of Lion's Roar will also display the Shambhala Sun title on their covers to help with the transition.
I'm a Shambhala Sun subscriber. How does the name change affect my subscription?
There will be no impact on your subscription. It will roll over to Lion's Roar without any delay.
I'm a new Shambhala Sun Subscriber and have not received my first issue yet. What magazine will I receive?
If you subscribed or gave a gift subscription after Dec 1, 2015, your subscription will begin with Lion's Roar.
Can you help us at a critical time?

COVID-19 has brought tremendous suffering, uncertainty, fear, and strain to the world.
Our sincere wish is that these Buddhist teachings, guided practices, and stories can be a balm in these difficult times. Over the past month, over 400,000 readers like you have visited our site, reading almost a million pages and streaming over 120,000 hours of video teachings. We want to provide even more Buddhist wisdom but our resources are strained. Can you help us?
No one is free from the pandemic's impact, including Lion's Roar. We rely significantly on advertising and newsstand sales to support our work — both of which have dropped precipitously this year. Can you lend your support to Lion's Roar at this critical time?