The cause of the fire has not yet been determined, but a police investigation is ongoing.
Update: An anonymous letter writer has claimed responsibility for the fire at Karma Shangpaling.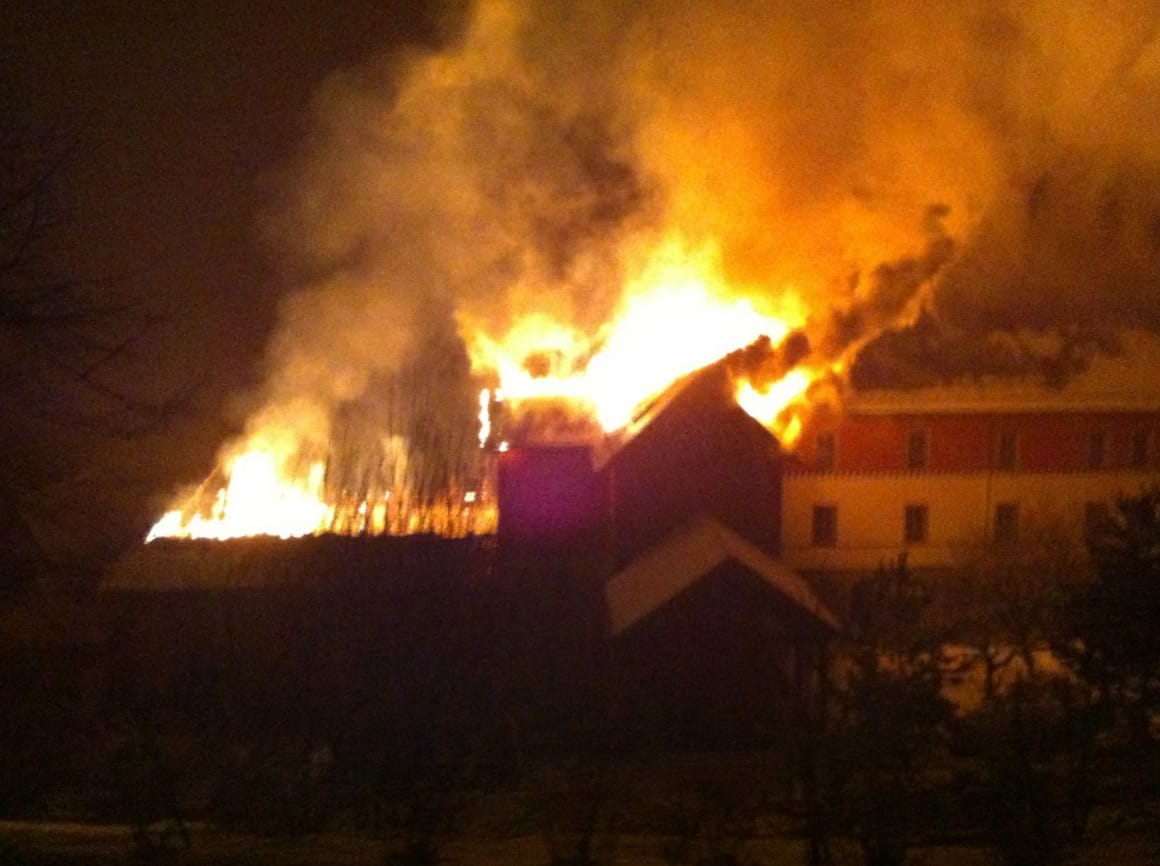 On December 1, a fire broke out at the Shangpa Karmaling Institute in the French Alps, destroying most of the institute's main building, leaving only the walls of the structure.
The fire started around 1 a.m. at the southern end of the grand temple before spreading into the roof and through the rest of the monastery.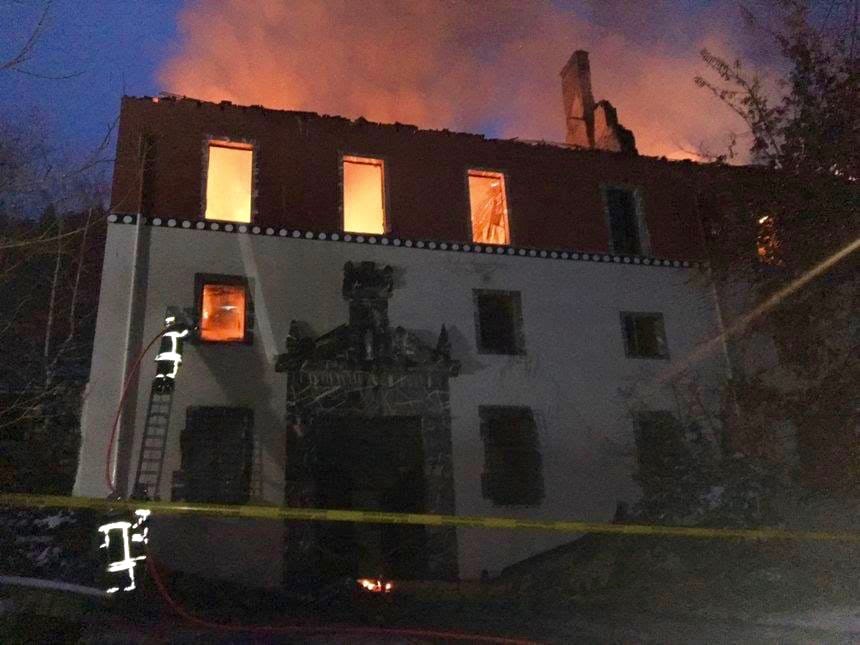 An instructor was the first to notice the blaze after he saw an orange glow from his balcony and realized the main building was on fire. He rang the gong at the entrance of the grand temple to wake up the thirty residents. The fire department was called shortly thereafter.
Forty-four firefighters worked for more than twelve hours until there were only a handful of localized fires left. By the morning of December 2, all of the fires had been extinguished.
The cause of the fire has not yet been determined, and a police investigation is ongoing.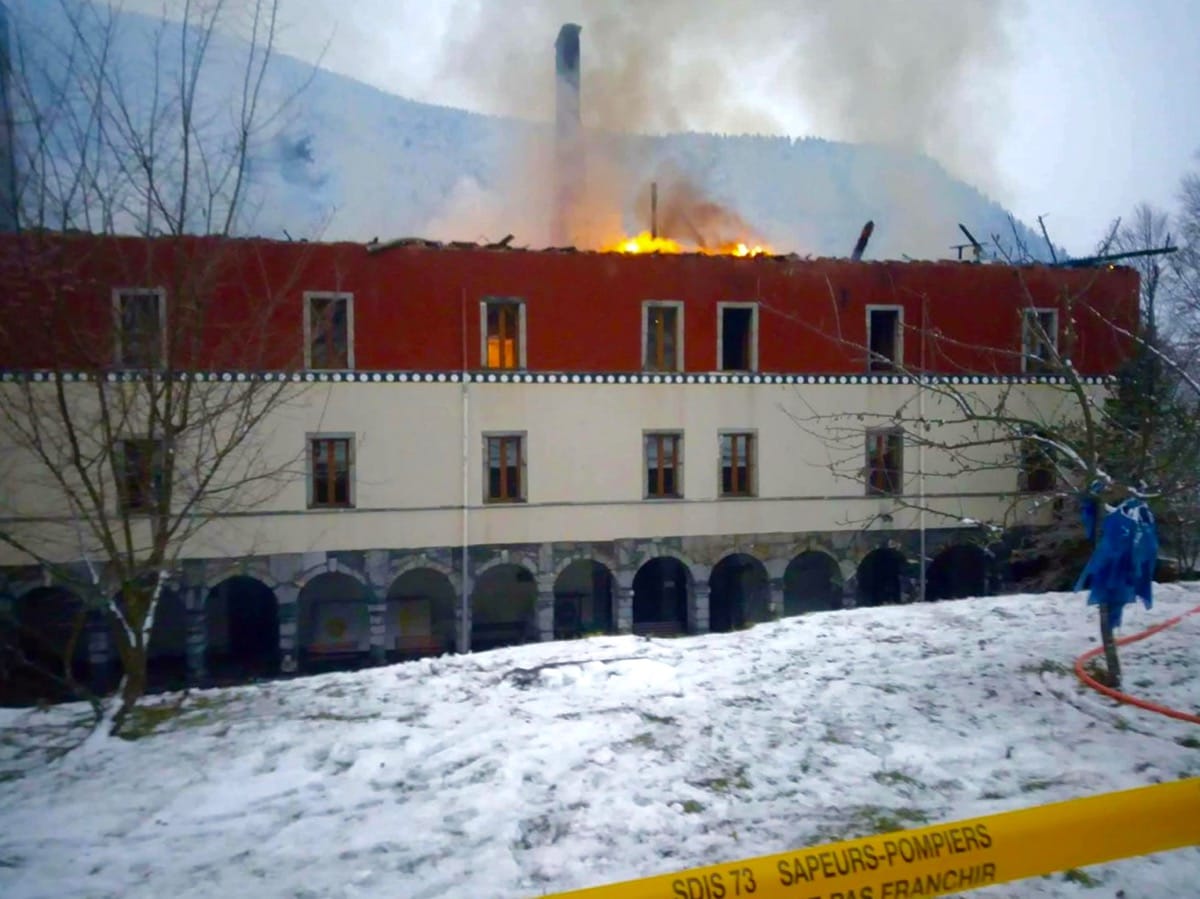 The 400-year-old building was once a Christian monastery, the former Charterhouse of St. Hugon, and was considered the heart of Shangpa Karmaling. It included four halls, used for programs. Temporary structures, such as tents, will have to be rented or bought for programs scheduled for next summer.
Community members say the fire may cause financial trouble, especially since the institute will lose the revenue from canceled programs.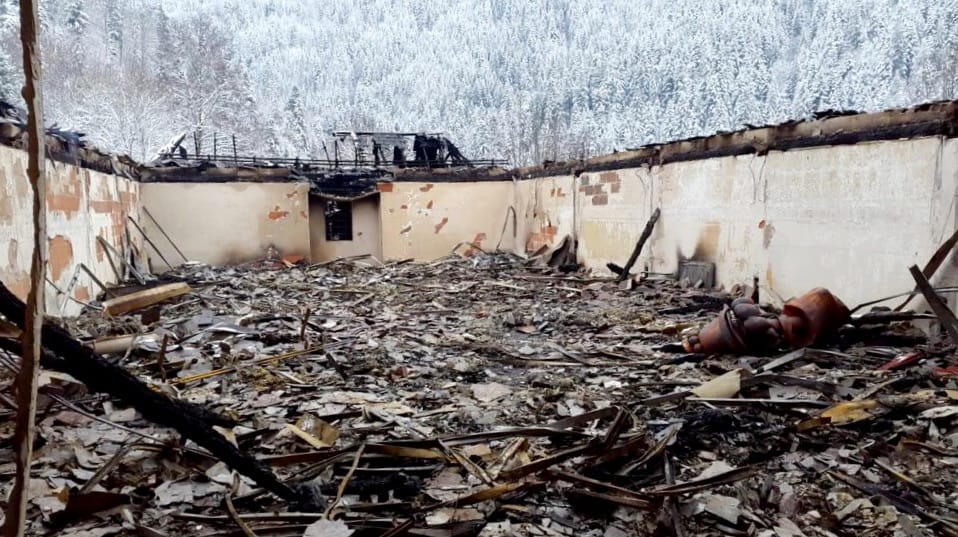 Members hope reconstruction of the main building will begin in a few years. In the meantime, they say activities, retreats, and teachings will continue in some capacity. The other buildings at the institute — including the retreat centers and cottages — have not been damaged.
The community says they have received messages of sympathy from people around the world who are willing to help with the reconstruction.
Anyone who would like to make a donation to support Shangpa Karmaling can do so through unirimay.org, which includes updated posts about the aftermath of the fire and a video message from Lama Denys Rinpoche.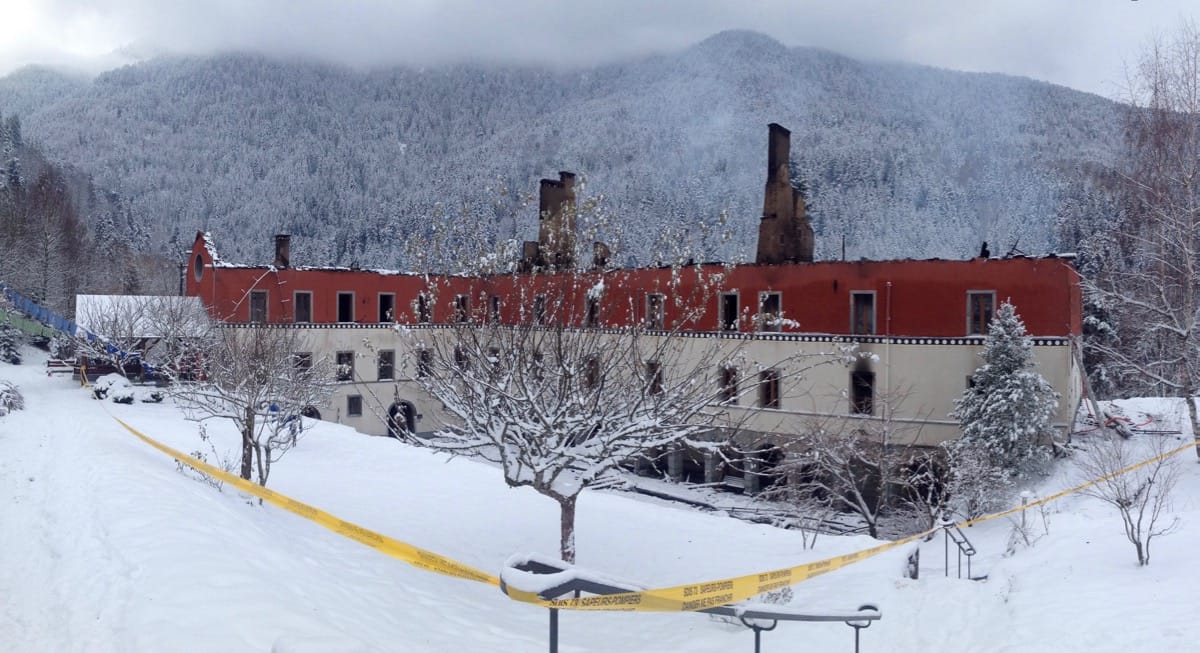 In a post on December 3, two days after the fire began, a community member wrote:
"This event reminds us of the reality of impermanence. It also reminds us of the values of friendship and solidarity that connect us and have manifested themselves with great focus in this very place. … Of course, the most important thing today is to maintain our spirit and motivation. If we approach it well, this event can be the occasion of a new start."