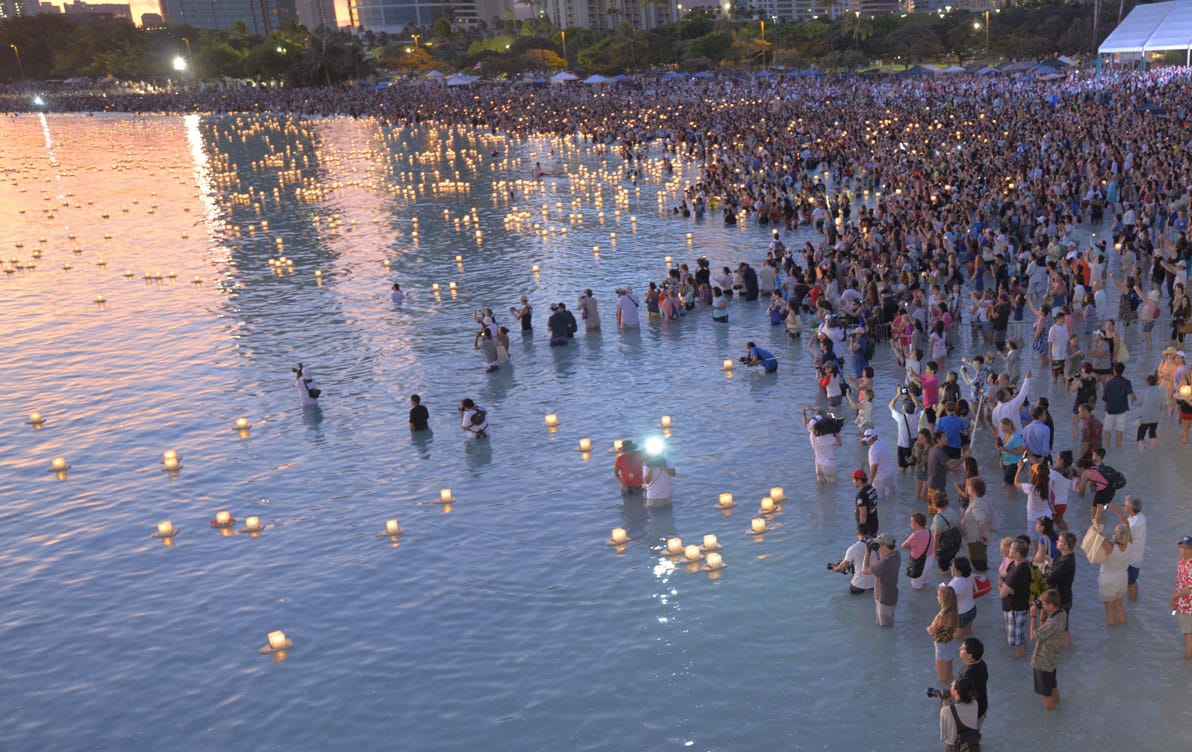 Photo via Shinnyo-en on Facebook.
This Memorial Day (Monday, May 25), 50,000 people will gather on Ala Moana Beach, in Hawaii, to "create a moment of collective remembrance, harmony, and international friendship." The ceremony is presented by the Buddhist community Shinnyo-en, which you can read about in Andrea Miller's Buddhadharma profile.
Monday's event will include special prayers to honor those lost in the Nepal Earthquakes, and will culminate in the launching of 6,000 candle-lit lanterns at sunset. The ceremony is non-denominational and free, and is expected to be the largest Memorial Day observance in the country. To learn more, visit lanternfloatinghawaii.com.
THANK YOU FOR READING LION'S ROAR. CAN WE ASK FOR YOUR HELP?
At Lion's Roar, our mission is to communicate Buddhist wisdom in today's world. The connections we share with you — our readers — are what drive us to fulfill this mission.

Today, we're asking you to make a further connection with Lion's Roar. Can you help us with a donation today?
As an independent nonprofit committed to sharing Buddhist wisdom in all its diversity and breadth, Lion's Roar depends on the support of readers like you. If you have felt the benefit of Buddhist practice and wisdom in your own life, please support our work so that many others can benefit, too.

Please donate today — your support makes all the difference.

Lion's Roar is a registered charity in the US and Canada. All US & Canadian donations are tax deductible to the full extent allowed by law.