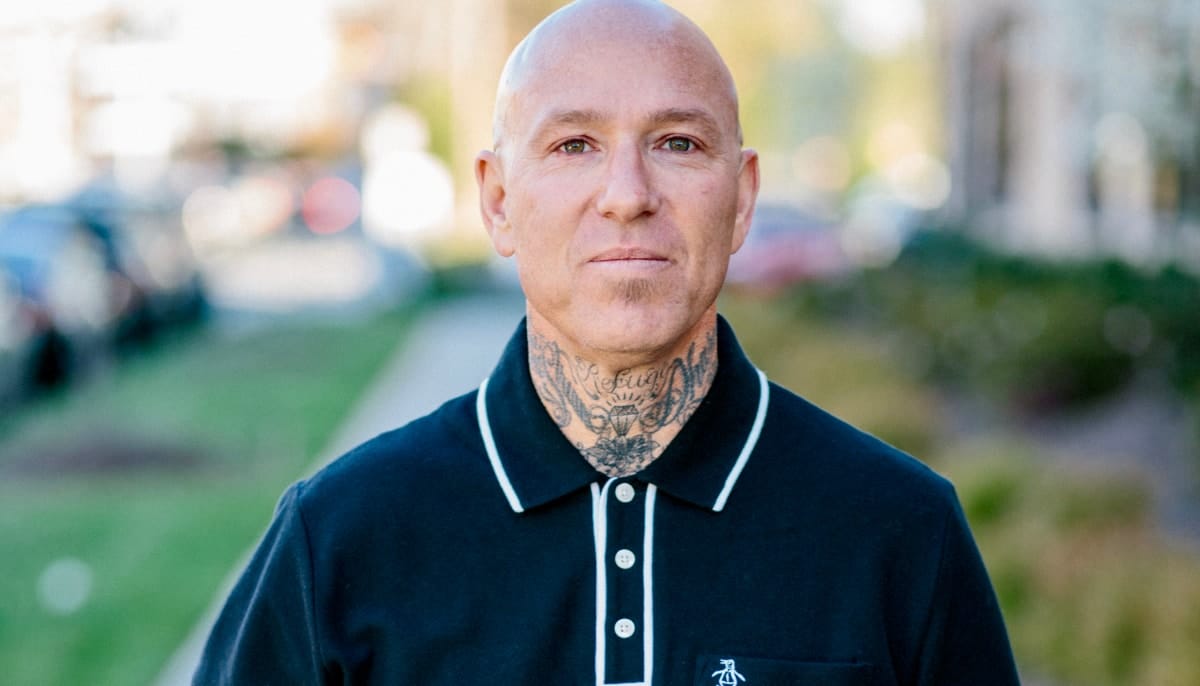 Noah Levine. Photo by Jakob Lagerstedt.
Following Against the Stream's investigation into "allegations of rape, sexual harassment and other misconduct against him," the Ethics and Reconciliation (EAR) Council of Spirit Rock Meditation Center, in Woodacre, California, has withdrawn the authorization to teach given to Noah Levine. Further, Jack Kornfield, who led Levine's teacher training and was his authorizing teacher, has rescinded that 2006 authorization.
According to a statement dated February 20, the EAR council made the decision "in consultation with other Senior Teachers and the Guiding Teachers Committee" "unanimously and indefinitely" and that, it will "allow this to be revisited in years ahead, should Mr. Levine demonstrate a significant transformation." Spirit Rock's Board of Directors affirmed the decision on February 13, 2019.
Spirit Rock had previously indefinitely suspended Levine from teaching there, pending the investigation by the ATS organization, which was founded by Levine. That investigation, completed in August, concluded that showed Levine had likely violated the Third Precept, "to avoid creating harm through sexuality" and was followed by the dissolution of ATS. The EAR Council then "conducted its own investigation, a long and careful process of collecting information from numerous sources in order to determine Mr. Levine's fitness for teaching…
The interviews and extensive reports we reviewed are gravely disturbing, detailed, and similar in nature. They show a pattern of behavior that raise critical concerns regarding Mr. Levine's adherence to the Spirit Rock Teacher Code of Ethics." The statement details the particulars of this process.
As a result, the statement says:
It is the unanimous view of the EAR Council, Senior Teachers, and the GTC that Mr. Levine is no longer part of the Spirit Rock teaching lineage, no longer enjoys the support of its teachers, and may no longer claim any association or connection with Spirit Rock or Dr. Kornfield. We further recommend that Mr. Levine cease all Buddhist or meditation teaching and dedicate his energy to the rehabilitation of his own heart. Mr. Levine's repetitive and continued behavior, outlined by multiple sources, would be completely inappropriate for anyone, let alone an individual privileged to be an authorized Spirit Rock teacher.
These findings coexist with our knowledge that Mr. Levine has been of substantial benefit to tens of thousands of students, particularly those recovering from addiction. Many practitioners have only experienced benefit from Mr. Levine's teaching, and we know a deep sense of dissonance can arise given the force of our conclusions. For some, valuing what they have received from Mr. Levine may lead them to dismiss the concerns enumerated here. We certainly do not wish to erase the benefit that many have received, and indeed, the value of the Dharma endures beyond individual personality—but that benefit cannot blind us to the fact that Mr. Levine has become deeply alienated from bedrock values of the Buddhist path: self-reflection, accountability, compassion, and wisdom. Spirit Rock remains committed to serving the larger addiction recovery community, and helping all those impacted by Mr. Levine, positively and negatively, to find refuge in the teachings of the Buddha and at Spirit Rock.
Download the full statement here.
THANK YOU FOR READING LION'S ROAR. CAN WE ASK FOR YOUR HELP?
At Lion's Roar, our mission is to communicate Buddhist wisdom in today's world. The connections we share with you — our readers — are what drive us to fulfill this mission.

Today, we're asking you to make a further connection with Lion's Roar. Can you help us with a donation today?
As an independent nonprofit committed to sharing Buddhist wisdom in all its diversity and breadth, Lion's Roar depends on the support of readers like you. If you have felt the benefit of Buddhist practice and wisdom in your own life, please support our work so that many others can benefit, too.

Please donate today — your support makes all the difference.

Lion's Roar is a registered charity in the US and Canada. All US & Canadian donations are tax deductible to the full extent allowed by law.