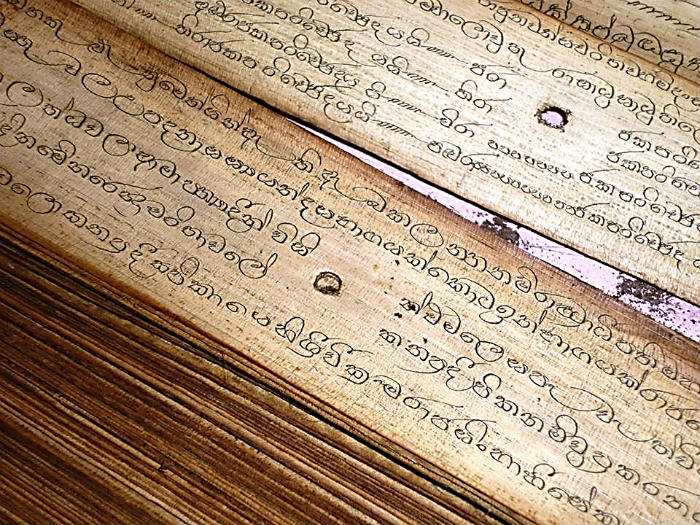 This week, the government of Sri Lanka is officially celebrating the Tripitaka, the collection of texts that form the foundation of Theravada Buddhism. The government has declared the week of March 16 to 23 "Tripitaka Week."
In January, Sri Lankan president Maithripala Sirisena declared the Tripitaka to be a national heritage. The declaration offers legal protection, ensuring that in the future only a prominent intellectual panel will be allowed to translate or edit the scriptures.
Considered the oldest book in Sri Lanka, the Tripitaka contains three volumes: the rules and regulations for monastic life, called the vinaya pitaka; the discourses attributed to the Buddha and his closest disciples, the sutta pitaka; and a collection of scholastic summary and analysis, the abhidhamma pitaka.
According to HT Media, President Sirisena said the Tripitaka was originally gifted to Sri Lanka during the visit of Arahat Mahinda Thera. Passed down orally before it was transcribed onto Ola leaves in the 1st century BC, the scriptures were edited and published as a complete book in 1956.
To mark the week, events around the world are raising awareness of the text's importance. On March 16, the London Buddhist Vihara in the United Kingdom hosted a symposium on the significance of the Tripitaka as a world heritage. On March 23, the final day of the celebration, an event is scheduled in Kandy, Sri Lanka, to announce a proposal to have the Tripitaka recognized as World Heritage by UNESCO.