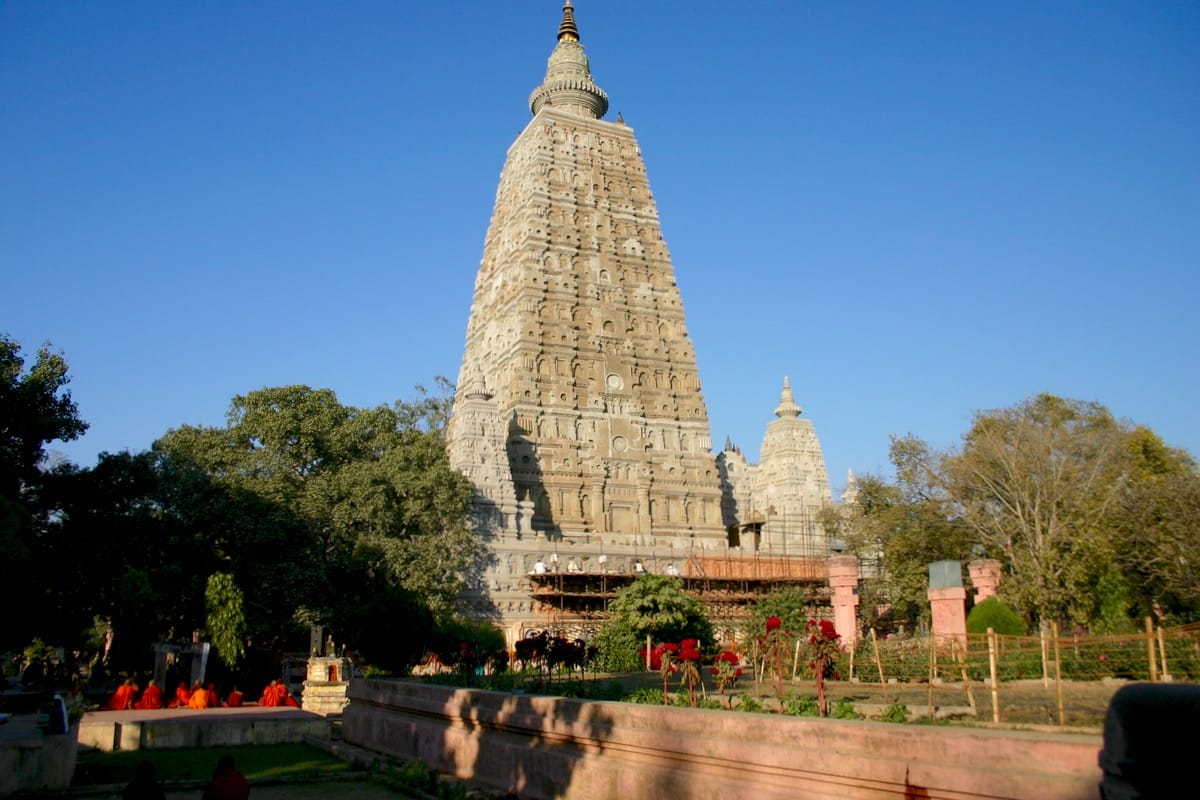 The Mahabodhi Temple, in Bodhgaya. Photo by Bo Jayatilaka.
Two active members of banned terror group Jamat-ul-Mujahideen Bangladesh (JMB) were arrested by the Kolkata Police's special task force in connection to the recent low-intensity blast in Bodhgaya on January 19, when the Dalai Lama was visiting.
Police recovered at least 50 kilograms of ammonium nitrate explosives from Paigambar Sheikh, age 24, and Jamirul Sheikh, age 31, who were arrested in Murshidabad and Darjeeling respectively. During interrogations, they admitted to being part of the team that planted improvised explosive devices (IEDs) near the revered Buddhist site in Bihar, India.
"The two accused revealed their links with the group that had planted IEDs at Bodhgaya during the Dalai Lama's visit," the deputy commissioner of police Murlidhar Sharma told the Indian Express.
On Tuesday, the National Investigation Agency (NIA) took over the investigation from state police.
Most recently, the Hindustan Times reported that two more JMB suspects were arrested in connection to the Bodhgaya blast: Shish Mohammad (23) and Azhar Hossain (22). All four individuals admitted to being involved with the blast.
There are also five suspects who have been identified via CCTV footage from the Mahabodhi temple on the day of the explosion, none of whom have been apprehended.
A report in the Hindustan Times states that "several sleeper cells of the JMB are active in Murshidabad and neighboring districts." The NIA uncovered a JMB network spanning four districts of the state.
It's believed that the low-intensity bomb that exploded on January 19 near Bodhgaya in Bihar, India, was intended to cause panic, rather than inflict damage. After the small explosion, two 10-kilogram bombs were found near the Mahabodhi Temple and defused in the Falgu river by a bomb disposal squad. No one was harmed.