Maitri means loving-kindness or unconditional friendliness. David Nichtern and Cyndi Lee show you how to do this heart-opening Buddhist practice.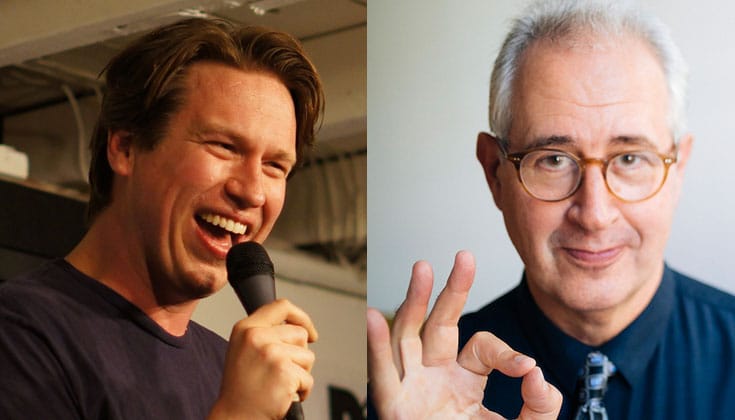 Pete Holmes and David Nichtern. Photos via
Kevintporter
and Nerdist.
Pete Holmes says the musician, songwriter, and Buddhist teacher David Nichtern "really blew my mind."
A complete spiritual practice—or even just a healthy, satisfying life—requires working with both mind and body.