From the archives of Buddhadharma, the late scholar and translator Taitetsu Unno defines several key terms of Shin Buddhism.
"The path is easy", it is said of Shin Buddhism, "but few are those who take it." The late Taitetsu Unno explores the history of Jodo Shinshu and its core practice of reciting the Name of Amida Buddha.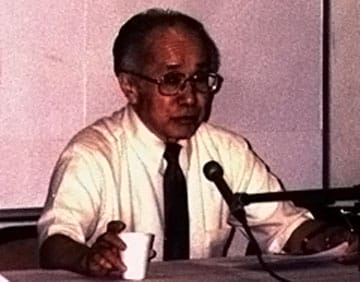 Photo via livingdharma.org.
Update: See memorial information below. Rev. Dr. Taitetsu Unno has died at the age of 85.