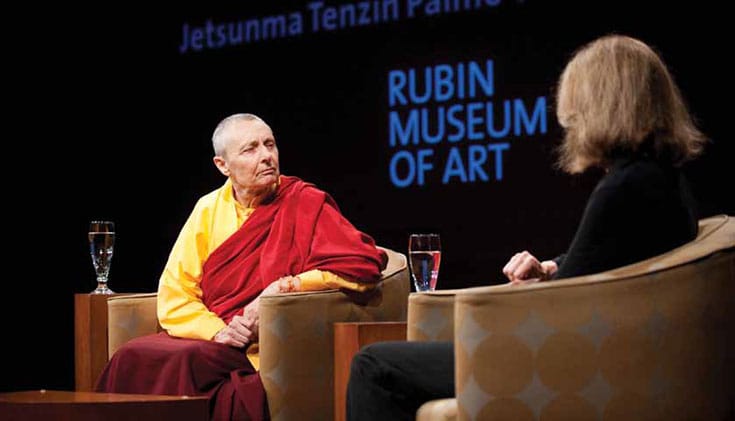 Photos by Michael Seto.
Gloria Steinem and Jetsunma Tenzin Palmo talk about personal challenges they've faced, progress they've seen, and why there's still more to be done.
Gloria Steinem: In reading about your life, I've been astounded by the degree to which we share certain parallels. We both had mothers who were very supportive of us and also very interested in spirituality. My mother was a theosophist. And so were both of my grandmothers. We both went to India, though in very different ways. I went to India for a couple of years after I graduated from college, mainly because I was trying not to get married.