Miguel Chen breaks down how setting lofty goals for our spiritual practice only creates more obstacles.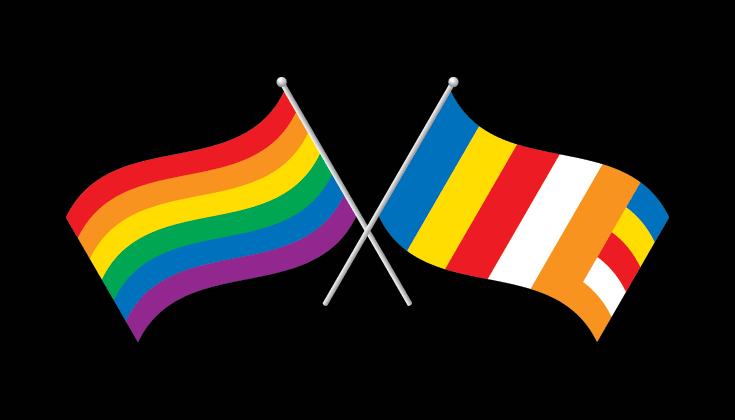 The Buddhist flag (right) debuted in Sri Lanka in 1855 and was adopted internationally in 1952. The rainbow pride flag, designed by Gilbert Baker in 1978, has become a symbol of LGBTIQ hope and progress worldwide.
After the incomprehensible news of the mass shooting at a gay nightclub in Orlando, Florida, Buddhists began to share their grief and support.
I'm a musician, a punk rocker, a Buddhist of sorts, a yogi. Most of all, I consider myself an individual.