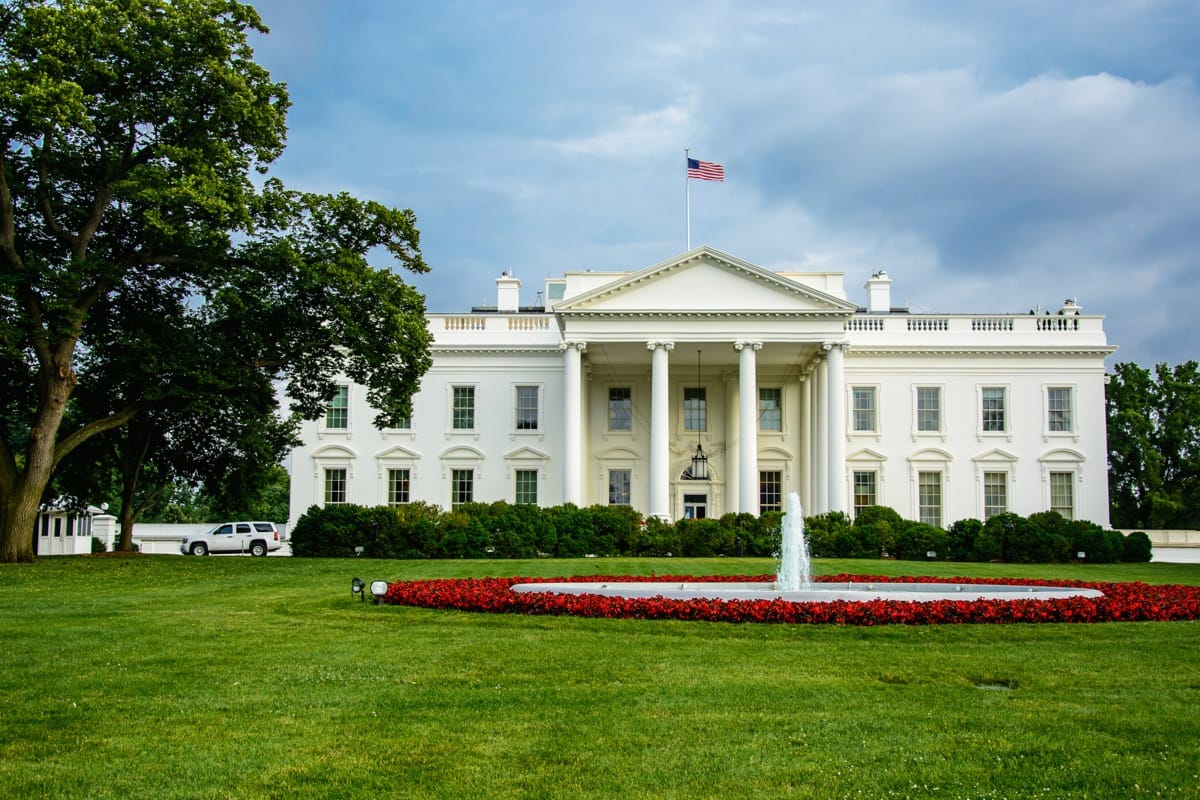 Photo by
drpavlov
.
Update – Friday, February 15: The White House-US Buddhist leadership Conference, described here, has now taken place. Click here to read attendee Hozan Alan Senauke's account of it.
On Thursday, May 14 — coinciding with Vesak, the celebration of the Buddha's birth, death, and enlightenment — Buddhist leaders including the scholar-monk Bhikkhu Bodhi will join together to present the first-ever White House-US Buddhist Leadership Conference, whose theme will be "Voices in the Square – Action in the World." The conference is billed by its organizers as "the first time in US history that such a broadly representative gathering of Buddhist leaders has taken place to address social concerns. "
Sessions for the conference will be held at George Washington University, moving then to to the White House—specifically, in the Treaty Room of the Old Executive Office Building, overlooking the West Wing, in the afternoon.
William Aiken, who has worked as Public Affairs Director for Soka Gakai International in DC for some twenty years, is one of the main organizers of the conference. "I've always noticed that the Buddhist voice is not as present as it could be," Aiken told Lion's Roar. After seeing a Pew survey finding that Buddhists were more plentiful in the US than Muslims, he reflected on the relative paucity of Buddhist representation. From there, he sought out Melissa Rogers, Special Assistant to the President and Executive Director of the White House Office of Faith-based and Neighborhood Partnerships, and found her to be a great help. "Out of our conversations," he says, "we came up with the idea of bringing Buddhist leaders together. Something like this had happened before but not to this extent."
"There's a twofold path," Aiken says about the Conference's purpose. "First, to engage the Administration; to make them aware of the strength and diversity of the Buddhist presence. But also to engage, and stimulate, and get the Buddhist voice out there, as a voice of compassion."
One particular focus of the Conference will be on climate change, and Aiken notes the work of Buddhists in this arena, for example the One Earth Sangha, Buddhist Global Relief, Bhikkhu Bodhi, the Buddhist Peace Fellowship, and the numerous others who joined last year's massive People's Climate March in New York. "I felt it was a natural issue," Aiken says, but notes that other top-of-minds concerns among Buddhists will be addressed, like racial and economic justice, and nuclear disarmament.
"Our hope is that this will be a stimulus for more," Aiken says. "This year it will be at the White House. Maybe next year it'll be at Capitol Hill."