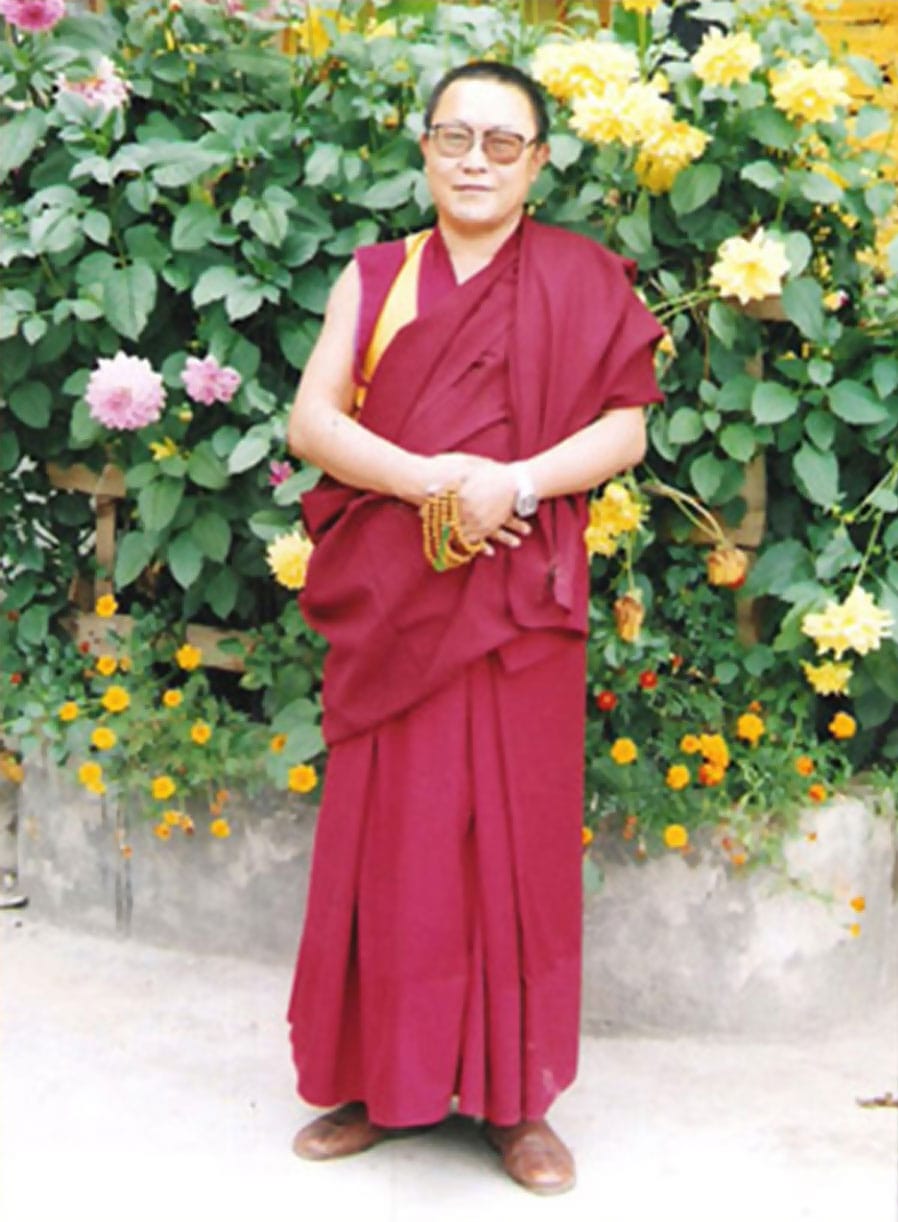 Tenzin Delek Rinpoche, one of the most prominent Tibetan political prisoners and a respected Buddhist teacher, died on July 12 in a Chinese prison in Chengdu according to the Central Tibetan Administration. The cause of his death is unknown.
Update – Tuesday, July 14: Radio Free Asia and the Central Tibetan Administration (CTA) report that, on Monday, July 13, police opened fire on a crowd of thousands of protestors who had gathered to mourn Tenzin Delek Rinpoche. The Tibetan Centre for Human Rights and Democracy also reports that police threw tear gas into the crowd. The CTA reports at least 15 demonstrators were seriously injured, and has released details and graphic photos of protestors' injuries.
Update – Thursday, July 16: According to Students for a Free Tibet, police refuse to release Delek Rinpoche's body to his family. Meanwhile, the International Campaign for Tibet reports that Delek Rinpoche's two sisters were detained, Wednesday, in the prison where their brother died.
Dr. Lobsang Sangay, the Prime Minister of the Tibetan Government in exile, expressed profound sadness at the news and said, "We knew he was gravely ill and his followers made numerous appeals for a medical parole," adding that these requests were repeatedly denied.
Tenzin Delek Rinpoche, 65, and his attendant Lobsang Dhondup were arrested in April 2002 and accused of involvement in a bomb blast in Chengdu. In December that year Rinpoche was sentenced to death with a two-year reprieve and Lobsang Dhondup was executed on 26 January 2003.
A Human Rights Watch report in 2004 concluded that "the case was the culmination of a decade-long effort by Chinese authorities to curb his efforts to foster Tibetan Buddhism, his support for the Dalai Lama as a religious leader, and his work to develop Tibetan social and cultural institutions."
Tenzin Delek Rinpoche was highly respected in Tibet and was known for his work to establish schools, retirement homes and similar projects in his native region of Kham and for his stance on environmental issues.