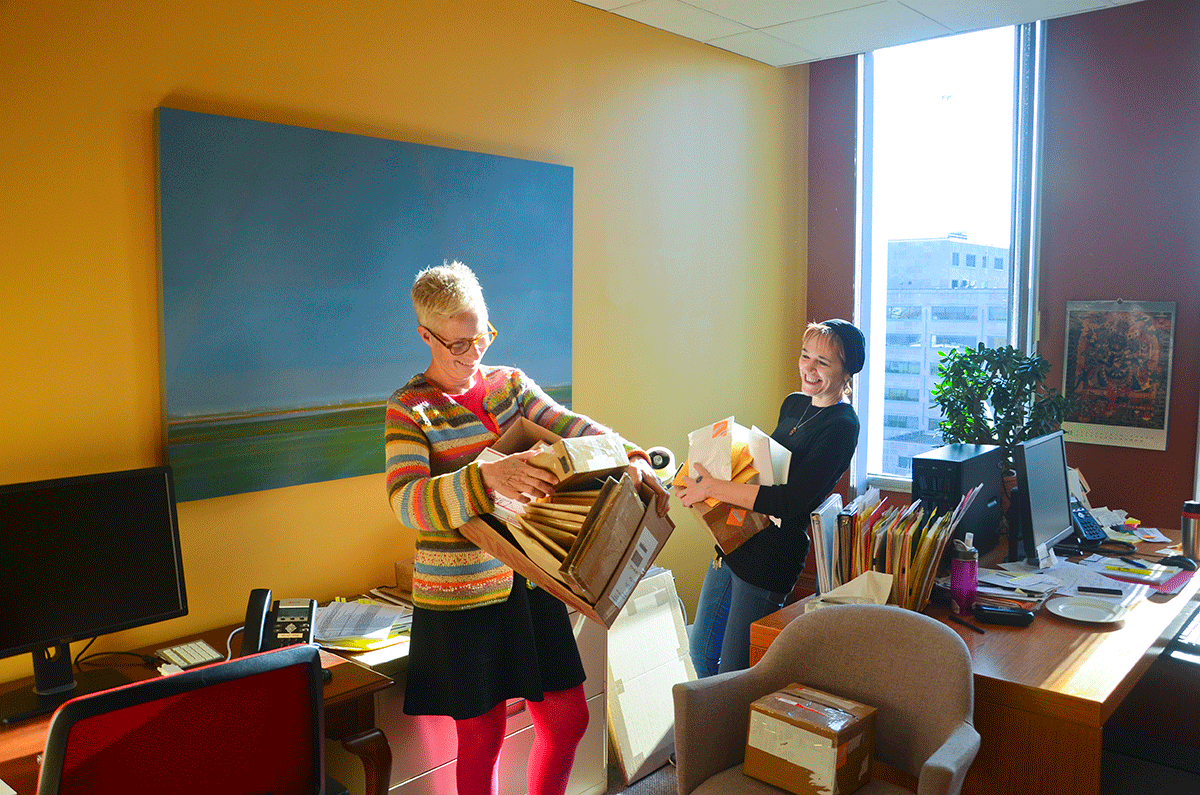 Staff members Cindy Littlefair and Connie Jones, wrangling just some of the many Auction items that have started shipping today.
Well, that's it for this year. The Lion's Roar Online Auction is over—and now we'll be working full-out for the next few days, packing and shipping items to successful bidders and tying up all the other loose ends.

If you're a successful bidder, check your email; you'll have received a message telling you that. What will happen next is that you'll hear directly from me, introducing you to the donor of your item or telling you that your item is shipping from our office in Canada. Either way, sit tight, you'll hear from me shortly.
Thank you so much for all your support. It's been another rewarding year.
We are tremendously grateful to auction bidders and donors — the advertisers, contributing artists and writers, and supporters — whose generosity in each of our nine years has allowed us to present this auction. We hope that you, like us, find the auction an enjoyable way to support our efforts: every purchase you make benefits the Foundation's ongoing work. Both Buddhadharma: the Practitioner's Quarterly and lionsroar.com are examples of the types of initiative the Lion's Roar Foundation has been able to mount thanks to such fundraising. The proceeds from this auction will be directed similarly.
—Cindy Littlefair, Lion's Roar Auction Coordinator