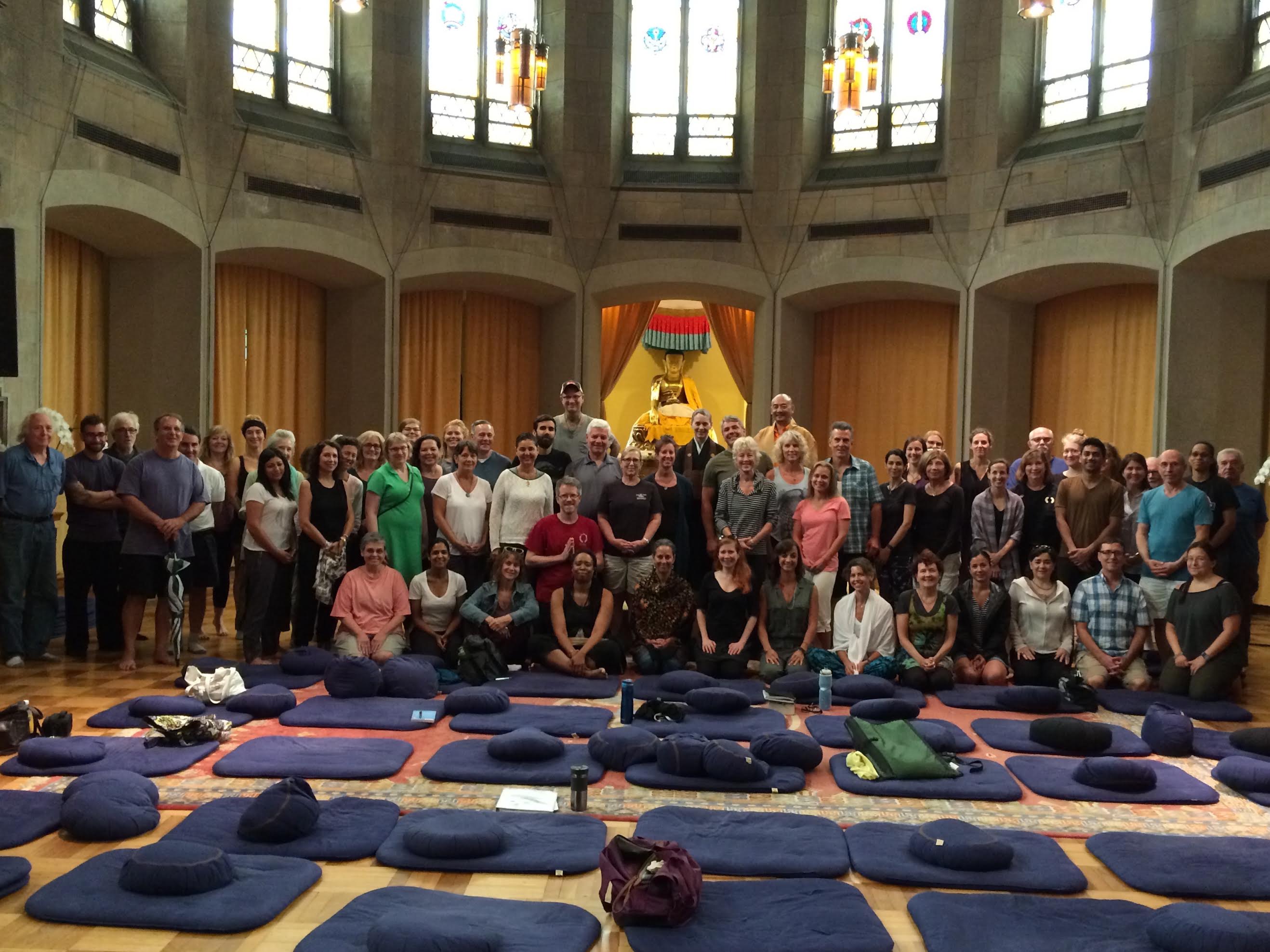 Retreatants join Buddhist teachers Anyen Rinpoche, Karen Maezen Miller, and Josh Korda, along with Lion's Roar staff, for our July 2016 program, "Finding Freedom from Difficult Emotions."
From July 29-31, 2016 at New York's Garrison Institute, we at Lion's Roar hosted this year's summer retreat, "Finding Freedom from Painful Emotions." We had over 60 participants, and teachers from three different Buddhist traditions—Karen Maezen Miller, Anyen Rinpoche, and Josh Korda—led the retreat, which involved morning meditations, dharma talks, sitting practice, moderated Q&A discussion panels where participants could seek wisdom directed at their personal situations, and small discussion groups led by teachers. On hand from Lion's Roar were myself, editor-in-chief Melvin McLeod, and advertising account representative Sharon Davis.
The retreat offered guidance in how the dharma can help us accept the suffering in our lives and work with it on the path to awakening. Throughout the time at Garrison, there were moments of realization, generosity, deep sharing, laughter, acceptance, frustration, anger, and calm. Garrison's meditation hall was available 24 hours a day to participants, and it became a town hall where, after the teachings were over for the day, people connected, shared, and heard each other. Each of the three teachers presented the wisdom of their tradition, giving participants a chance to receive the dharma from different perspectives. Then, there was the food at Garrison—fresh, delicious, and providing excellent nourishment for times when painful emotions needed a little nurturing. At the end of the three days, there was gratitude for the opportunity, long hugs with those who had really seen and heard you, and a group picture featuring people who had faced their suffering, together, in a space where it became clear that connection can come from realizing the shared humanity of difficult emotions.
We at Lion's Roar would like to thank our teachers for their time and wisdom, our participants for their generosity, bravery, and sharing, and the Garrison Institute for its participation and wonderful facilities. We look forward to next year's summer retreat!