Looking for a last-minute holiday gift for your loved one? Here's a collection of Buddhist books published this year that will make great gifts for those young and old.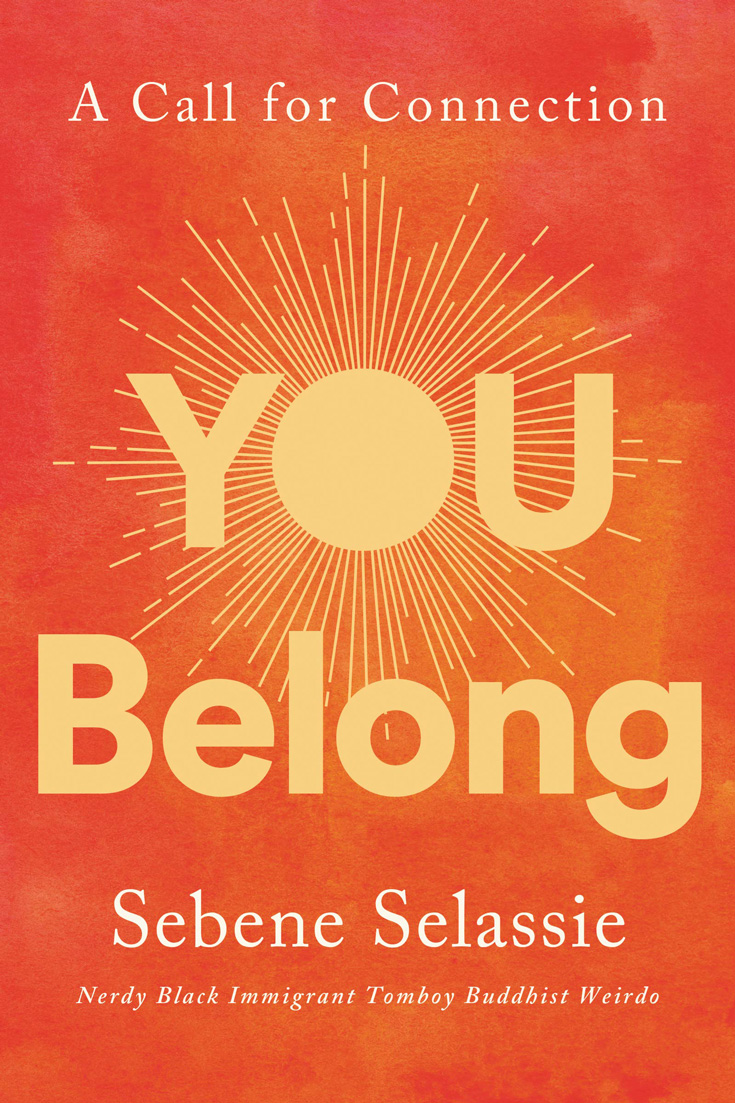 You Belong: A Call for Connection
By Selene Sebassie
HarperOne
Have you ever felt like you don't quite fit in, aren't accepted, or are somehow separate from the people and world around you? In You Belong, Sebene Selassie shares her wisdom on overcoming the illusion of separation and recognizing that you do, in fact, belong. She shares teachings on how to ground yourself, know yourself, and love yourself, walking us closer to the truth: "We all belong to it all." After a year of isolation, it's the perfect message for moving forward.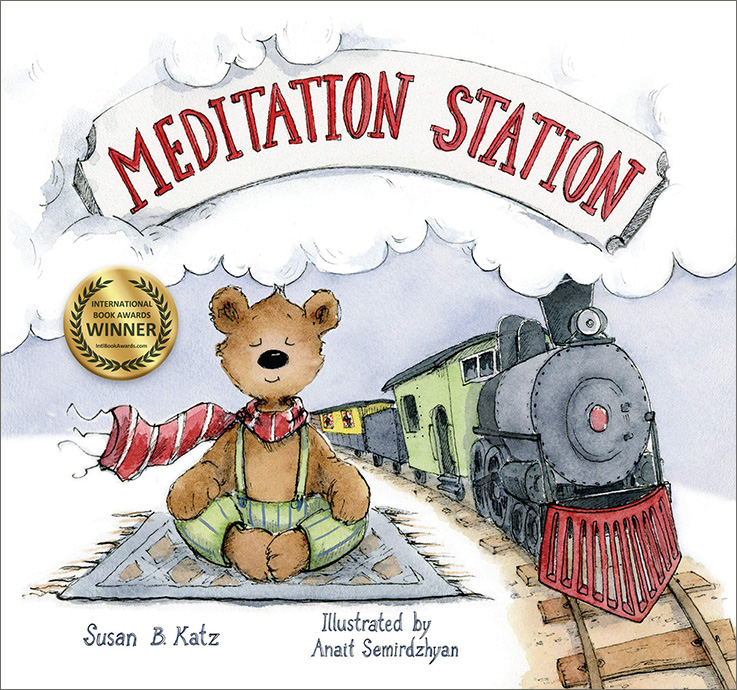 Meditation Station
By Susan B. Katz; Illustrated by Anait Semirdzhyan
Bala Kids

Susan B. Katz's latest children's book teaches young ones to bring their train of troubled thoughts to meditation station — and stay there. In Meditation Station, trains of thoughts come and go, but children will learn they don't have to hop on the next car. Instead, Kat'z words, accompanied by adorable illustrations, will teach them to manage a busy mind, difficult feelings, and frustration by tuning into breath and body.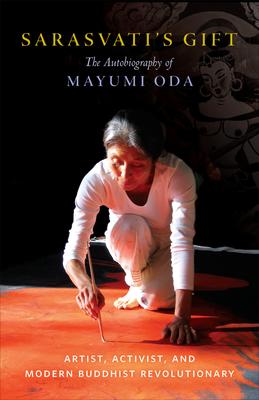 Sarasvati's Gift: The Autobiography of Mayumi Oda
By Mayumi Oda
Shambhala Publications
In the September 2020 issue of Lion's Roar magazine, Andrea Miller profiled artist, activist, and Buddhist revolutionary Mayumi Oda. With her vibrant, empowered imagery, Oda has connected countless people to the divine feminine. In her memoir, Sarasvati's Gift, she tells her life story and shares her mission to effect change for the sake of the planet. The book includes a foreword by Buddhist teacher Robert Thurman, stunning color reproductions of her paintings, and will leave you feeling creative and inspired for the year ahead.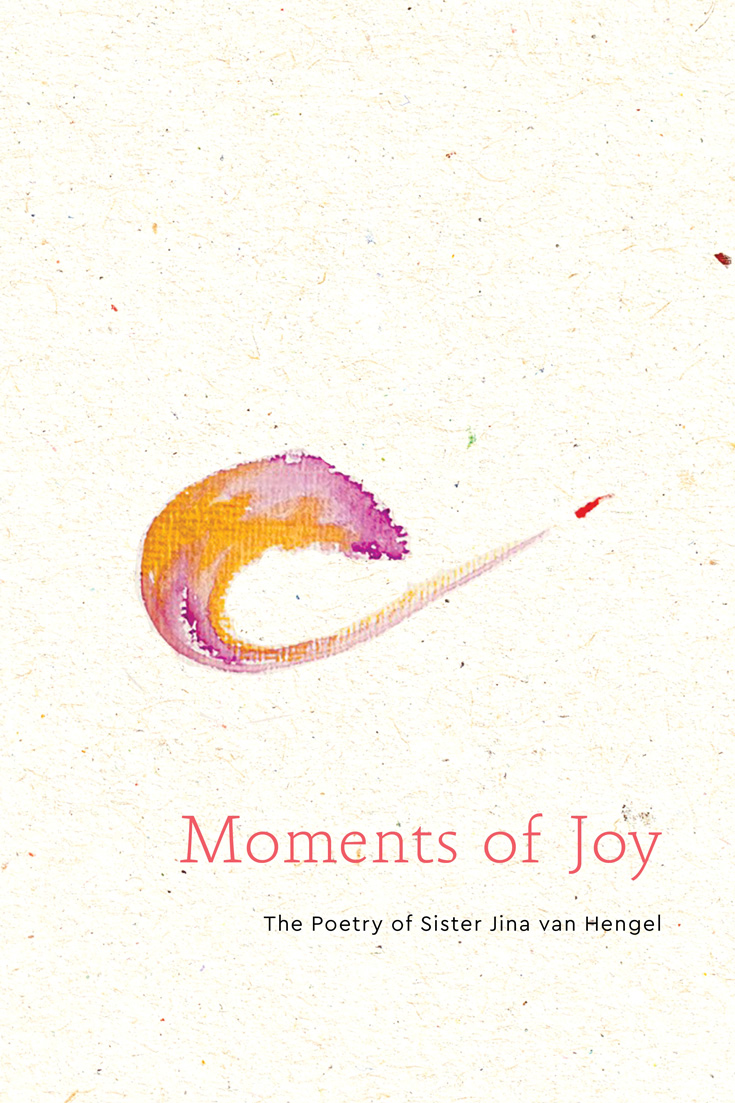 Moments of Joy: The Poetry of Sister Jina, Chan Dieu Nghiem
By Sister Jina van Hengel
Parallax Press

Moments of Joy is the first full-length collection of contemplative poems from Buddhist nun Sister Jina van Hengel. Sister Jina was ordained as a Zen nun in 1985 in Japan, and received full ordination as a bhikshuni and authorization to teach from Thich Nhat Hanh in 1992. She is beloved in the Thich Nhat Hanh community for her insight and her embodiment of Zen teaching. Her verses bring to mind the poet Mary Oliver, with their kindred reverence for nature and gratitude for the simplicities of everyday life. "Opening my arms / To the sun," she writes. "Feeling happy / For no reason."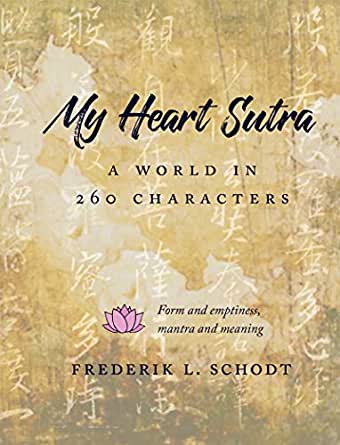 My Heart Sutra: A World in 260 Characters
By Frederik L. Schodt
Stone Bridge Press
Author and translator Frederik L. Schodt's My Heart Sutra explores the puzzling and profound sutra in a variety of ways. The Heart Sutra is one of the shortest Buddhist texts, though arguably one of the most popular. In this book of essays on the sutra, Schodt doesn't try to "explain" the its meaning to readers, but rather shares his own lifelong fascination and exploration of it and its use around the world as a "metaphysical tool to overcome chaos and confusion and reach a new understanding of reality."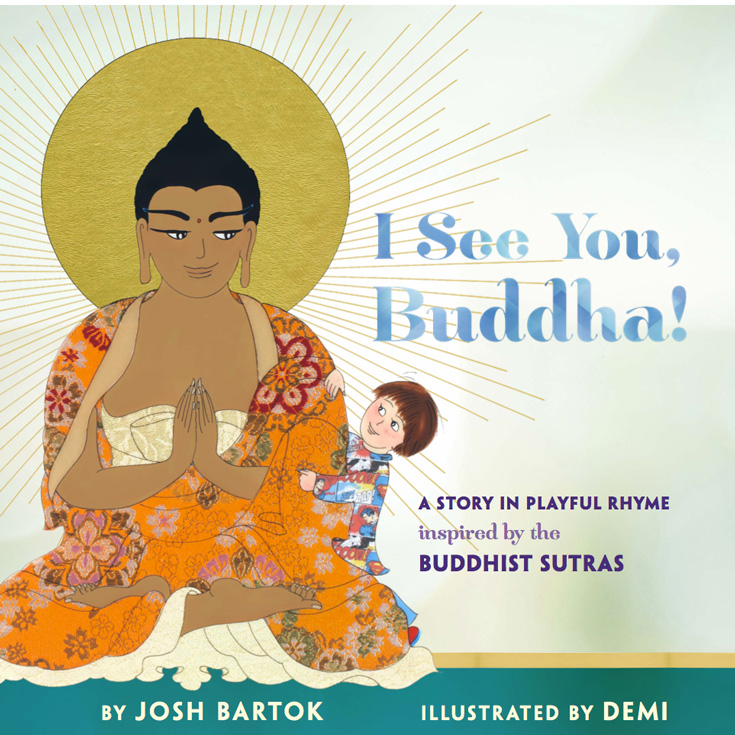 I See You, Buddha
By Josh Bartok; Illustrated by Demi
Wisdom Publications
Using playful, lyrical rhyme, Zen Buddhist priest Josh Bartok tells a story based on a chapter in the Lotus Sutra in his new children's book. I See You, Buddha teaches little ones the way of the bodhisattva, showing them how to see the good in everyone and bow to whatever comes their way. Be it times of sickness, loneliness, or anger, children will learn to honor their journey, love themselves, and make every day a good day. Accompanied by beautiful illustrations by Demi, this book holds an important message for those young and old.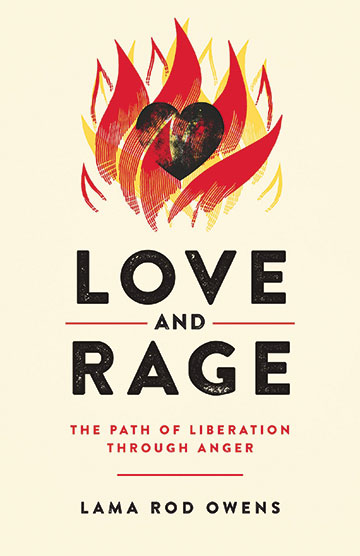 Love and Rage: The Path of Liberation through Anger
By Lama Rod Owens
North Atlantic Books
"Anger is full of wisdom," writes Lama Rod Owens in Love and Rage, "and with the appropriate practice, anger can actually transform into wisdom, and that wisdom is deeply liberating." Part lived experience of a queer Black man, part teaching, part call to action, the book explores the anger that comes from hundreds of years of systemic oppression — and what it means to hold that anger in love. Owens's voice is relevant, honest, and powerful; his work explores personal and collective trauma, and also offers a path to healing by recognizing skillful ways to work with emotion, and thus take appropriate action. He writes, "My expression of blackness is a recognition that we are all indoctrinated into systems of dominance and oppression, yet it is up to people to do the work of undoing their role in maintaining dominance. Moreover, my expression of blackness is a demand that this work be done."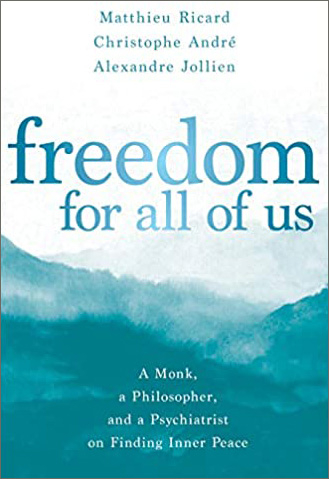 Freedom for All of Us: A Monk, a Philosopher, and a Psychiatrist on Finding Inner Peace
By Matthieu Ricard, Christophe André, Alexandre Jollien
Sounds True
Freedom for All of Us is a meeting of great minds. Buddhist monk Matthieu Ricard, psychiatrist Christophe André, and philosopher Alexandre Jollien (all authors of the previous book In Search of Wisdom) come together for a second time to explore the concept of inner freedom and how we can cultivate it for ourselves and others. The musings of these three friends guide the reader over obstacles to freedom and through a roadmap to personal and collective liberation.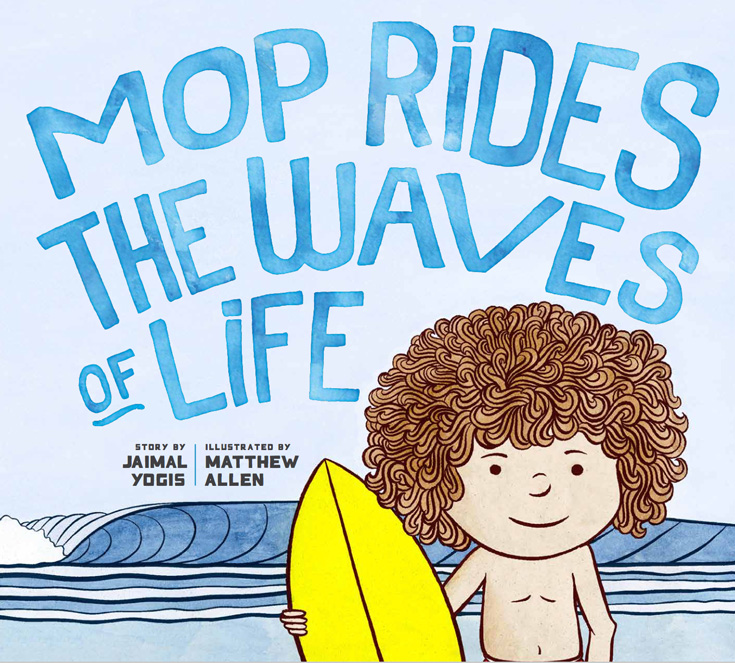 Mop Rides the Waves of Life
By Jaimal Yogis; Illustrated by Matthew Allen
Plum Blossom Books
In Mop Rides the Waves of Life, a children's by Saltwater Buddha author Jaimal Yogis, a wild-haired surfer boy encounters a series of difficulties with peers and teachers at school — as well as some disappointment at home. When his mother takes him to the beach to go surfing, he is reminded that he knows how to work with water, in whatever form it takes. "You start by feeling your breath go in and out like the tides," Mom says. "Breathing mindfully helps you notice the emotional waves inside." Through clear language and charming illustrations, this book offers children and adults a useful metaphor for how to be mindful in every aspect of our lives — in times of joy, and also in those inevitable moments that challenge us.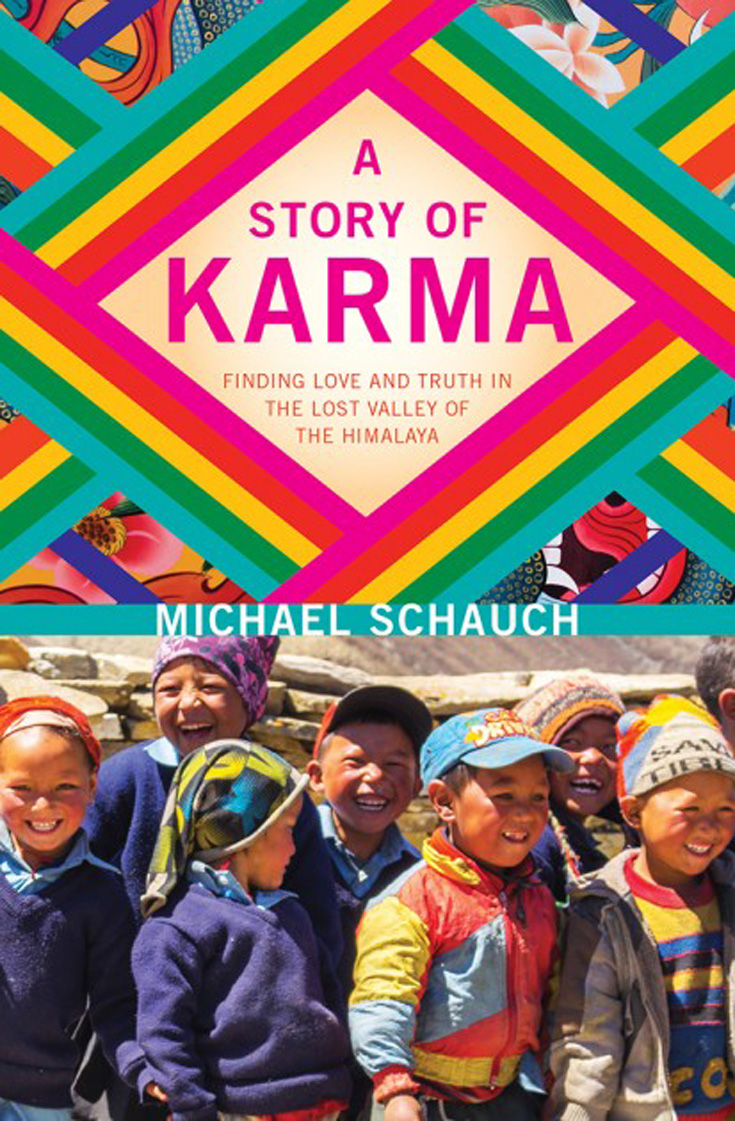 A Story of Karma: Finding Love and Truth in the Lost Valley of the Himalaya
by Michael Schauch
Rocky Mountain Books
Though we can't travel right now, Michael Schauch's A Story of Karma will take you on an expedition deep in the Himalaya of northern Nepal. This travel memoir recounts the heartwarming story that emerged when Michael Schauch and his wife travelled to a remote valley previously closed to outsiders in 2012. There they meet a little girl, Karma, and take the reader with them on their adventure that showcases the spirit and magic of nature and human connection.