Announcing The Dalai Lama — a special keepsake edition honoring the Dalai Lama on his 80th birthday.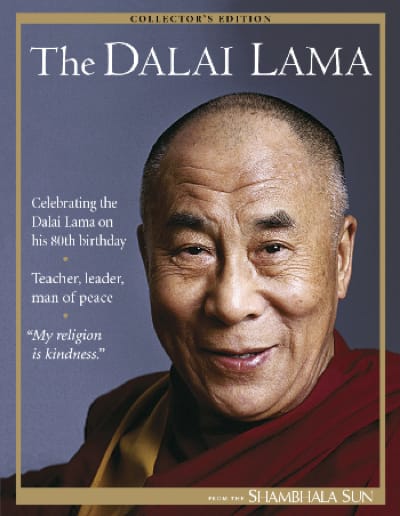 This special publication features essential teachings by the Dalai Lama, a dramatic visual biography of his life, an all-new exclusive interview, and contributions from those who know him best. Join us in celebrating his extraordinary life and teachings.
Limited copies available on select newsstands Summer 2015. Learn more and order your copy directly from LionsRoar.com.