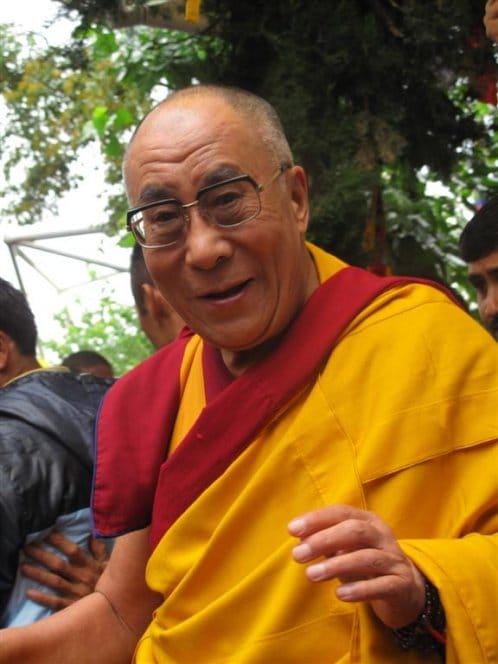 Looks like somebody was having a very nice time. And His Holiness was hardly the only one. Throngs of people of all ages braved the rain in Dharamsala, India to celebrate the Dalai Lama's 75th. Thankfully, photographer and writer Saransh Sehgal was there, and shares this and other photos from the very special day. See more photos after the jump.
Images and accompanying text by Saransh Sehgal, Dharamsala, India. All rights reserved.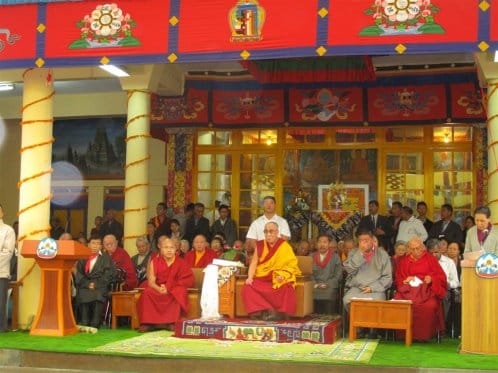 The 14th Dalai Lama of Tibet turned 75 on July 6.  Here he sits along with His Holiness the 17th Karmapa and members of the Tibetan government-in-exile as a part of the ceremony to celebrate his birthday.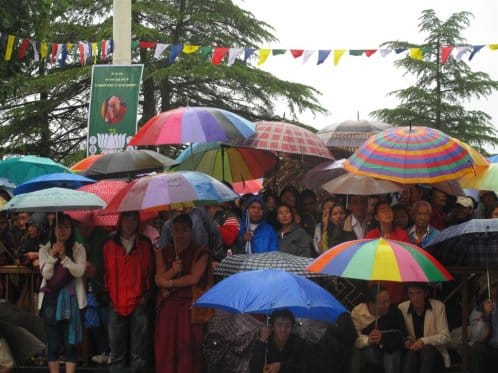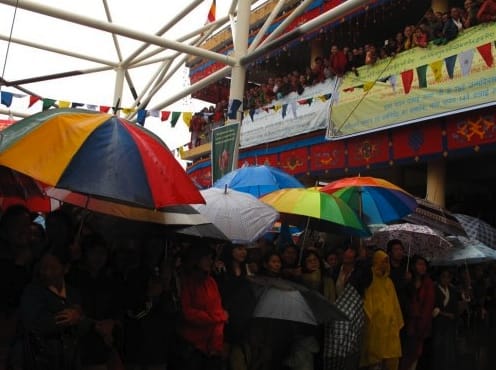 Braving the rain, hundreds watched and greeted the Dalai Lama on his 75th birthday eve; colorful umbrellas and Tibetan prayer flags were seen around the Temple.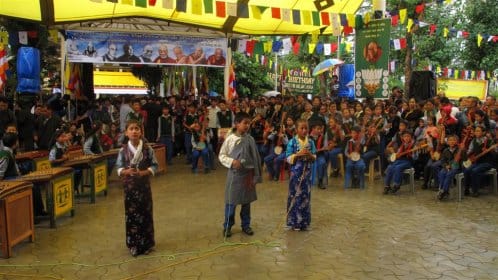 Young Tibetan school kids sing and play music during the Dalai Lama's birthday ceremony.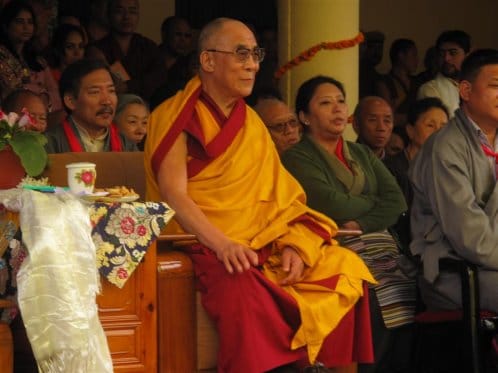 The Dalai Lama watches the festivities with interest as a traditional Tibetan dance is performed.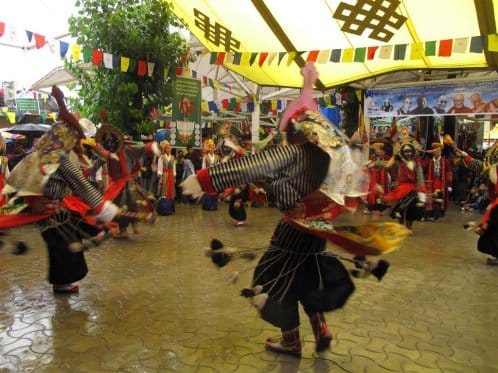 This traditional Tibetan dance performance was a delight to watch, especially considering that His Holiness is living in exile from the nation of his birth and his people.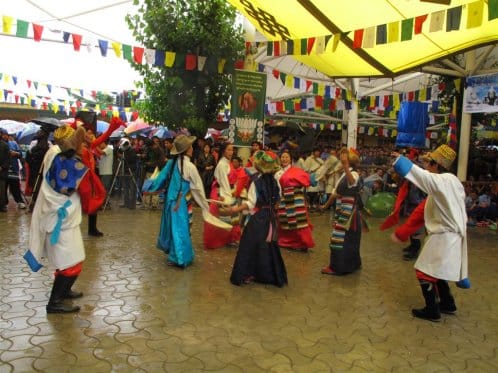 Tibetan men and women, in traditional dress, performing a Chupa dance.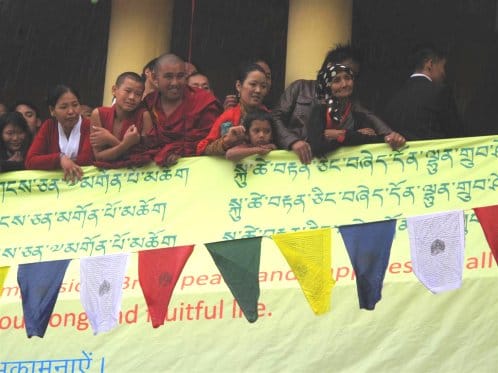 Watching the ceremony from on high, Tibetan monks were delighted and prayed for the Dalai Lama's health and long life.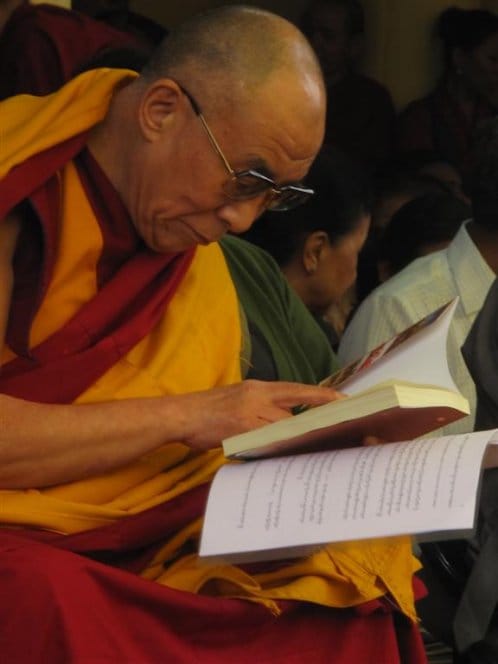 His Holiness investigates a book received as a birthday present.