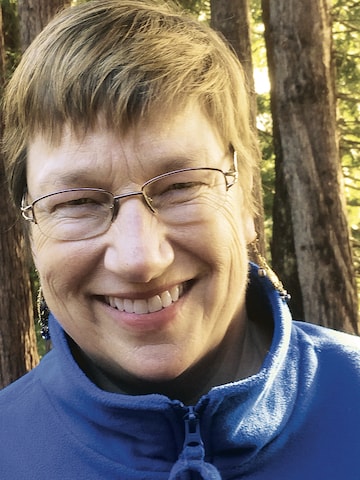 Good intentions aren't enough. The culture of the community must make diversity a reality. Crystal Johnson on the hard work of building a culture of "radical inclusion" at East Bay Meditation Center.
"To build community requires vigilant awareness of the work we must continually do to undermine all the socialization that leads us to behave in ways that perpetuate domination."
—bell hooks, Teaching Community: A Pedagogy of Hope
At the East Bay Meditation Center in downtown Oakland, we're working to build a "radically inclusive" sangha. This requires more than goodwill and a desire to be diverse. It means we have to tackle this profound problem: virtually every aspect of how we are in the world is culturally coded in ways often invisible to us.
Almost inescapably, our language, values, beliefs, tastes, and habitual behaviors express and reinforce our location in social hierarchies: hierarchies of gender, race, physical and cognitive ability, economic resources, education, and others. The more power we have, those of us who are straight, white, cisgender, male, property-owning, physically able, etc., the more likely we are to see our conditioned behavior as "the norm," and to unconsciously create organizations that perpetuate a system of domination based on these hierarchies.
Because we cannot see our own conditioning through introspection alone, as it requires social interaction, creating a truly inclusive sangha requires active, ongoing collaboration among a diverse community of teachers and dharma practitioners. The "peacefulness" of a quiet meditation hall needs to be balanced with the active and often messy process of peacemaking, as people struggle to become culturally sensitive and to acknowledge multiple realities.
East Bay Meditation Center (EBMC) was founded by a diverse Leadership Sangha to "foster liberation, personal and interpersonal healing, social action, and inclusive community building." The Leadership Sangha guided the articulation of explicitly agreed upon values and behaviors to emphasize inclusivity.
One foundational value at EBMC is that all voices matter, and so it is a priority to address the needs created by the experience of oppression. We therefore have established affinity group sanghas, beginning with People of Color (POC) and LGBTQI, where members can practice in a space where they are the unquestioned norm. We have also worked vigorously to develop our own version of Gift Economics, an alternative, sustainable economy that eliminates fees, scholarships, and other economic barriers to equal participation.
Over the last thirteen years, EBMC has developed organizational structures, processes, and practices that express and support a culture of inclusivity, in which decisions are based on shared values and mission rather than the exercise of hierarchical authority. Decision-making authority is widely shared among committees with diverse and overlapping membership, in order to undermine the tendency of centralized authority to reproduce the personal characteristics and social conditioning of those in power.
This also creates good communication among affinity group sanghas and healthy autonomy of committees and practice groups. A lot of what would be typically separated out into a diversity initiative is done in the course of regular committee functioning, in which every potential action is queried for how it expresses our values and supports our mission. This is not an elegant or efficient governance process, but it is effective. It forces us to constantly deepen our knowledge and improve our inclusivity practices.
Given the central importance of interpersonal communication to this type of governance, we developed explicit guidelines for interaction because, in a truly diverse group, there are none of the unspoken, yet widely held norms for communication common in more homogeneous groups. An example is our emphasis on appreciation and connection, which works to counter the dominant culture of perfectionism and competition.
Meetings begin with a check-in that allows us to connect personally and center emotionally as we begin our work. We end our meetings with the traditional Buddhist dedication of merit, acknowledging the spiritual value of the practice of sangha. In meetings, emails, and phone calls, we thank each other for our work, and acknowledge each other's contribution to the community.
We are now developing explicit practices for mindfully raising and working with tensions and addressing conflict. In this way, we can lovingly hold each other and ourselves accountable for the well-being of the community, while developing our capacity to offer and receive feedback in ways that help us to deepen our relationships. This is an emotionally complex and challenging, yet essential, effort.
This practice of radical inclusivity requires robust feedback loops that promote active, intentional learning efforts. For example, when we noticed that POC attendance percentages were falling, POC community members felt that we needed to support white practitioners to develop skills for navigating a diverse sangha. This led to a six-month class series for white folks that is now in its fifth year. We are also turning our attention to the unique impact of patriarchy, so as to develop programs that incorporate a more complex understanding of intersectionality. Similarly, we have initiated a POC-led, Buddhism-based leadership training program to support the flourishing and coalition-building power of our POC communities.
While there are built-in, formal feedback processes such as community meetings, surveys, and strategic planning, most change is initiated when staff raise an issue or someone contacts a committee member with a problem or suggestion. For example, after listening to people with different physical abilities, "sitting" and "walking" meditation became "stationary" and "moving" meditation. "Sitting" groups became "meditation practice" groups.
Cultivating diverse sangha has required us to intentionally cultivate mindsets to counter dominant culture values. Examples of this are an emphasis on "both/and" thinking, a tolerance for ambiguity and imperfection that allows us to live with conflicting needs, nonattachment to how things are, and a profound openness to learning, growth, and change.
This way of operating is challenging and transformative. It is a process of looking deeply into our conditioning and moving away from acting on the delusions that bring pain to ourselves and other people. Over time, it has become clear that an inclusive culture that explicitly cultivates connection and community offers healing to everyone who is harmed by the social norms of domination and competition, including members of dominant social groups. This practice of radically inclusive sangha is a powerful antidote for our suffering world.
Read the rest of the series, "Buddhism's Next 40 Years: The Importance of Diversity."