Politician Suzi Wizowaty on dharma lessons and legislation.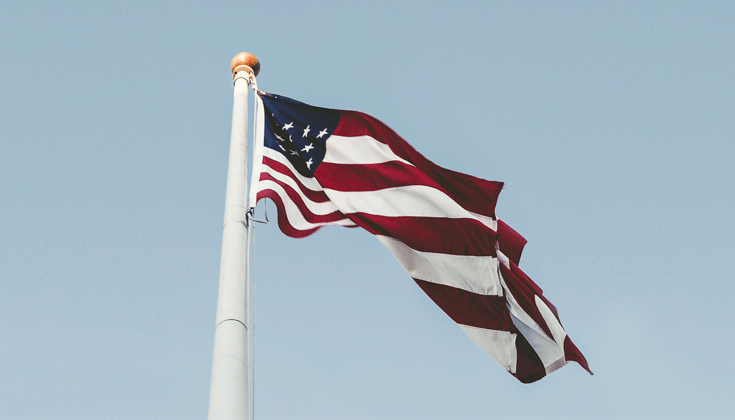 When I was elected to the Vermont House of Representatives in 2008, with no background in politics, I cast around for a model and settled on the Dalai Lama. Compassion and kindness would guide me, would help me negotiate politics for the public good.

Nine months later, early June, the second day of the special legislative session: The Republican governor had called us back, as required by law, to consider his earlier veto of the budget we'd struggled over for several months. And in fact our Democratically controlled legislature had succeeded in overriding it yesterday. That meant our budget would guide the state for the next year, which was a bittersweet triumph at best. It was a horrible time for state budgets everywhere, and it had required enormous compromises for us to arrive at something most of us could support. No one loved it. But the Republicans hated it. And now they were furious.
So here we were on the second and final day of this two-day special session, with only two bills to consider before we could go home until next January. But the debate was dragging on and on, with amendment after amendment offered by the Republican minority.
"Why are they doing this?" a colleague asked. "Don't they want to go home?"
"They're punishing us," someone explained.
I left the House chamber to stretch my legs and get some chocolate from my committee room. (Health care committee—we always had apples and chocolate on the table.) When I came back to my seat, yet another amendment lay in front of me. That was bad enough; I was bone-weary.  Then I saw the name of the amendment's sponsor, and my immediate, unedited thought—matter-of-fact, without rancor, but as clear as if I'd said it aloud—was, "I hate this person."
I hate this person?
Suddenly I remembered the Dalai Lama. I didn't know whether to laugh or cry. How far I'd come. No Dalai Lama in sight.
I never wanted to go into politics. "Politics" is dirty.  "Politics" is a bunch of self-interested, often corrupt people pretending they're not in the pocket of the pharmaceutical industry or the nuclear industry or some other group with more money to spend on lobbyists than the total budget for the state of Vermont.  People leave academia because they "can't stand the politics."  Everybody hates the politics of their workplace—except politicians. And guess what profession comes out at the bottom of those lists that rank professions by trustworthiness?
But in the spring of 2008, I heard Madeleine Kunin, former governor of Vermont, talk about politics as public service.  It was the best way to effect social change, she said.  To do it well required equal parts optimism and outrage. She wasn't a politician, she was a public servant.  By the end of her talk, I thought, Huh. I wonder if I could ever do that.
To make a long story short, a few months later I ran for the state legislature—and won. It's a measure of my naivete that I wasn't surprised. Yes, I'd defeated an incumbent, but I didn't know this was supposed to be notoriously difficult. I just did what I was advised to do: knock on every door, listen to people. And I did some things I'd often wished others running for office would do: I laid out my values clearly so people would know what they were getting. I figured if people didn't like what I stood for, they wouldn't elect me, and that would be fine.
Since then, I've learned that someone like me might not be electable anywhere else but Vermont. In fairness to all the other naïve, well-intentioned souls who might undertake a similar project, I could knock on every door because I have only 8,000 constituents. Some state legislators in places like Texas or California may have 150,000.  I could run a successful campaign with $5,000, whereas a colleague in Houston recently told me in Texas you needed $100,000—or was it $1 million? (Who cares at that level?)
In any case, there I was, elected, and determined to be a little bodhisattva. I would be mindful of Right Speech and Right Action.  I would cultivate wise seeing and equanimity, patience and compassion.  Since I am impatient and judgmental, full of shenpa and wild emotion, this would be good practice.
But now what? I knew very little about government. I'd spent my life working with books and literature and ideas. I'd created literacy programs and written a handful of novels, only two of which ever made it into print. Before the legislative session began, a supportive friend, a fellow novelist, interviewed me on public access TV to give voters a sense of who I was. He said, "We need more novelists in government; novelists spend a lot of time creating an alternate reality."  I liked that, but it spoke to aspiration and creativity, not skill or knowledge.
Never mind. When it came time to vote, I would vote. When it came time to listen, I would listen. People warned me that the Statehouse was like middle school, full of pettiness and nasty gossip, and that making laws and making sausage were two activities you never wanted to learn too much about. I just shook my head. Barack Obama had been elected president, Vermont's Congressional delegation was incorruptible, and more women in government signaled a tipping toward stronger social supports. I was deeply honored to represent my district.
So, off I set for Montpelier.
And what happened?
Naturally, I forgot the instructions. I threw myself into the work, and what follows are my observations on the political life, or what I, as a Dalai Lama wannabe, might call The Obstacles to practice. The challenges and the opportunities.
1. It's not gossip if it's about a public figure. Legislators talk about each other continually. It's part of figuring out the best strategy—"He needs to be the lead sponsor of the bill in order to support it."  "She can't introduce the bill because he's threatened by her; someone else will have to."  It also expresses frustration—"What a jerk, you can't depend on him." "He's just a ribbon-cutter; he doesn't care about jobs."  And it leaves you feeling just as icky afterward, underneath the righteous indignation. Toward the end of the session, my partner—not a Buddhist, just a decent human being, said, "I can't believe how you guys talk about each other."
2. Power corrupts—everyone but me. We on the health care committee worked hard to pass a bill that banned gifts, including meals, from drug reps to doctors and other health care providers. Many legislators and doctors opposed the ban on free meals, arguing that free meals didn't influence them. But studies of physicians' prescribing patterns indicate otherwise, clearly demonstrating (to me, anyway) that we humans can't trust our perceptions. (Don't believe your thoughts is one of the few instructions I do often think of.)
Our committee persisted, and the bill passed. The pharmaceutical industry called it "the worst bill in the country."  I felt wise and virtuous. I understood corruption as others did not. And then a woman ran into my car in the parking lot. She refused to cooperate with my insurance company, denying she'd hit me at all, and I had to pay the $500 deductible. I was royally pissed, as they say, including at myself for not calling the police at the time—for her sake. And I wondered idly whether as a legislator I could get her fired.
3. The end justifies the means. I learned from a constituent, a nationally known economist in town, that economic downturns tended to disproportionately affect women. So I introduced an amendment to our economic development bill that would require the state to track federal stimulus dollars that went to jobs or programs benefiting women. I didn't know much about the process and my efforts to shepherd the amendment through the bill's various stages weren't very successful. Finally the bill hit the conference committee, where most bills end up being negotiated among senators and representatives, and my amendment got stripped out. At that point I appealed in despair to my district mate, a seasoned legislator who happened also to be a committee chair. (I should have talked with her before, but it hadn't occurred to me, because it wasn't her content area.)  She became irate.  She marched into the Senate Pro Tem's office.
"There are a lot of things I'd like to do this morning," she said (she reported to me later). "I'd like to finish my coffee. I'd like to read the paper. What I don't really want to have to do is spend an hour organizing a walk-out of the women." Within an hour, my amendment was back in, where it stayed.
I was delighted, both with the results and with what I learned about how the process works. Excitedly I told a friend the story, full of admiration for my colleague.
"What she did was threaten him," my friend observed.
Oh. Hmm.
After the legislative session ended—after I caught myself thinking I hate this person on the last day of our special add-on session—I thought a lot about leadership. I persuaded two kind friends to join me in studying Barry Boyce and James Gimian's new translation and commentary of The Art of War, called The Rules of Victory. (I thought I was special in this till I mentioned it to a colleague from Georgia at a national meeting of progressive legislators. She said, "Everyone knows The Art of War."  She polled our table: indeed, eight out of ten did.)  I find it useful and thought-provoking. How to fight indirectly. How to "take whole."
A senior legislator said to me early on, "My one piece of advice is don't be attached to outcomes."  That sounded good—very Buddhist—but I couldn't imagine how it worked. Wasn't a good outcome the whole point? But perhaps what mattered was that any outcome was only temporary. We passed a thrilling bill that allowed same-sex couples to marry: good. We also passed a dreadful sex-offender bill: bad. I hope the first is but a step on the path toward federal recognition. I hope the second is but a small setback in a longer struggle to replace punishment with rehabilitation.
Some truths that I actually have absorbed in the past ten years of practice, despite my natural resistance, have served me well. I know I'm not necessarily right on any issue, even though I might think I am. I can summon gratitude to the guy who likes to talk about body parts on the House floor, for helping me practice patience. I can remind myself that the middle-aged Republican men I can't tell apart are really "just like me"—and when I see one of them yawning at the end of a long night, I even know it's true.
I can notice. I can, as Henry James once said, "be someone on whom nothing is lost."
I still get too riled up and take myself and the work too seriously. I could have more fun. But my growing awareness of my interconnectedness with—my interdependence upon—other legislators helps me feel less responsible for everything. And if I start feeling squeezed by all the pressure and unable to feel the space and lightness around me, there's always chocolate.