In the November issue of Lion's Roar magazine, eight practitioners discuss the Buddhist themes in their favorite TV shows. Just like samsara, Jennifer Keishin Armstrong notes, The Bachelor runs on delusion.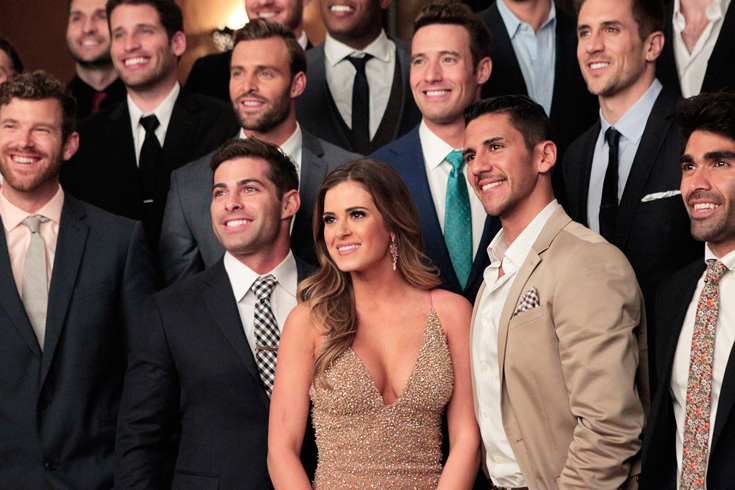 Every competition-based reality show traffics in metaphorical death. Survivor, American Idol, Project Runway, and the many shows they inspired create suspense by eliminating one contestant (or more) every week, until the winner is the only one left standing. But only one show incorporates both metaphorical death and rebirth: The Bachelor franchise.
In this series, candidates vying for the heart of the star of the show—the bachelor or bachelorette—are eliminated with each episode. But unlike other reality shows, karma steps in for one final act each season: One of the unchosen, soon after his or her elimination, is named the star of the next season of the show. Often, this comes as a reward for noble suffering, for showing grace in the face of rejection, for, essentially, passing a test.
If there's one clear Buddhist lesson from 'The Bachelor,' it's that humans are born to suffer in this world.
But that's not the only way The Bachelor and The Bachelorette teach us about dharma. To be clear, this reality show is neither good for humanity nor a model of morality. It's not even particularly "real"; it's a version of reality manipulated into being by producers. But it is a laboratory for human behavior, and as such it instructs us in Buddhist concepts such as delusion and craving.
If there's one clear Buddhist lesson from The Bachelor, it's that humans are born to suffer in this world. The show runs on delusion. Contenders show up lugging their past relationship karma. Sometimes it shows up quite literally: real-life exes often appear to make last-minute pleas; former show relationships shadow each bachelor and bachelorette. In the most recent season of The Bachelorette, for instance, producers planned a whole date with a new suitor around bachelorette Becca smashing mementos of her relationship with former bachelor Arie.
The Bachelor has its occasional rays of hope. The format encourages participants to express feelings honestly and promptly, given the possibility of elimination at any point. But the show itself is built on one grand delusion: the craving for a monogamous marriage that will last "forever," and the hope that a TV show can deliver it.
It's an ongoing tangle of attachments to outcomes, people, and appearances. The endless (so far) cycle of the seasons—twenty-two for The Bachelor, fourteen for The Bachelorette—is a perfect TV embodiment of samsara, the biggest show of death and rebirth.