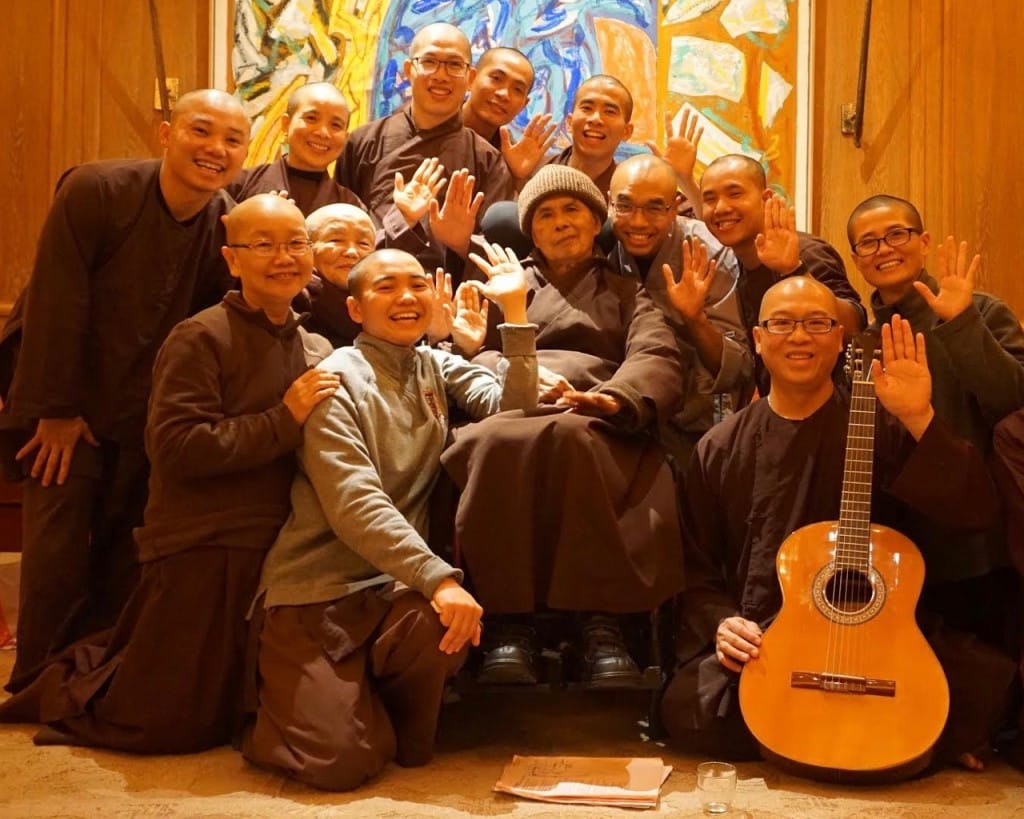 Via PlumVillage.org
The latest chapter in the story of Thich Nhat Hanh's recovery from a stroke and coma finds the Zen master returning to his Plum Village community of France. A just-issued message from the monks and nuns of Plum Village shares a New Year's Eve photo of Thay (as Nhat Hanh is affectionately known) with attendants and reads, in part,
We are very happy to announce that Thay arrived safely at Bergerac airport in France this afternoon (Friday 8th January), and returned to his hermitage in Plum Village, to a warm welcome of songs and smiles from his monastic disciples.
Read the whole update on the Plum Village website, here.