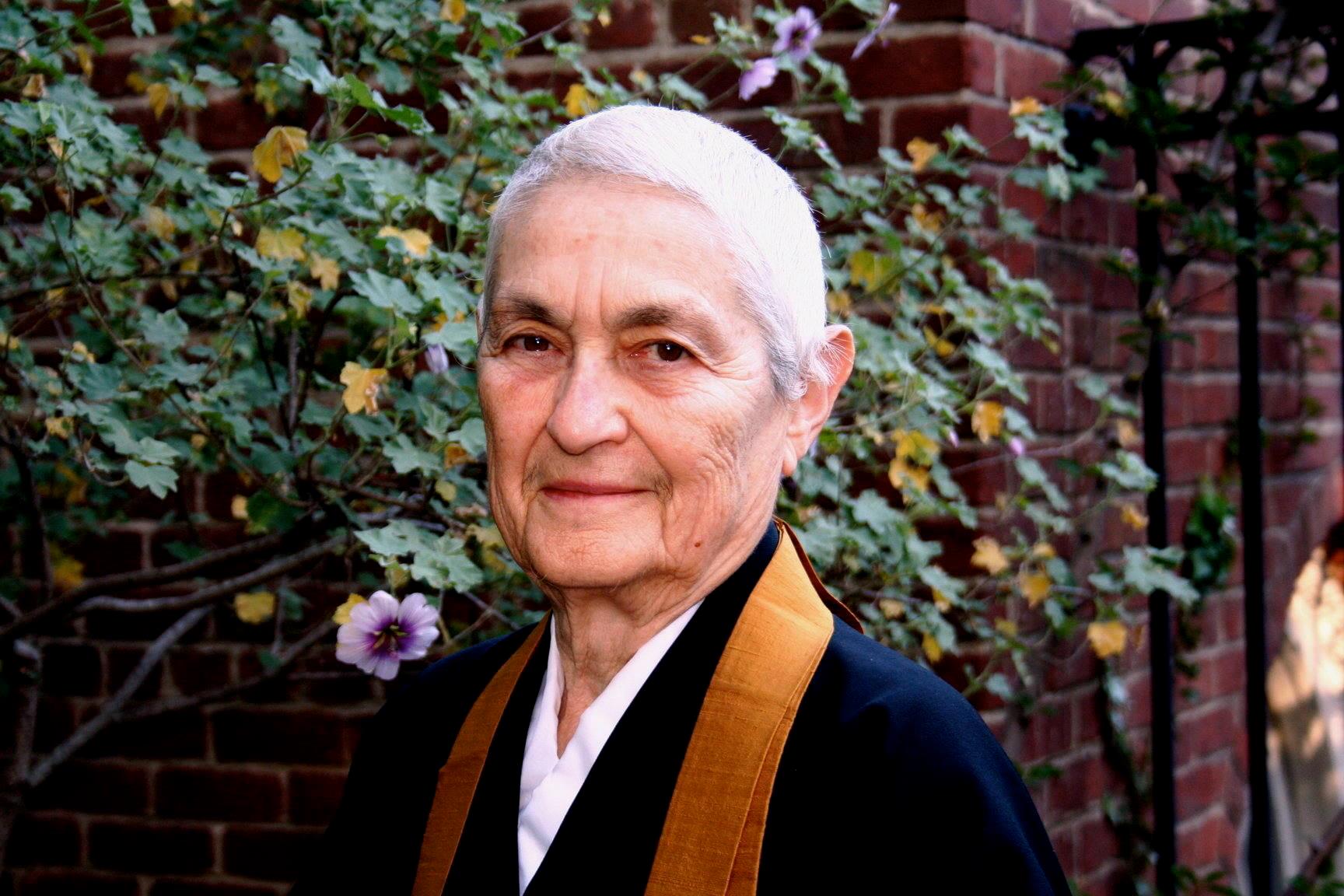 Photo via
Tassajara Mountain Zen Center
on Facebook.
Zenkei Blanche Hartman, Senior Dharma Teacher of San Francisco Zen Center, has taken seriously ill.
From SFZC President Susan O'Connell, Vice-President Rita Cummings, and Program Director David Zimmerman comes word that a bed for Hartman has been reserved at hospice, but that no date has yet been set for transition. She remains at a senior living facility, where she has spent the last two months recuperating from hip surgery. She has decided not to return to living at City Center. Update: SFZC has started a blog, "Boundless Life," to help keep people updated on Blanche's status.
Daigan Gaither, a priest at SFZC who's been closely attending to Hartman, reports:
"It seems odd to say that there is nothing new to report, and yet there is nothing new to report. Blanche is very much conscious, quiet, and has very little energy. What energy she has is going towards investigating her current circumstance and her experience. She continues to read your cards and emails and is grateful for the love and support. Please continue to chant. You can also send emails to me ([email protected]) or cards to Blanche at City Center. [Address below.] I will be sure she sees them. Blanche continues to feel supported by her family, friends, and Zen Center. She continues to feel safe, comfortable and is not in any pain."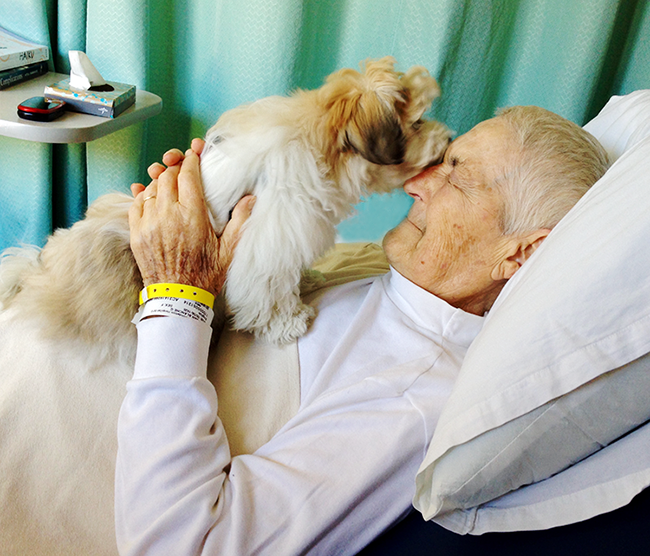 Photo, dated April 3, via
San Francisco Zen Center
on Facebook.
To send a card:
Zenkei Blanche Hartman
c/o San Francisco Zen Center
300 Page Street
San Francisco, CA 94102
Zenkei first began sitting Zen in 1969 with Sojun Mel Weitsman and Shunryu Suzuki Roshi, becoming the first woman Abbot of San Francisco Zen Center, in 1996. She held that position until 2003, remaining a Senior Dharma Teacher. Read her official bio on the SFZC site.
Zenkei has also been a valuable contributor to the Shambhala Sun and Buddhadharma magazines, most notably in the latter, where, for some twelve years, she offered advice to practitioners in the magazine's ongoing "Ask the Teacher" column. You can read her feature, "This Life, Which is Wonderful and Evanescent," in the archives.
We extend our best wishes to Zenkei and the entire SFZC family.