There are a lot of bots on Twitter that regularly tweet inspirational quotes or automated nonsense, but one new account is breaking through the noise. @john_cage_bot posts a random section from John Cage's classic piece, 4'33", every three hours. Here's one profound example: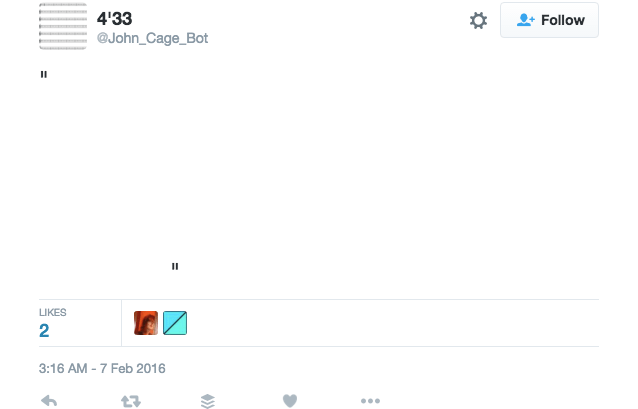 When pianist David Tudor first performed it in 1952, Cage's work, informally known as "the silent piece," was an outrage and a revelation. As Kay Larson describes in her Buddhadharma article about the song, one member of the audience called it a "form of phony musical Dadaism built up by sensational publicity." Cage even said he lost friends over it.
Cage and Larson say that most people miss the true meaning of the piece. "There is no such thing as silence," Cage said. Writes Larson, "What is 4'33"? Before anything else, it's an experience."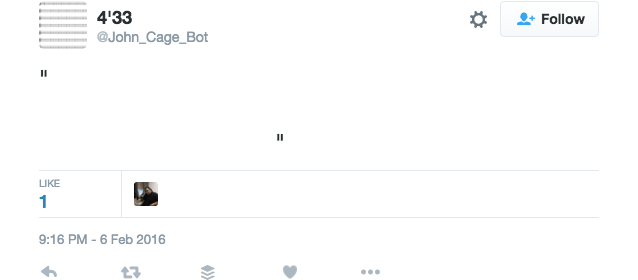 The song is an embodiment of D.T. Suzuki's teachings on emptiness. In a time when Twitter is struggling to prove its relevance while getting overrun with spam, these tweets on nothingness offer a refreshing pause. To learn more, read Kay Larson's piece about the song and Alan Anderson's classic interview with the artist, and look through our section on Suzuki Roshi and His Legacy.