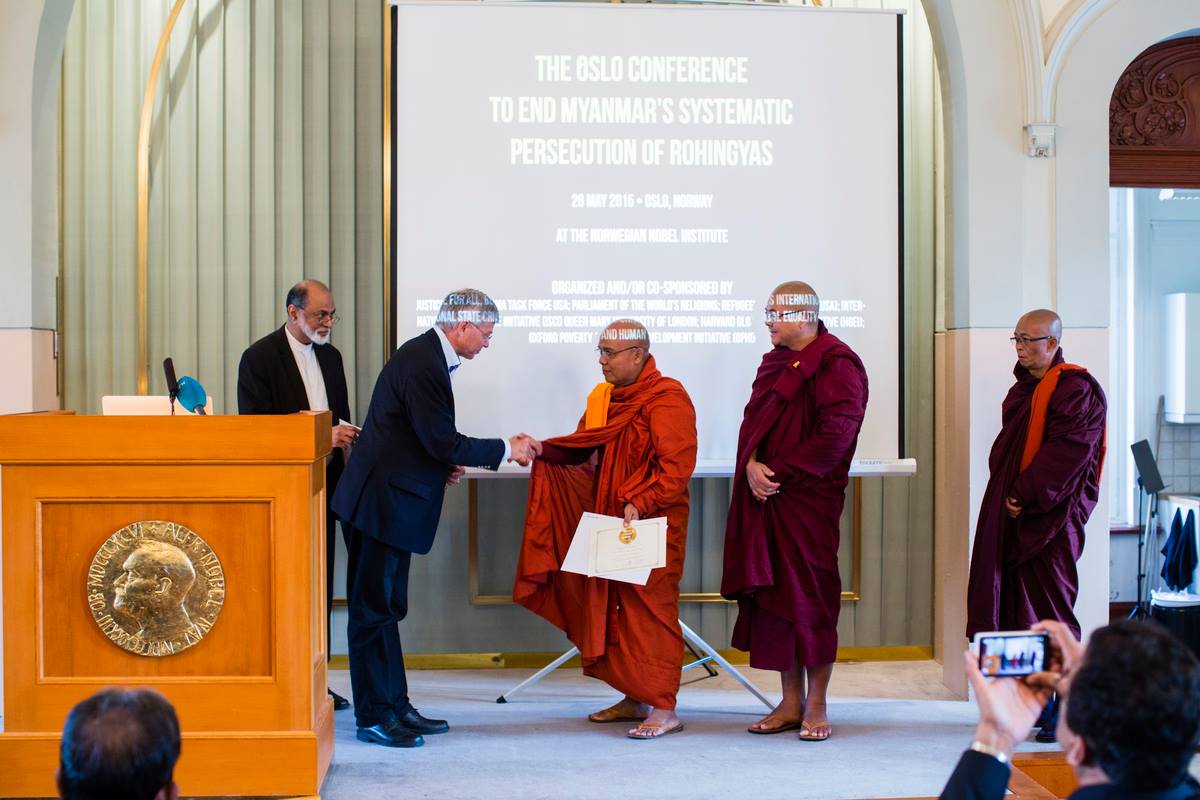 Photo via
Burma Muslims
on Facebook.
The Council for a Parliament of the World's Religions reports that Burmese Buddhist leaders — His Holiness Rev. Seindita, His Holiness Rev. Withudda, and His Holiness Rev. Zawtikka — were last week awarded World Harmony Awards, presented by the Parliament of the World's Religions, at the Nobel Institute in Norway.
In his comments at the ceremony, Imam Malik Mujahid, Chair of the Parliament of the World's Religions, said "These extraordinary monks challenge the widespread perception that all Buddhist monks clamor for violence against the Rohingyas."
Rev. Seindita said "they will have to kill me," before he would allow aggressors to harm the Rohingya. More than one thousand Rohingya Muslims have found shelter from religious violence inside Buddhist monasteries.
The ceremony was part of a two-day conference which discussed the plight of the Rohingya. At the conference, a group of seven Nobel Peace Laureates, including Desmond Tutu, described the violence against the Rohingya as genocide. Many other religious and political leaders have spoken out against the violence, including a group of Buddhist teachers, Barack Obama, and the Dalai Lama.