From the Hindustan Times: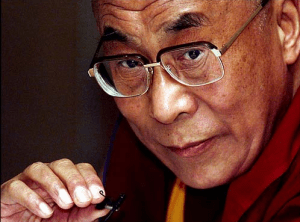 Finding itself in a catch-22 situation, the Tibetan-parliament-in-exile, known as the Assembly of Tibetan Peoples Deputies (ATPD), on Friday passed a resolution with a voice vote, pleading with Tibet's exiled spiritual leader, the Dalai Lama, to reconsider his decision to devolve his political powers.
After holding marathon deliberations for four days, the Tibetan parliament, which was finding it difficult to reach any conclusion, has finally resolved that the 400-year-old relationship between the Dalai Lama and the Tibetan people was "immortal." The Speaker of the Tibetan parliament on Wednesday had formed three committees, comprising 12 parliamentarians each, to find a middle way out to the Dalai Lama's proposal to relinquish his political role in the Tibetan-government-in-exile.
The three committees on Friday gave their recommendations to bring a resolution in the house, asking the Dalai Lama not to give up his political role. The Committees have, however, strongly recommended a reduction in the Dalai Lama's administrative role.
Parliamentarians observed that the Dalai Lama should stay on as the leader of the Tibetan movement.
To read the full article, go to the Hindustan Times.