Tibetan writer Tsering Woeser is one of 10 women being honored by the US State Department with the 2013 International Women of Courage Award, to be presented on Friday by Secretary of State John Kerry and First Lady Michelle Obama.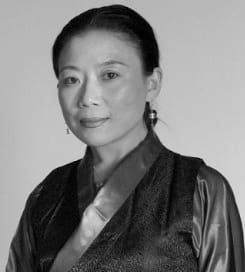 Woeser will not attend the ceremony, as she's currently under house arrest in Beijing. A writer, blogger, and poet, she encourages China to engage in dialogue with Tibet and has become an important source of information about Tibet.
Woeser told Phayul that she was honored to receive the award and is dedicating it to the over 100 Tibetans who have self-immolated in protest of Chinese occupation since 2009.
(Photo: phayul.com)