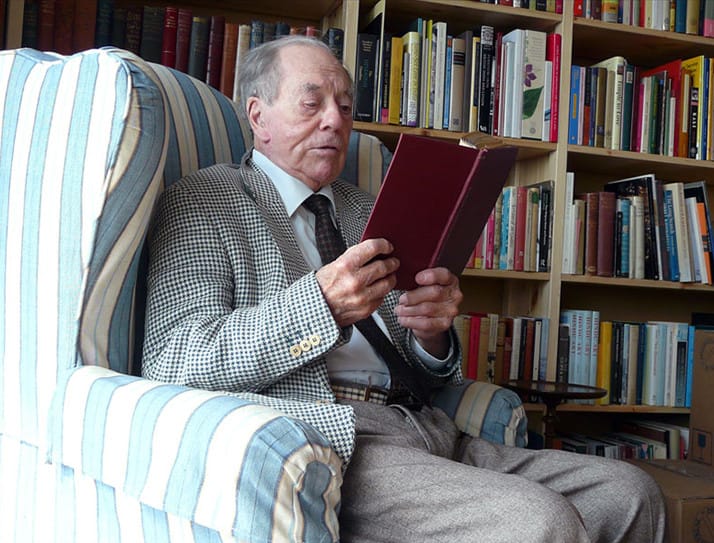 David Snellgrove in London in May 2011. Photo by
Carl Stacey
Tibetologist and author David Snellgrove passed away Friday at his home in England. He was 95. A pioneering scholar on Tibet, Snellgrove authored many books and essays on both Tibetan culture and religion.
Snellgrove studied German and French before being called to military service in 1941, where he was stationed in Barrackpore, India. While recovering from malaria in a hospital near Darjeeling, Snellgrove began reading books on Tibet and learning the language. He employed a young Tibetan to practice the language with on his returning visits to Darjeeling.
After he left the army in 1946, Snellgrove completed his studies in Pali and Sanskrit in Cambridge and in 1950 he was asked to teach a course in elementary Tibetan at the School of Oriental and African Studies at the University of London.
Snellgrove remained a professor there until his retirement in 1982 and helped to develop Tibetan studies courses at various universities across London, Paris, and Rome. He authored many books including Four Lamas of Dolpo and Buddhist Monasticism, amongst others.