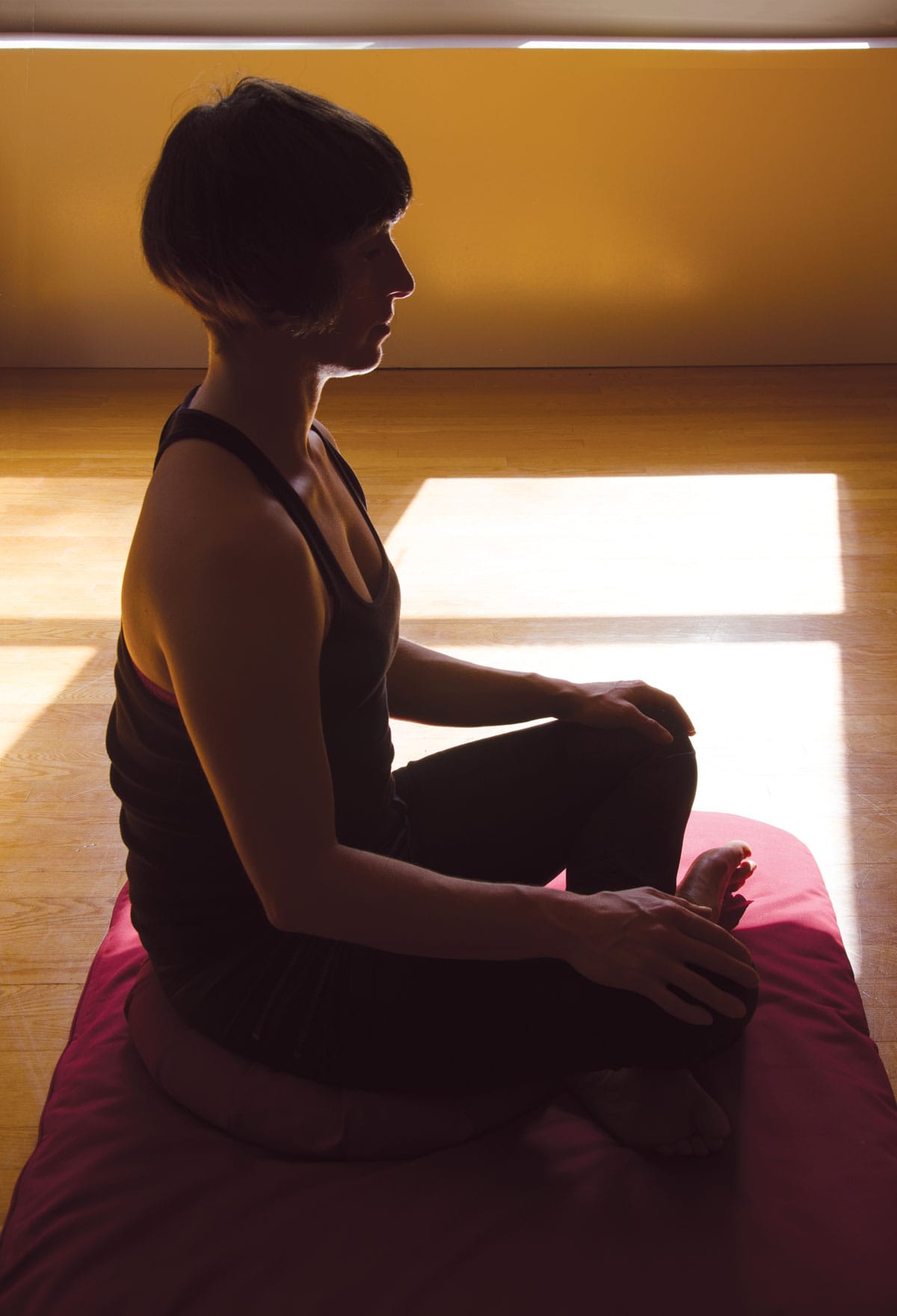 Photo by Liza Matthews.
Buddhadharma and everyone at the Shambhala Sun Foundation are saddened to report the death of Zoe Nudell, a beloved member of the Shambhala community in Halifax. She passed away two days after being struck by a drunk driver while jogging. She was 33.
Zoe was a gifted artist and an avid sailor whose work with local teens will be profiled in an upcoming story from Mindful magazine. Zoe was a second-generation Buddhist; her parents, David and the late Molly, were longtime students of Trungpa Rinpoche. A dedicated practitioner of ikebana, Zoe incorporated ikebana elements into much of her artwork.
Photographs of Zoe meditating (taken by Liza Matthews) were featured in article by Pema Chodron in the September issue of Shambhala Sun.
Our thoughts are with Zoe's family and the entire Shambhala community.