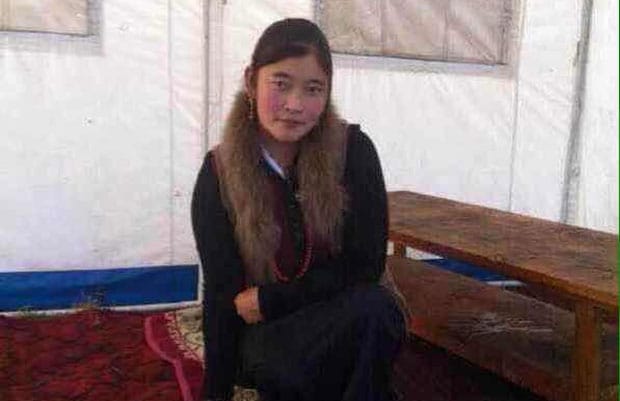 A undated, reader-contributed photo of Tsephel, via
Radio Free Asia
.
The Central Tibetan Administration, based in Northern India, has reported that a twenty-year-old woman named Tsephel died this morning after committing self-immolation. Tsephel's death is the latest in a series of self-immolation spanning back to 2009. Most recently, a 34-year-old man named Sangyal Khar died last week. At a memorial service for Khar, an official from the Central Tibetan Administration said:
"Despite repeated appeals by the Central Tibetan Administration not to resort to drastic actions like self-immolation, at least 133 Tibetans including Sangye Khar have set themselves on fire in protest against the repressive policies of the Chinese government since 2009. Of these 133, 114 have died while the status or the physical condition of the rest remains unknown or critical."
For more information on Tsephel's death, visit the Central Tibetan Administration's website (warning: graphic imagery). For more on Tibetan self-immolations, read Robert Thurman's commentary "A Cry for Freedom," and see our most recent coverage on the death of Sangyal Khar, last week, and the hospitalization of a man named Kunchok, in September.