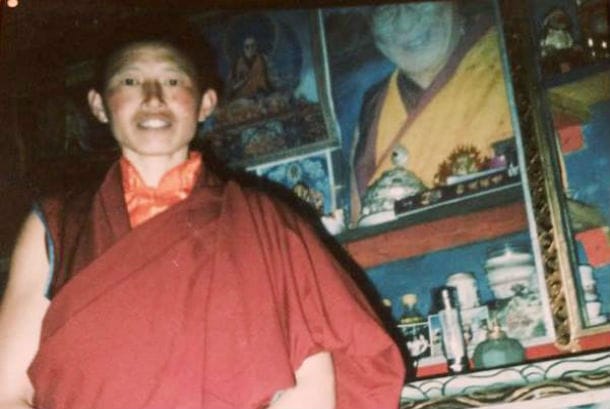 Yeshe Khadro, 47, of Nganggang Nunnery, in eastern Tibet, died after self-immolating on April 8th.
Two reports of self-immolations have emerged from Tibet.
Update – Friday, April 17, 11:20am: New facts have emerged that indicate that there were not two self-immolations, as we originally reported, but one self-immolation that was reported differently by two news agencies.
Tibet Post International reports that Yeshe Khado set herself on fire near a police station in Draggo County, Kham Region of North-eastern Tibet, chanting slogans including "Freedom in Tibet," "Long live His Holiness the Dalai Lama," "Allow His Holiness the Dalai Lama to return to Tibet," and "all Tibetans should be united as one for Tibet."
On the next day Voice of America reported that a nun named Yegha "shouted, 'Long live his holiness, the Dalai Lama,' and 'One united Tibet, not two,' as she burned herself in a marketplace." For more on self-immolation protests, see our previous articles, including Robert Thurman's feature commentary, "A Cry for Freedom."