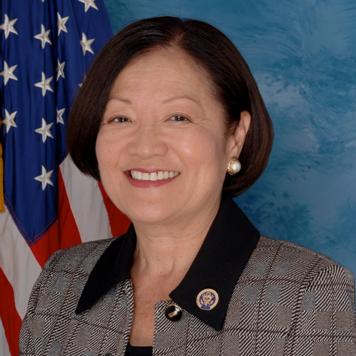 Amid all the election excitement of last night, here's one result that you may have missed: the U.S. has elected its first Buddhist senator. Mazie Hirono, a Democrat, beat Republican challenger Linda Lingle to become a senator for Hawaii. (Another prominent Buddhist, His Holiness the Dalai Lama, congratulated President Barack Obama on his re-election today and urged Obama to take further steps to address the political situation in Tibet. Click here to read more.)
Hirono has represented Hawaii's 2nd district in Congress since 2007. Along with Hank Johnson of Georgia, she was one of the first two Buddhists to be elected to the House of Representatives. Hirono was born in Japan, immigrating to Hawaii with her family as a child. She served 14 years in the Hawaii state legislature and eight years as the state's lieutenant governor.
Hirono was raised in the Jodo Shinshu tradition. "I certainly believe in the precepts of Buddhism and that of tolerance of other religions and integrity and honesty," she said when she was sworn into Congress in 2007.

Along with being the first Buddhist in the Senate, Hirono can claim two other firsts as well: she's the first Asian-American female senator, and the first to have been born in Japan.