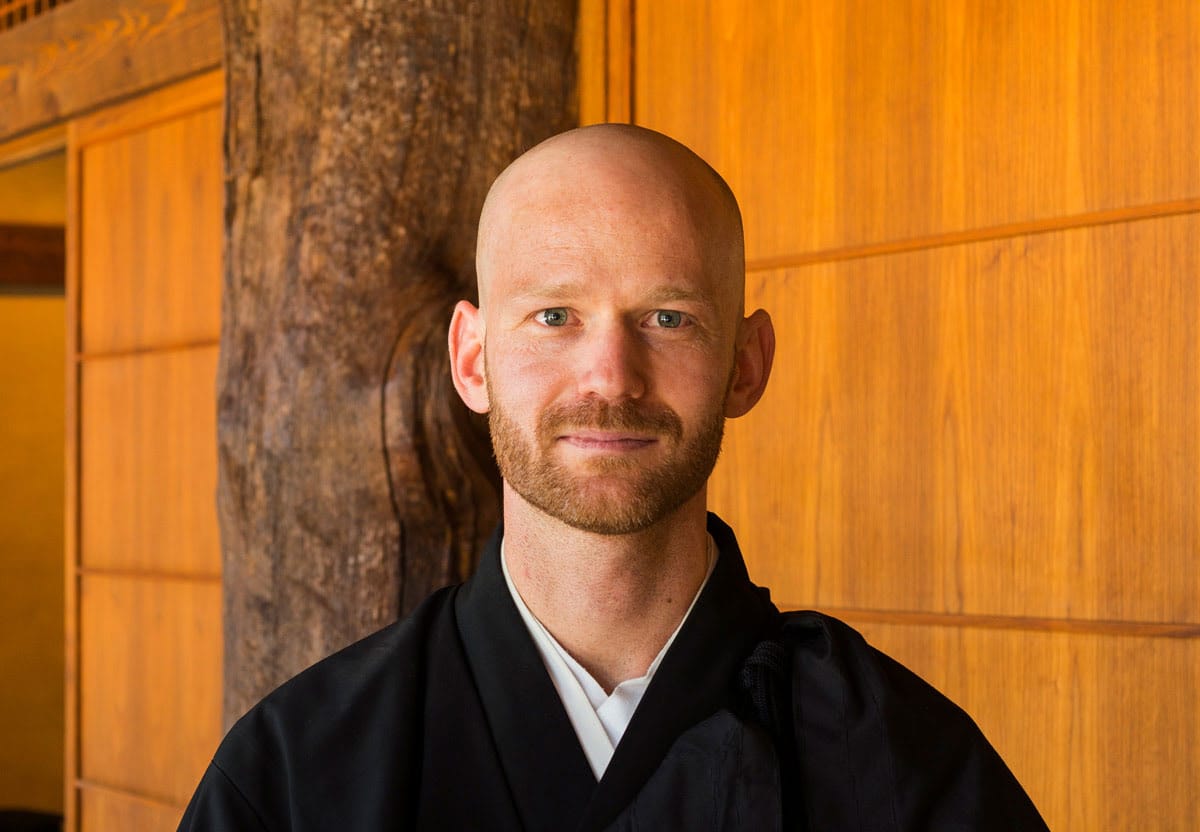 Matthew Kozan Palevsky. Photo via Upaya Zen Center.
Upaya Zen Center announced Wednesday that Matthew Kozan Palevsky has been selected to serve as the center's new president.
"Kozan represents the next generation of Buddhist leadership and, as president, will provide a fresh perspective on how Upaya can best serve the world today," said Roshi Joan Halifax, Upaya's founder and Abbot in the announcement.
Kozan previously worked as a social and political activist, organizing large-scale civic engagement on issues ranging from climate change and political corruption to drug policy reform and workers' rights.
In 2014, he moved to Upaya as a resident and ordained as a Zen priest two years later. As president, he will lead the daily operations of Upaya while committing to Buddhist contemplative practice, community life, study, and training. He will oversee the administrative functions and the resident community and continue to serve as a novice priest and teacher for Upaya's local sangha and guests.
"I am honored to continue to steward this work into the future and am excited to invite new members and programs into our growing mandala," Kozan wrote in a letter to Upaya's sangha.