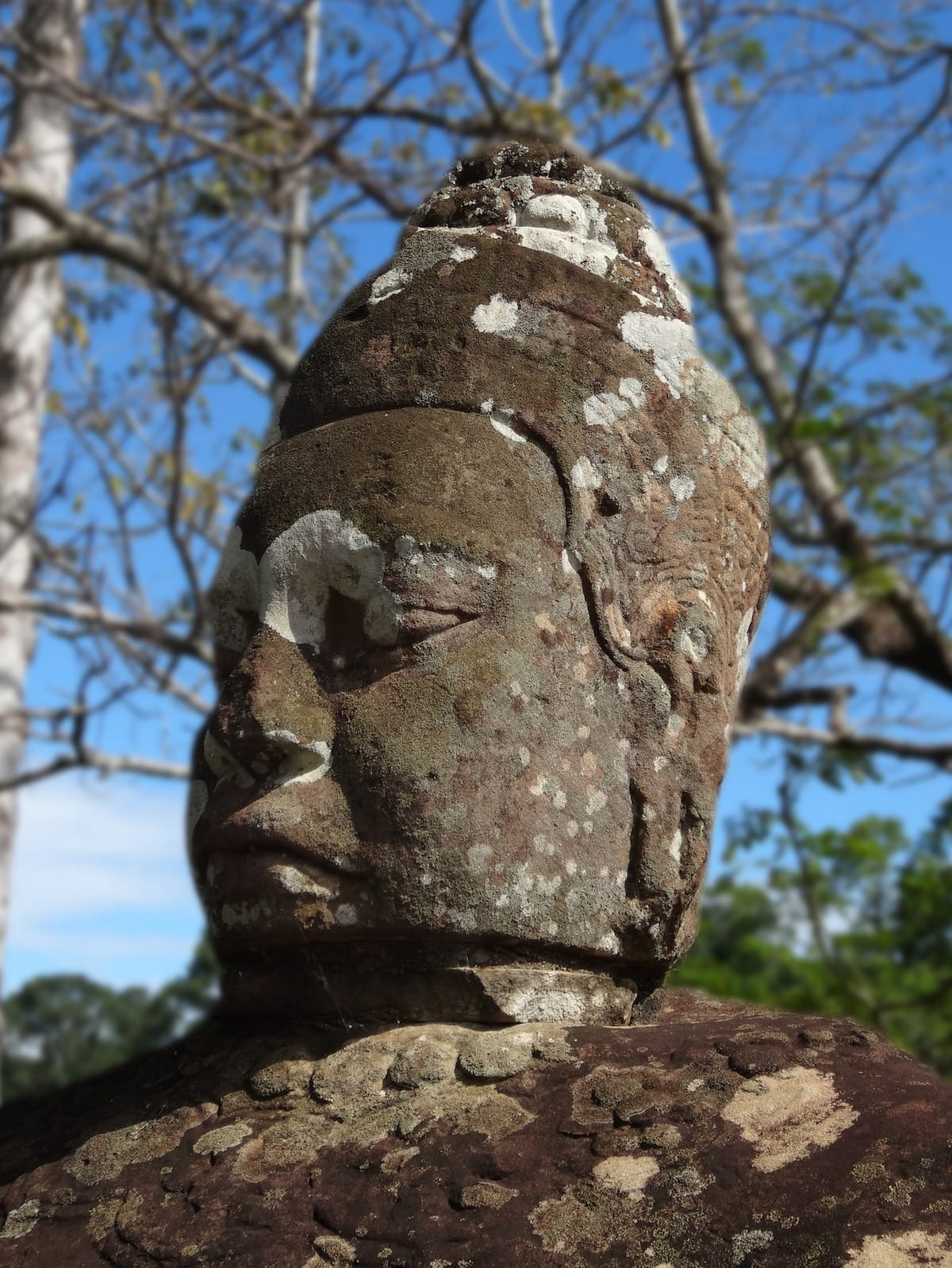 Note: In 2018, Sakyong Mipham Rinpoche became the subject of a number of allegations of sexual assault and misconduct and stepped back from the community he led, Shambhala. While Lion's Roar does not endorse him as a Buddhist teacher, we understand that some may want to access his past teachings in light of recent events, and so we are continuing to make this article from our archive of past issues available for those who wish to do so.
When it comes to contemplation practice, all we need is the power of our thoughts, says Sakyong Mipham Rinpoche.
When we use our ability to hear, at a basic level we take in information, but truly hearing something means that we understand it, or as the phrase goes, we "get it." Further, when we truly hear something, we also remember it. Because truly hearing enables us to have an object to hold in mind, we can explore the next step, contemplation.
The good news is that it is easy to do contemplation practice because we only need the power of our thoughts. The mind is always alive with thoughts; the mind is always moving with its natural energy. Fortunately, we are in no danger of using up that particular natural resource.
To contemplate, in our sense of the term, means both to hold your mind to something and to relax. If you want to understand something more deeply, you focus your attention on it. But for it to really penetrate, you need to relax, which gives it a chance to permeate your conceptual thought process.
It's important to feel inspired by the object of contemplation. If you are reading teachings, you need to take time to study and think about what you've read. It can be very helpful to pick a section that's thought-provoking, close the book, and reflect on the meaning of that one thing. When we hold our mind to a particular object, our understanding of it gets deeper and deeper, as if we were an explorer becoming immersed in a new environment. Our thoughts go through a transformation. As our understanding deepens, we give birth to prajna, or wisdom. We access this natural wisdom by investigating and analyzing; then our understanding becomes more precise and refined.
The mental objects available for contemplation are not limited to those we find when we are reading teachings. We can also engage in guided and structured contemplation about many different kinds of mental events that influence our actions.
Normally we spend a lot of time thinking about ourselves, but we could take a break from that habit and direct our energy toward thinking about others. As a bonus, when we direct our thoughts in a positive way, we lay the ground for positive action.
As an example of contemplative meditation, here is a traditional guided contemplation for arousing loving-kindness:
Think of someone you love very much, and contemplate how that feels for a couple of minutes. Think of how you wish the best for that person, how you want them to be healthy and content, and that you don't want them to suffer.
Then think of people you don't know as well, or people toward whom you feel neutral. Extend those same feelings of love, warmth and kindness toward them for a few minutes.
Think of a person who gives you trouble, someone you really don't like to be around, and try to extend feelings of loving-kindness toward that person.
Expand your feelings of warmth and kindness to include all the people you like and have good wishes for. Extend those good feelings to people toward whom you feel neutral. Think about someone you know who is sick or having a rough time, or visualize someone who is suffering with poverty or homelessness. Hold the image of that person in your mind, imagining that their suffering is alleviated. Gradually enlarge the group you're imagining to include more and more people, eventually including all beings in your good wishes.
Extend compassion to all beings. Imagine they could be completely free of suffering and wish that for all of them.
This is a complete guided exercise, which could be done over an extended period of time. We could also isolate a single element and contemplate that. For example, what is "compassion" anyway? Who are "all beings"? What is "suffering," and how would it be to feel free of it? Engaging in such contemplation of details stretches your mind beyond its often limited borders. For example, most of us think we want to develop compassion, but are vague about how we actually do it. Sitting down and thinking about it is a good start.
Likewise, we would also like to develop wisdom, but just as with compassion, we have to ask, "What is 'wisdom' and how we develop that?" Wisdom means recognizing the true nature of things. To do so, we need to sit and think about some basic truths: all of us suffer, we age, we get sick, and we die. When we accept these basic facts of life instead of denying them, that's when we start to develop some wisdom.
Here is a contemplative exercise to deepen our appreciation of these basic truths:
Think about the inevitability of death. You yourself are going to die.
Say to yourself, "I am going to die. My parents are going to die. All of my friends will die. My partner will die. We are all going to die eventually, and someone is going to die tomorrow. It could be me or someone I love."
Contemplate the phrase, "Death comes without warning."
Sooner or later, we all experience the shock of losing someone close. This grief brings home the reality of death, and it can be a very liberating experience. Learning to let go is the most important lesson. But we could learn it through contemplating the reality of death; we don't have to wait until we have an accident.
The shock of realizing that we are actually going to die scatters our concepts about ourselves and shakes our belief in permanence. That's a good thing, because as the Buddha taught, the suffering of beings is caused by their ignorance of reality. We want things we can't get, we get things we don't want, and if we do get what we want, we lose it. We seek pleasure and we end up in pain.
You can also contemplate that. Considering the things you do every day, you can ask, "Is this painful or pleasurable?" According to the Buddhist teachings, we are in a state of confusion and bewilderment about whether we are actually experiencing pleasure or pain. Say, for example, you crave something sweet. You go to the freezer and have some ice cream. That's pleasurable. But what happens when you run out of ice cream and you still crave it? That's painful. This same back-and-forth occurs with love, power, sex, fame and wealth.
Going after the pleasures of samsara is the wrong end of the stick, but to really know that you need to figure it out for yourself. You could start by contemplating the basic motivations of your life: Who am I? What am I doing with my life? Do I want to change? Once you truly hear the message of the Buddha, contemplating these subjects can plant the seed of conviction in your mind-stream, and that seed may be watered by meditation practice, which we'll examine in the next column.