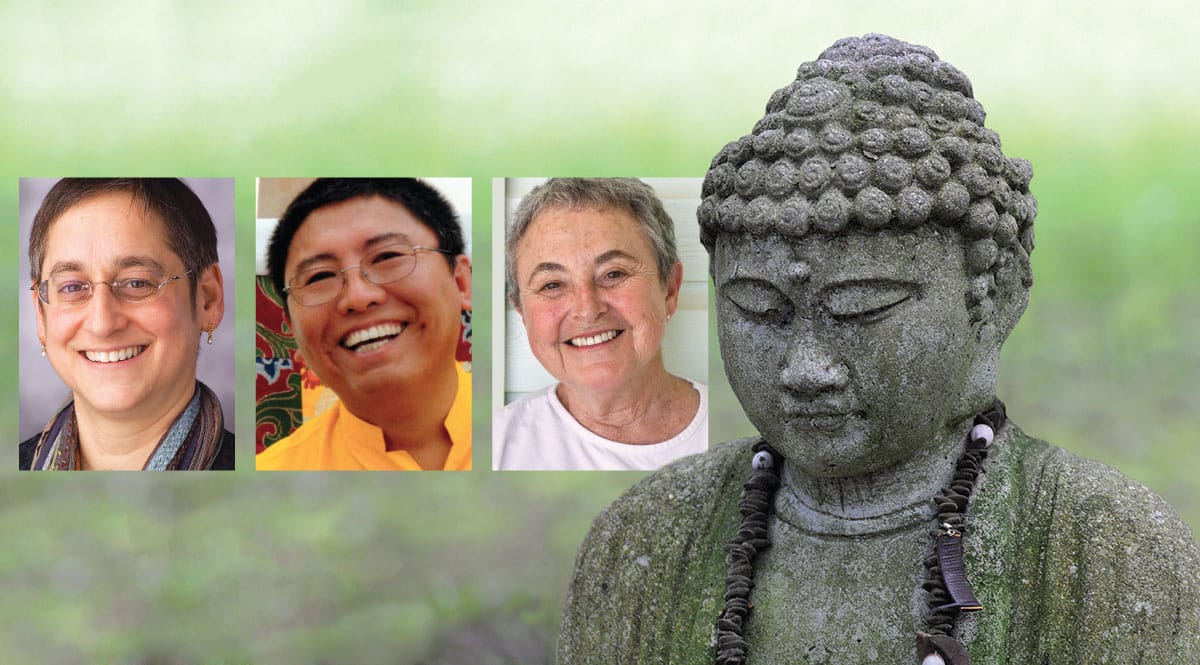 In Auust 2016, Melissa Myozen Blacker, Tsoknyi Rinpoche, and Sylvia Boorstein — leading teachers from the Zen, Insight, and Tibetan traditions — joined with the editors of Lion's Roar and Buddhadharma and our community of readers for our first-ever community retreat, "Waking Up in Every Moment."
This collection of teachings from the teachers, and others, will help you to Wake Up, too.
All of the moments of your day are teachings. If you look at them clearly, says Sylvia Boorstein, you'll see the same fundamental truths the Buddha did.
What is awakening? It not that complicated. It's when we encounter something just as it is, without preconception. Melissa Myozen Blacker on how to Stop, Tune in, Open, and Proceed.
We practice in order to liberate ourselves, but we can make ourselves crazy in the process. Tsoknyi Rinpoche on how to temper your expectation and experience more contentment.
Bonus: How to Drop Into Your Body & Feelings, by Tsoknyi Rinpoche.
In this personal story of waking up on the spot, Joan Halifax recalls a lesson that won't be forgotten.
They say that fences make good neighbors, but in this story of waking up on the spot, Kate Wheeler learns that some barriers should just come down.