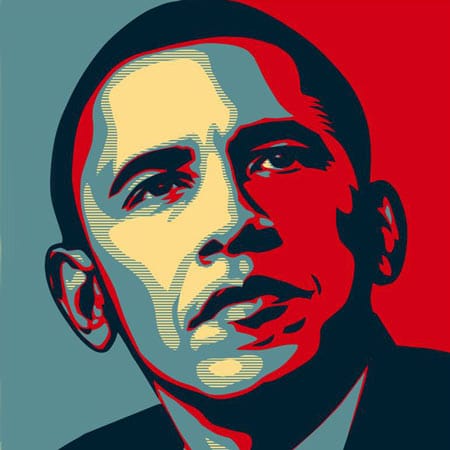 In this web-exclusive essay, Sylvia Boorstein finds peace with someone who voted differently.
Five days after Barack Obama was elected president of the United States, I was one of ten people seated together at a benefit dinner to raise funds for the San Francisco Zen Hospice Project and the conversation, after preliminary introductions, turned to the election results. I think the topic arose via a woman's reference to herself as a meditator in connection to Zen center: "I've been meditating for years, and I love zazen, and usually it calms me down. The day of the election, though, I was so nervous I could hardly work. I know worrying doesn't accomplish anything, but I worried. I couldn't meditate it away."People were supportive, generally agreeing that if the mind perceives possible jeopardy, fear arises. Most people admitted that they, too, had worried. And many then continued with their high hopes for positive change in the country with the new government.
A man sitting across from me, the one person who had been silent during the political conversation, then said, "I think I am the only person at this table who voted differently from everyone else." There was a momentary pause, very brief, and then a woman said, "I think it is very courageous of you to have told us that."
"Well, I did vote differently," the man continued. "I've been a banker all my life and I thought the Republican economic plan was the better plan." He paused, and then said, "But I'm glad it turned out the way it did. I can see that this is an epochal moment for America and sends an important message to the world."
In the next few minutes people remarked about how good it felt to have non-contentious discourse about differing views and the conversation moved on to other topics. Inside myself, I was feeling, "Whew!" I felt that we had narrowly averted falling into frosty dysfunction. (I had, myself, more than once in the pre-election days been peremptory in responding meanly in conversation with cousins whom I love dearly who vote differently from the way I do. My mind, on hearing what it thinks of as a false view, forgets everything it knows about "I could be wrong," not to speak of what it knows about good manners.) At the Zen Hospice project dinner, everyone remained wise or at least behaved wisely.
I assume their minds adjusted to the news "I voted differently" in a way similar to the way mine did. I was, first of all, surprised. I had assumed, obviously incorrectly, that everyone in the dharma community would share my view of which political platforms reflect compassion. Presented with the data, this person, who seemed so intelligent and congenial and goodhearted in his opening remarks, who supports this same good cause that all of us at this dinner are supporting, who realizes that this is an epochal event in history, has another view of what will be the programs that make a better world. I can separate the person from his view. I can disagree with his view but I do not need to make him my enemy. I think the "Whew!" feeling I had was the relief that no one at the table felt so caught by their view that they needed to defend it.
Thinking back to the tension many people reported feeling in the days and weeks prior to the election I wonder how much of it was stoked by TV and radio commentators who seemed to be sure of their views:
"It will be the Bradley effect. In the end, racism will triumph."
"It will be the reverse Bradley effect. People will vote to atone for America's history of racism."
"It will be a catastrophe is this candidate is elected."
"It will be a catastrophe is this candidate isn't elected."
Now that it is all over, I feel more clear-minded. I'm very glad Barack Obama was elected. I'm glad because I like the programs he promised to enact, and I'm glad because he is African-American. In 1960, I was twenty-four years old, the mother of young children, living in Georgia, when Ruby Bridges, a black girl, entered the first grade at William T. Franz School in New Orleans flanked by four federal marshals. She spent the entire first grade in Mrs. Henry's class, the only student, as other parents kept their children at home to avoid having them sit in a school room with Ruby. The next year, after Mrs. Henry and Ruby had steadfastly spent the whole year together without a single absence, more black children came to that school and white children entered classes with them.
Racism isn't over in America, but a lot of people got over fixed views to elect this new president. All the "isms" that divide us, sexism, ageism, religious parochialism, are the cause of suffering. May the relief of not getting caught in fixed views inspire people worldwide to create a world they could not have imagined possible.